7 Tips for Finding a Spouse Online
Can dating websites help you find a spouse? When you reach the point in your life that you're looking for a spouse, you might be discouraged by the dating scene. After all, many people are looking for something more casual and it can be difficult to be the type of person who goes against the grain.
If you've turned to online dating, it makes sense that you'd still be on the lookout for your future soulmate. Besides, almost 40% of American couples met online according to Quartz.
So if you are wondering how do most couples meet these days?, is online dating the best way to find a partner?, and what are the online dating rules?
Below are seven tips or ways to find the right partner or spouse for those looking to make a permanent connection.
1. Look in the Right Places
You have to start by looking in the right places. Not every dating app or services is meant for people who want a long-term relationship. Try to avoid platforms that are meant for 'finding friends' or for hookups.
Instead, try to go to the places where like minded people congregate. This is going to put you on the same page as most of the people to whom you speak and give you a better chance of making a connection. Don't waste your time on sites that aren't meant for you.
2. Be Honest With Yourself
Try to make sure that you're honest with yourself about what you really want. Do you want a spouse, or are you just feeling lonely? Are you ready to commit, or do you just feel like it's time to put down roots?
Being honest is a good way to set your priorities. We always recommend that you take a good look at yourself so that you can make yourself open to the right opportunities. We know it's tough, but you need to be honest with yourself you really want to make a lasting connection with someone else.
3. Be Straightforward
If we were to point out one of the biggest issues with online dating and relationships, it's definitely a lack of straightforward communication. It's deeply disconcerting to spend months talking to someone only to figure out that you are on two totally different pages.
Try to make sure that you are straightforward with your desires for a long-term relationship. Might this care off some of the people to whom you talk? Of course! It will, however, give you a much better chance of finding someone who is looking for the same kind of relationship for which you are searching.
4. Communicate Well
Communication is an incredibly important part of any meaningful relationship. If you're looking to get a commitment from someone online, communication is even more important. After all, the primary way someone will get to know you is through the way you speak to him or her.
Don't play games with communication. If you have something to say, say it! You should always be tactful and respectful, of course, but don't hide your feelings. Make sure that you are willing to communicate openly and effectively at all times.
We think this is one of the most important tips because it will help you to start your relationship off well. You'll need to communicate well in a marriage, so why not get started early?
5. Don't Lock in Too Early
While you want to be straightforward about what you want and you want to be honest about your desire for marriage, it's important that you don't lock into one relationship too early. Simply put, moving too fast can be dangerous for your mental health.
Instead, remember to treat an online relationship in the same way you'd treat a traditional relationship. Get to know that person before you decide that you're going to commit. Doing so can lead to a much healthier long-term relationship.
6. Understand the Process
It's also vital that you understand the process of finding a spouse online. You're not signing up to be assigned someone – you're simply using the internet to meet a potential spouse. Where things go has a lot to do with the chemistry between you and the other person.
You can and will probably meet many people this way. Some will have potential, others will not. The best thing you can do is to keep yourself open to the possibility of meeting someone.
7. Don't Get Discouraged
Finally, don't get discouraged if you aren't successful. Making a perfect match can take a great deal of time, so don't expect immediate results. You might need to tweak your profile or adjust your expectations, but there really is someone other there for you.
Don't close your profile if you don't find a spouse immediately. Keep working towards finding the right person for you. If you can put in the effort and stay the course, you will have a better chance of finding a spouse.
Finding a spouse online takes time and effort. If you're willing to follow the advice above, you'll have much higher odds of success. Though you'll still be searching for the right person, you'll definitely feel more comfortable with how you undertake that search.
Take your time because you want to end up with the right person. Rushing will do nothing but put you in a relationship with someone who is not right for you.
Good luck, we hope these tips help you find the right spouse for you!
Share this article on
Want to have a happier, healthier marriage?
If you feel disconnected or frustrated about the state of your marriage but want to avoid separation and/or divorce, the marriage.com course meant for married couples is an excellent resource to help you overcome the most challenging aspects of being married.
More On This Topic
You May Also Like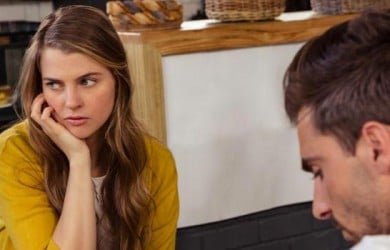 Popular Topics On Married Life