Different Sexualities– Being Pansexual, Bisexual, and Married
It's long past the times in which sexual orientation and identity were major taboos over which families were broken, and children disavowed. Luckily, people of very different preferences get to live a normal and open life, not short of anything. Of course, misfortunate cases of discrimination and bigotry still occur.
But for the most part, the modern era has come with liberty and inclusion. Yet, there is still one area in which there can be issues over one's sexuality – marriage.
This article explains the difference between pansexual vs bisexual and all there is to know about these sexual orientations.
What is pansexuality and how does it differ from being bisexual
First, let's look at the difference between pansexual and bisexual
Bisexuality is a more known term in lay circles. It refers to sexual attraction to both sexes and genders (i.e., to both males and females, and men and women).
A bisexual person feels both sexual and romantic attraction to any of the two, although there are many nuances of such experience, and bisexual people differ amongst each other in many ways.
Now, what does pansexual mean? What does it mean to be pansexual?
Pansexuality can be considered a somewhat more inclusive term in the sense of a pansexual person being attracted to a wider pool of individuals.
They are attracted to not just two sexes or genders that attract a pansexual. They are also attracted to those who identify as transgender, intersex, genderqueer, or any other category that ranges outside the binary differentiation between sexes and genders.
Although the prefix -pan generally refers to 'all', people in the pansexual community are very explicit about their sexual preference not meaning that they're attracted to anyone and anything.
So, what is the difference between bisexual and pansexual? Bisexuals are attracted to both males and females irrespective of their own gender and pansexuals are attracted to people of all sexual orientations.
In other words, pansexuality means consensual adult sex and romance, excluding different forms of paraphilia. As an example, a pansexual person isn't a pedophile, a necrophile, or isn't attracted to animals or inanimate objects.
Being pansexual or bisexual and married
Bisexual marriage and pansexual marriage – sounds confusing at first, doesn't it? Yet, it happens, and it happens a lot. Marriages, in general, have little resemblance between them, once you look into them closely.
But marriage with one or both spouses not being heterosexual is even more complex. It doesn't mean that it is more complicated or problematic. As we will now see, it all depends on how you approach your role and identity, as well as that of your spouse's.
To start with the basics. What matters the most in marriage is sincerity and openness. How does this translate to a marriage in which one or both partners are bi or pan?
It's simple – you just need to be entirely open about your sexuality. The best scenario is that both spouses were aware of this fact prior to getting married.
But, as we're all humans, it's not uncommon for the husbands and wives to be unaware of their loved one's real sexual appetite. Nonetheless, if you're a married bisexual or pansexual, there is not a better moment to come clean to your spouse than now.
With every moment you spend hiding it, you're further from the precious and essential elements of marriage – trust and honesty.
Therefore, if you haven't done so already, set aside an evening when both you and your spouse will be free and ready to talk about what will inevitably be a huge matter in your marriage.
Even if you don't intend to pursue any other partner, it's crucial that your spouse understands who you are. So, pick a date, and introduce this new dimension into your relationship.
Lessons to learn from being married to a bi or a pan person
Being married to someone who is potentially attracted to this huge, almost all-inclusive group of people can be a challenge to many, especially if they're heterosexual.
Simply put, you don't need to worry about just the opposite sex when they're around your spouse. In heterosexual marriages, when guys are watching football together, or women are having a cup of coffee, the spouse can be at ease.
You don't get this in a marriage with a pansexual or a bisexual.
However, there is a beautiful lesson to be learned from being in such a marriage. It is a lesson of acceptance, love, and trust.
The takeaway
When you are married to someone whose sexual interest doesn't exclude a lot of people, you learn that you can't obsess about the possibility of them being unfaithful. You can only develop a relationship of trust and honesty.
In other words, you learn to let go of jealousy altogether. You also (sometimes gradually) get to understand what is truly important in love and that is acceptance and tolerance.
When married to a bisexual or a pansexual, you get to understand that when you truly love someone that means allowing them to be happy, selflessly.
Share this article on
Want to have a happier, healthier marriage?
If you feel disconnected or frustrated about the state of your marriage but want to avoid separation and/or divorce, the marriage.com course meant for married couples is an excellent resource to help you overcome the most challenging aspects of being married.
Learn More On This Topic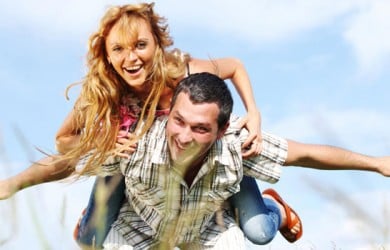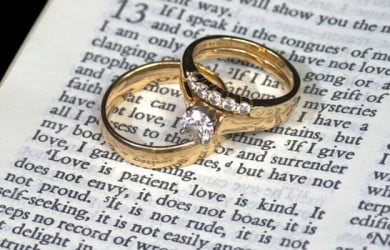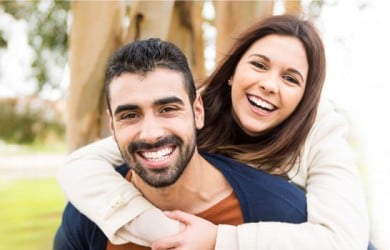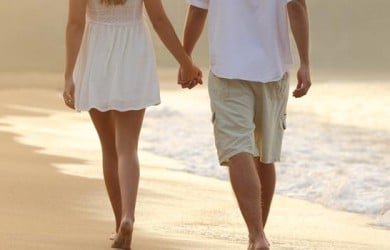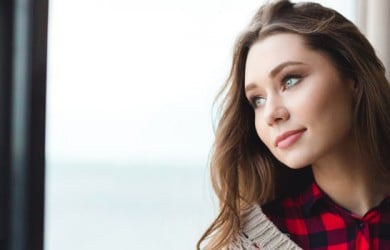 You May Also Like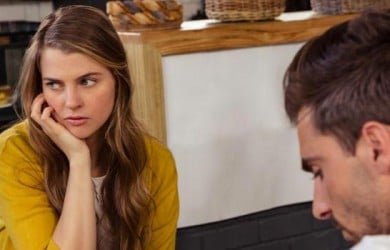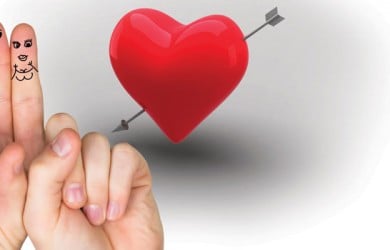 Recent Articles
Popular Topics On Married Life