How to Make My Marriage Better – 4 Quick Tips
Many married people come to see a counselor asking: "How can I make my marriage better?" And many, unfortunately, come too late, much after the relationship is already ruined by endless bitterness, quarrels, and resentment. That is why you should work on preventing things from going that far and implement a few simple but important changes that will make your marriage instantly better.
Learn to communicate differently
The majority of unhappily married people share one detrimental weakness – they don't know how to communicate well. This doesn't mean that you're a lousy communicator in general. You might be the sweetest thing with your friends, kids, family, coworkers. But there is usually something that triggers essentially the same argument between husbands and wives over and over again.
This is why it is crucial that you learn how to talk differently with your partner. What it means is that you need to soften your introductory phrase (we know that there's one, such as "You never…"). You need to avoid being either defensive or aggressive. Just talk like two adults. Always avoid casting blame; try offering insight into your perspective instead, and even more importantly – try to understand your spouse's perspective as well.
Begin by noticing the patterns in your communication. Who is more dominant? What triggers the yelling? What shifts a normal conversation into a medieval sword fighting? Now, what it is that you can do differently? How can you pull yourself and your spouse out of the tranches and start talking like two people who love each other?
Learn to apologize
One of the possibilities that build on the previous advice is to learn how to apologize. Unfortunately, many of us simply cannot utter an honest apology. We sometimes mumble one, but we rarely truly consider what it is that we are apologizing for. Although a forced apology is still better than none, it should be more than just words.
The reason why we find it so difficult to apologize is due to our egos. some would even say we enjoy being hurt and hurting others because we gain something from it. But, even if we're not that much of cynics, we can all agree that saying "I'm sorry" when you feel that your rights were hurt may be the most difficult thing in the world.
Yet, in the majority of marital arguments, both partners should apologize, as both tend to get hurt and both tend to harm the other. You are life partners, a team, and not the enemies. If you apologize with empathy and understanding of how your actions hurt the other party, what will happen is that your spouse will almost certainly jump to the occasion to drop their arms and get back to the loving and caring again.
Remember the good things about your partner
Many times, when we stay in a relationship for long time we forget how it all looked like at the beginning. Or we distort our first impressions of our partner and succumb to disappointment: "He's always been like that, I just never saw it". Although possibly true, the opposite might as well be correct – we then saw the good and the beautiful in our spouse, and we forgot it along the way. We let the resentment take over.
Or, we might be in a marriage that just lost its spark. We don't feel anger or disenchantment, but we also don't feel the passion and infatuation anymore. If you want to make your marriage work and bring happiness to both of you, start reminiscing. Remember why you fell in love with your husband or wife in the first place. Yes, some things might have changed, or you were a bit of an optimist then, but on the other hand, there will surely be plenty of great things you just forgot about.
Find something you like and do it
One of the counterintuitive things about relationships is that the more of ourselves we manage to keep, the better partners we will be. That doesn't mean to keep secrets or be unfaithful and untruthful, not at all! But this does mean that you need to find ways to maintain your independence and authenticity.
Many of us try to be the best spouses they can ever be by completely changing their ways and dedicating all their energy to marriage. Although this is commendable to some extent, there is a point in which you lose yourself and your partner also suffers the loss. So, find the things you love to do, do what you're passionate about, work on your dreams and share your experiences with your life partner. Remember, your spouse fell in love with you, so keep being yourself!
Share this article on
Want to have a happier, healthier marriage?
If you feel disconnected or frustrated about the state of your marriage but want to avoid separation and/or divorce, the marriage.com course meant for married couples is an excellent resource to help you overcome the most challenging aspects of being married.
Learn More On This Topic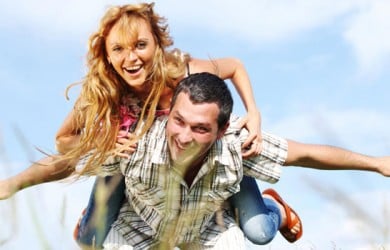 You May Also Like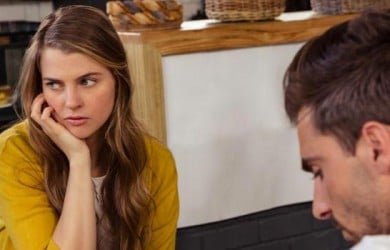 Popular Topics On Married Life