What Happens to Children Whose Parents Are Gaslighting?
Gaslighting can have devastating effects on the victim of this manipulative technique. Yet it isn't something parents are immune to. Gaslighting parents aren't necessarily aware of what this does to their children.
They also aren't necessarily trying to be manipulative (although, in some instances, this is also the case).
In most cases, it's just how they're accustomed to communicating with others. These habits then transfer to their relationship with their children.
What is gaslighting?
Gaslighting is a term used to describe a form of psychological abuse. When a person is gaslighting, they're using mind tricks to make the victim doubt their own perception, feelings, memories.
For example – The person will deny that they said or did something, even though both him/her and the victim know that it has happened!
Why do people gaslight? This is pretty similar to other forms of psychological abuse, or any other form of abuse, for that matter. It's all about control. It's about gaining the ability to do and say pretty much whatever and get away with it, in fact, more than simply getting away.
It is about making oneself look spotless and right.
Why do some parents gaslight?
Although gaslighting in dysfunctional families is relatively common, a child (or, now, an adult) may have a gaslighting mother or a father, but live in otherwise somewhat normal conditions.
Gaslighting by parents sometimes becomes a part of so-called "allowed" parental techniques.
For example – A mother will say that she didn't eat candy when her kid catches her stuffing chocolate into her mouth. She does it because she doesn't want to set a bad example.
Now, a gaslighting mom or dad will not do it with good intentions. They do it to maintain dominance over the child. They will, for example, talk down to her child and attribute every claim and complaint to his or her imagination.
When the child protests, the parent will insist that the child isn't the one who is necessarily right. They will do it without ever thinking twice about the validity of the child's arguments.

Are gaslighting parents actually narcissists?
Well! The answer is no. Not necessarily.
As I said earlier, gaslighting can be used as a form of a nasty communication habit. Gaslighting parents can be otherwise perfectly normal, but they might have grown up in such families that used this means of manipulation.
However, many gaslighting fathers and gaslighting mothers are, indeed, narcissists.
Many adults who consult a psychologist have been (and often still are) victims of psychological abuse, including gaslighting. After they learn a thing or two about this form of abuse, the question comes to their minds – "Is my parent a narcissist?"
The line between a manipulative father or a mother and a narcissist isn't always clear.
What does put them both into one basket is the aforementioned need for control. Narcissistic parents, in a way, perceive their children as the continuation of themselves. That's why they find it absolutely necessary to control what their children will do and be.
For instance, a gaslighting narcissistic mother will probably twist her child's mind to the point of being able to put forth any "truth" and demand that whenever she wants, the child should follow.
Here's exactly what happens to children when they are constantly gaslighted by their parents:
They become reluctant to fight back
Dealing with gaslighting, in general, is one of the toughest things one can go through in a relationship. The worst thing about it is that it strips the victim of any confidence they have. This leaves them unable to fight back.
They grow up with trauma
It's much harder when the victim is a child who is defenseless against the world. He or she relies on the parents for protection. When the parent is the one who's acting like an enemy, it can cause lifelong trauma.
They suffer from low self-esteem
Such children can grow up thinking that they can't ever possibly be good enough, whether it is at academics, on the job, or in relationships with other people.
They feel guilty
Since the parent can up blaming the child for their own mistakes, the child can grow up taking the blame every time for everything, no matter who's at fault.
They have trust issues
Growing up, such children are unable to trust adults around them.
Dealing with manipulative parents is almost impossible for a young child.
Their only chances are the non-manipulative parent, relatives, or institutions, and well-meaning outsiders. However, if you're an adolescent or an adult, you can free yourself from the clutches of gaslighting parents.
Watch this video to understand in-depth how a child can be groomed to abandon their reality by a parent:
How to stop gaslighting behavior
Changing the behavior of gaslighting parents isn't easy at all because for such individuals, gaslighting is the only way they know how to handle their world.
They might need some professional help to deal with the underlying insecurity and their own problems that make them do what they do. And that is only if they're willing to change. But you can change how your gaslighting parents affect you.
As soon as you recognize the pattern and realize that you're not crazy, you'll be able to just dismiss their behavior as manipulation and move on.
You can get a support system of friends and other people who can help you stay in touch with reality.
Start journaling. Maintain a record of positive experiences as well as instances when the gaslighter has tried to put you down to gain some perspective.
You could also use some professional help to get the support you need, as dealing with the consequences of lifelong gaslighting will not be an easy task. But it is something you must do for yourself!
Share this article on
Want to have a happier, healthier marriage?
If you feel disconnected or frustrated about the state of your marriage but want to avoid separation and/or divorce, the marriage.com course meant for married couples is an excellent resource to help you overcome the most challenging aspects of being married.
More On This Topic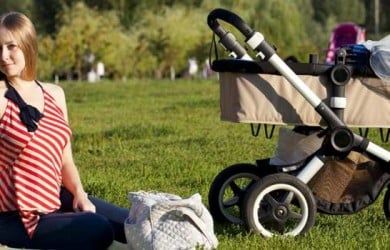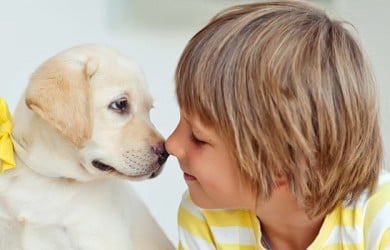 You May Also Like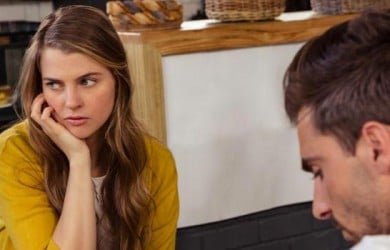 Popular Topics On Married Life