Sympathy vs. Empathy in a Parent-Child Relationship
The most common complaint heard from parents is that their child does not want to communicate with them. Feeling estranged from your child can be extremely painful for a parent and has consequences for the child.
The easiest way to predict your child psychological and emotional stability is through the bond between the parent and the child. If the child refuses to open up when upset, then the relationship is not as close as it should be.
There are two habits of parents that causes the child to shut down their communication and move away; destructive feelings and mistaken sympathy for empathy.
Sympathy vs. Empathy
When a child is a distress because they feel disappointed, angry, worried or hurt they desperately need to find solace in their parents. However, parents do not like to see their kid being so negative, and so the first thing they do is tell their child not to feel that way.
This causes the child to feel ashamed and embarrassed about how they feel, compounding the hurt they feel. They acknowledge that their parent is unable to understand the way they feel makes the child feel alone and they learn that opening about their feelings will make them feel worse.
This will make them get into a shell and far away from you. Some statements you should avoid are:
Don't get angry

Don't think like that

Don't stress

Don't be too sensitive
You must empathize with your kid. Instead of telling them not to feel a certain way, you must validate their feelings.
Some examples of empathy are:
If I had been in place, I would be upset too

I understand what you are feeling

You have every right to be mad
Once you give your child a solid dose of empathy, your child will feel connected to you and will be more understanding.
This means that they will feel better immediately and will need your help in solving the problem. In most cases, empathy is what they need to feel better. The simple fact that their parents understand how they feel is enough to make them safe and secure.
Keep in mind that just because you are empathizing with your child, it does not mean you are allowing bad behavior.
Empathy wins
Here's how empathy wins; it helps in creating a good vagal tone in the brain of your child and helps them in calming down.
After receiving empathy, they settle down and think logically and in a more mature manner; it allows them to think thoroughly.
Empathy also makes them feel understood and close to you, allowing them to have a sense of security in their head. It also prevents your child from playing the victim or turning out to be overly dramatic. However, for most parents, an empathetic response can be a difficult one to give.
For example; if your child comes home from soccer practice and claims that he is the worst one in the team, you have two responses.
The sympathetic response will make you promise your poor kid that you will call the coach and talk to him.
Sympathy will not only make your child feel better but will cause them to play the victim.
Also since there is no emotional investment done by the parent, the parent becomes the saver. This helps in stroking the parent's ego and is an easy way out.
The empathetic response, however, will ask your child that keep working hard at it and this will get better.
Empathy will response will make the parent shift from how they feel to how the child feels.
It will require the parent to remember how it feels to be bad at something so that they can relate to how their child is feeling.
When there is an emotional attachment, the child will feel understood and connected to you, and this will make him, and she feels secure. Empathy helps in creating a rugged work ethic and resilience in your kid; it will help make your kid thrive in harsh conditions instead of breaking down and bending the rules.
Empathy helps in creating strong and brave human beings.
Engage in empathy and avoid sympathizing
Make sure that you stay close to your child; try to empathize and empower your child so that they are able to withstand the problems life throws at them. Try not to sympathize with your child as this will make them be the victim and they will not be able to face situations in the future.
Teach your child to be strong, and the reward will be priceless.
Share this article on
Want to have a happier, healthier marriage?
If you feel disconnected or frustrated about the state of your marriage but want to avoid separation and/or divorce, the marriage.com course meant for married couples is an excellent resource to help you overcome the most challenging aspects of being married.
Learn More On This Topic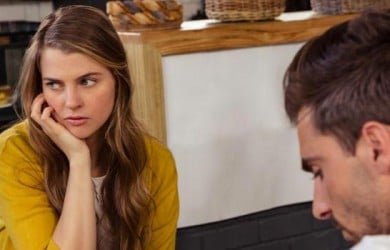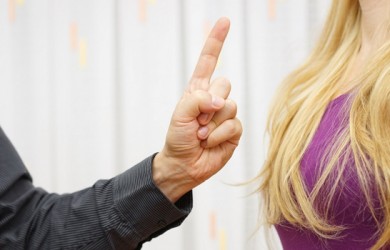 You May Also Like