How to Cope With a Spouse With Asperger Syndrome
Thinking about how to survive your marriage with a spouse who has Asperger syndrome? Want to live a healthy and happy marriage?
Before starting, remind yourself that in a happy marriage, partners can only control their own behavior and change their own selves, not their partner's.
Asperger Syndrome
Asperger syndrome is a disorder characterized by difficulties in social interaction and non-verbal communication accompanied by restricted and repetitive patterns of behavior and interests.
According to the National Institute of Neurological Disorders and Stroke (NINDS), Asperger syndrome means:
Asperger syndrome (AS) is a developmental disorder. It is an autism spectrum disorder (ASD), one of a distinct group of neurological conditions characterized by a greater or lesser degree of impairment in language and communication skills, as well as repetitive or restrictive patterns of thought and behavior.
Asperger syndrome affecting marriage
Asperger's marriage refers to Aspies' marriage, i.e., people having symptoms of Asperger syndrome (AS).
Either both persons or one of them is an Aspie. Mostly it is said that Asperger's marriage would end up leaving the couple devastated.
But that's not true; not always does Asperger's marriage end up in divorce, but it is possible to overcome the frustrating conditions occurring in marital life with the right Asperger's marriage advice.
Difficulties due to Asperger syndrome
People with Asperger's face many difficulties in life. Some include:
Problem in social interaction & communication

The restricted and repetitive pattern of behavior or activities

Difficulty in emotional interactions

May have trouble making eye contact

Say or do something unintentionally that would hurt people

Difficulty in understanding gestures, facial expressions or body language

May not understand others feelings

Sexual problems

Jealousy

Issues with people's proximity

Stress and confusion caused by sarcasm, jokes, etc.

Clumsy movements and uncoordinated behavior

Depression and anxiety
Asperger's marriage advice: How to cope with Aspergers partners
Are you living with an adult with Aspergers?
The complications can affect the marital relationship directly. These difficulties mentioned above can be removed with Asperger's marriage advice and by taking appropriate steps.
The following are some basic Asperger's marriage advice you need to keep in mind in order to save your relationship with Asperger's.
How to survive an Asperger marriage?
1. Listen to your spouse
The first Asperger's marriage advice is to always listen to your spouse, who has Asperger syndrome.
They just want you to listen to them. So you must listen to whatever they want to say. Be patient and listen to them talk. Try to avoid ugly arguments as much as you can. This will help build a good relationship.
Maintaining a good bond in a marriage calls for effective communication and to communicate means to both, talk and listen.
2. Communicate
Living with someone who has Aspergers can make it challenging for you to communicate or have them express their feelings.
It is said, communication is the first thing to do in order to save a marriage. Communicate with your spouse. Listen to them and ask questions about the things that you don't understand. Talk to them in a respectful manner. Don't ask questions in a defensive way and avoid quarrels and arguments.
3. Stay positive
Another Asperger's marriage advice is to always focus on the positive aspects of the relationship. Think positive. Act positively.
Whatever your spouse says or does is not meant to hurt you. Focus on the positive qualities which are brought to the relationship because of that person. Focusing on negative aspects will only take you away from your spouse.
4. Pay attention to partner
How to make someone with Aspergers happy?
Pay attention to your spouse's desires and needs.
Our Aspergers relationship advice is to try to do things that make your partner feel happy each day. If they like to see you caring for them so much, do care for them each day. Do whatever they like for the whole day. If they want you to help them in doing dishes, help them no matter what.
5. Accept the differences
Your partner's routines or whatever they do the whole day is not meant to hurt you. They do this because of the condition they have.
If you don't like their doing, it is fine. You don't need to like them, but Asperger's marriage advice is to try not to take them personally. Accept their differences and understand that they have a different way of taking care.
6. Stay calm
Your spouse with Asperger's can appear egotistic or selfish and sometimes uncaring when indeed, it is not the same. They are not intended to hurt you.
Instead, this is the consequence of not understanding how you feel and what you need. Remembering this will relieve your worries and distress.
7. Let them feel free
One of the most important Asperger's marriage advice is to try not to control your spouse's behavior. Asking them to behave correctly or according to you may result in distrust and resentment. This will help a lot in becoming a happy couple.
Follow the above rules to get better results in married life. Understand each other and eliminate negativity from your life.
8. Therapy
Living with a person with Asperger's can be difficult and with therapies, you can witness some amazing results.
You can help your spouse by taking them to therapists from time to time. Some of the therapies for Asperger Syndrome include:
Speech therapy for inculcating voice control

Psychoactive medicines for depression, anxiety, and Attention Deficit & Hyperactivity Disorder (ADHD).

Cognitive-behavioral therapy for personal difficulties and challenges

Physical and occupational therapy for improved coordination

Social skills training classes for developing communication skills and reducing social stress and anxiety
In the video below, Author and Psychologist Kathy Marshack, Ph.D., tells us all about her latest book: "Life with a Partner or Spouse with Asperger Syndrome: Going Over the Edge?" in which she gives steps from clinical experience that may help save relationships.
You can also get in touch with the Aspergers marriage support group to help your partner. Not just this, there are various support groups for wives of Aspergers to provide them help and guidance of any kind.
Share this article on
Want to have a happier, healthier marriage?
If you feel disconnected or frustrated about the state of your marriage but want to avoid separation and/or divorce, the marriage.com course meant for married couples is an excellent resource to help you overcome the most challenging aspects of being married.
Learn More On This Topic
You May Also Like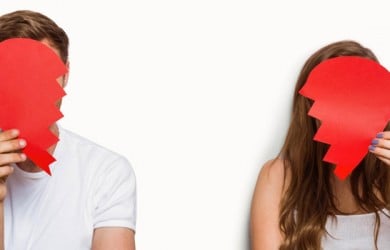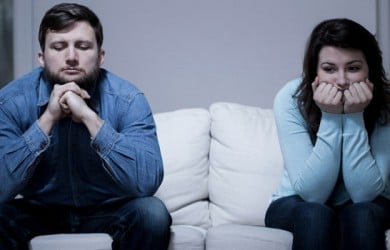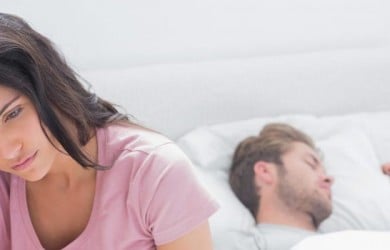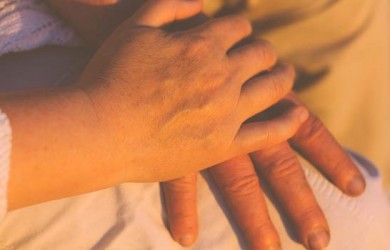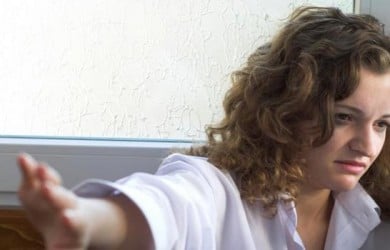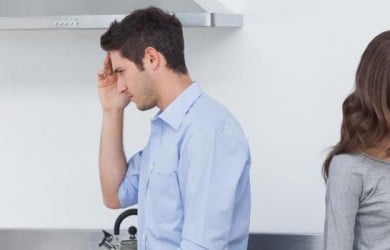 Popular Topics On Marriage Help