5 Signs of Stockholm Syndrome in a Relationships & Treatments
Stockholm syndrome is a psychological phenomenon that has been widely discussed in the context of hostage situations. However, its presence is not limited to such extreme scenarios. It can also manifest in relationships, leading to a complex web of emotions, behaviors, and challenges.
This article on Stockholm syndrome in a relationship discusses the causes, signs, and coping mechanisms of Stockholm syndrome in relationships, offering ways of prevention and ways to leave such a relationship.
What is Stockholm syndrome in a relationship?
Stockholm syndrome in a relationship refers to a situation where an individual develops strong emotional ties, empathy, or even loyalty to their abuser despite the harm or danger they might be causing.
This bond can be so powerful that the victim often defends or denies the abusive behavior, making it challenging to recognize and address.
3 possible causes of Stockholm syndrome in relationships
Stockholm syndrome in a relationship arises from various psychological and situational factors. Understanding its root causes is essential for prevention and intervention. Here are a few triggers behind this phenomenon.
1. Power dynamics and control
One of the primary Stockholm syndrome causes in relationships is the power imbalance. The abuser often exerts control over the victim, manipulating their emotions, thoughts, and actions. Over time, the victim may come to believe that they are dependent on the abuser for their safety, well-being, or even identity.
2. Isolation
Abusers frequently isolate their victims from friends, family, and other support systems. This isolation can make the victim feel that the abuser is the only person they can rely on, leading to increased dependency and emotional attachment.
3. Intermittent reinforcement
Abusers often use a cycle of abuse followed by periods of kindness or affection. This unpredictable behavior can confuse the victim, making them cling to the moments of kindness and downplay or excuse the abusive episodes.
5 signs of Stockholm syndrome in relationships
Stockholm syndrome in a relationship manifests as an emotional bond between victim and abuser. Recognizing its signs is crucial for intervention. Here are a few indicators to be aware of in such dynamics.
1. Defending the abuser
One of the most telling signs of Stockholm syndrome in a relationship is when the victim consistently defends or justifies the abuser's actions and behavior, even when confronted with clear evidence of wrongdoing.
2. Fear of leaving
Despite the abuse, the victim may express an overwhelming fear of leaving the relationship. This fear can stem from threats made by the abuser or an internalized belief that they cannot survive without the relationship.
3. Loss of identity
Over time, the victim might lose their sense of self, adopting beliefs, values, and behaviors that align with the abuser's views. This loss of identity and lack of awareness can be a result of constant manipulation and gaslighting.
4. Denial of abuse
Denying or downplaying the abuse is common among victims. They might believe that the situation isn't as bad as others perceive or that they are somehow responsible for the abuser's actions. This is also a result of constant gaslighting.
5. Physical symptoms
Beyond the emotional and psychological symptoms of Stockholm syndrome, victims might also exhibit physical signs such as anxiety, depression, or even Stockholm syndrome childhood trauma, which can manifest later in life.
Coping mechanisms for Stockholm Syndrome in relationships
Coping with Stockholm syndrome in relationships requires a combination of internal resilience and external support.
One of the most effective coping mechanisms is seeking professional help.
Therapists or counselors trained in trauma can provide tools and strategies to recognize and address the feelings associated with Stockholm syndrome. They can also help in processing the trauma and rebuilding one's sense of self.
Reconnecting with loved ones can also be a powerful coping mechanism. Abusers often isolate their victims, so rebuilding these connections can provide a much-needed support system. Loved ones can offer validation, emotional support, and a different perspective on the situation.
Educating oneself about the dynamics of abusive relationships and Stockholm syndrome can also be empowering. Understanding the tactics used by abusers and recognizing the signs can help victims regain control over their lives.
Lastly, self-care is crucial. This can include activities that promote relaxation and well-being, such as meditation, exercise, or journaling. Over time, these practices can help in healing and regaining one's sense of identity and self-worth.
How to prevent Stockholm syndrome in a relationship?
Preventing Stockholm syndrome in a relationship involves recognizing and addressing power imbalances and manipulative behaviors early on. Know the measures for ensuring healthy relational dynamics.
1. Promote awareness and education
The first step in prevention is understanding. Recognizing the early signs of Stockholm syndrome and the dynamics of abusive relationships can prevent its full-blown manifestation.
By being aware of the red flags, such as extreme jealousy, controlling behavior, or isolation tactics, individuals can take proactive steps to address issues before they escalate.
Schools, communities, and workplaces can offer programs that educate individuals about healthy relationships, the signs of abuse, and the psychological mechanisms behind Stockholm syndrome. By normalizing these discussions, society can create an environment where potential victims feel empowered to seek help.
2. Strengthen personal and community support systems
Ensuring that individuals have strong, supportive networks can reduce the isolation that often leads to Stockholm syndrome. Encourage regular check-ins with friends and family and foster open communication.
Communities can offer resources such as counseling centers, helplines, and support groups. These resources can provide potential victims with the tools and support they need to leave or avoid abusive relationships.
3. Address underlying vulnerabilities
Stockholm syndrome can sometimes be linked to past traumas, especially those experienced in childhood. Addressing and healing from these traumas through therapy or counseling can prevent their recurrence in adult relationships.
Individuals with higher self-esteem and self-worth are less likely to remain in relationships where they are devalued or abused. Engaging in activities that boost confidence, attending self-help workshops, or seeking therapy can be beneficial.
4. Cultivate healthy relationship habits
Encouraging open, honest, and respectful communication in relationships can counteract the power imbalances and manipulations that lead to Stockholm syndrome. Partners should feel free to express their feelings, concerns, and boundaries without fear of retribution.
A relationship built on mutual respect is less likely to devolve into an abusive one. Both partners should value and honor each other's individuality, opinions, and boundaries.
If there are signs of control, manipulation, or other unhealthy dynamics in a relationship, couples counseling can be a proactive way to address and rectify these issues before they escalate.
How to leave a relationship with Stockholm syndrome
Leaving a relationship where Stockholm syndrome is present can be incredibly challenging due to the deep emotional ties and fears that have been instilled. The first step is always to prioritize safety. If there's an immediate threat, seeking shelter or contacting law enforcement is essential.
It's crucial to remember that leaving an abusive relationship can be the most dangerous time for a victim, so having a well-thought-out plan is vital. This plan might include finding a safe place to stay, securing finances, or seeking legal advice.
Seeking support is another essential step. This support can come from friends, family, or professional counselors. They can provide not only emotional support but also practical advice and resources.
If you are dealing with Stockholm syndrome in an abusive relationship, it can also be beneficial to join support groups where you can connect with others who have experienced similar situations.
Lastly, trust in oneself is paramount. Victims of Stockholm syndrome often doubt their feelings and perceptions due to the manipulation they've experienced.
It's essential to remember that everyone deserves a relationship built on respect, love, and mutual understanding. Over time, with support and therapy, one can rebuild their self-worth and confidence.
This video clearly explains why victims of abusive partners find it difficult to leave the relationship:
Commonly asked questions
Stockholm syndrome in a relationship refers to a victim's emotional attachment to their abuser, often leading to defending or even romanticizing them. This section explores it further:
Can Stockholm syndrome occur in a relationship?
In a study, researchers explored the phenomenon of Stockholm syndrome in the context of dating violence. The study involved 109 students who were victims of dating violence.
The results indicated a relationship between low self-esteem and the presence of Stockholm syndrome. Specifically, those with lower self-esteem were more likely to exhibit behaviors consistent with Stockholm syndrome.
This suggests that in dating relationships where violence is present, victims may develop Stockholm syndrome as a coping mechanism, especially if they have low self-esteem.
What is an example of Stockholm syndrome in a relationship?
The example of this disorder can be explained with the study that explains the manifestation of Stockholm syndrome in everyday situations, particularly in relationships.
The article describes an instance of Stockholm syndrome in a minor and explains the pathogenesis of the emotional and dependent connection with a partner, especially one with a psychopathic personality.
The study emphasizes that disharmonious relationships, where one partner is submissive, and the other exerts physical strength and superiority, can lead to the development of Stockholm syndrome and a pathological attachment.
Can Stockholm syndrome exist in marriage?
Yes, Stockholm syndrome can potentially manifest in various interpersonal relationships, including marriages. Stockholm syndrome refers to a psychological phenomenon where hostages or abuse victims develop positive feelings, loyalty, or even affection for their captors or abusers.
This can be a survival mechanism, as aligning oneself with the abuser may reduce the threat of harm.
In the context of a marriage, if one partner is abusive or controlling, the other partner might develop feelings or behaviors consistent with Stockholm syndrome.
What are some of the challenges of leaving a relationship with Stockholm syndrome?
Leaving a relationship where Stockholm syndrome is present can be incredibly challenging.
The victim may have developed a deep emotional bond with the abuser, making it difficult to recognize the harm they are experiencing. They may defend or justify the abuser's actions, fear retaliation, or even feel guilty about leaving.
The psychological trauma and manipulation involved can create barriers to seeking help or ending the relationship.
How can I support someone who is leaving a relationship with Stockholm syndrome?
Supporting someone with Stockholm syndrome requires patience, understanding, and empathy. Here are some ways to help:
Allow them to share their feelings and experiences without dismissing or minimizing their emotions. Gently provide information about Stockholm syndrome and its effects. Understanding the phenomenon can be a crucial step in recognizing one's own situation.
Therapy or counseling can offer coping strategies and tools to heal. Ensure they know they have a support system and are not alone. If the relationship involves physical abuse, help them develop a safety plan or connect them with local resources.
In a nutshell
Navigating the complexities of human relationships can sometimes lead to unexpected psychological responses.
One might wonder, "Can you get Stockholm syndrome in a relationship?" The answer is, unfortunately, yes. Understanding what Stockholm syndrome in a relationship truly means is the first step to recognizing and addressing it.
It's a condition where victims develop an emotional bond with their abusers, often blurring the lines between affection and captivity. If you or someone you know exhibits 'what are signs of Stockholm syndrome,' such as defending the abuser or showing an irrational fear of leaving the relationship, it's crucial to seek help.
Learning how to help someone with Stockholm syndrome involves a combination of professional counseling, personal support, and continuous education. By being vigilant and compassionate, we can ensure that relationships remain safe, respectful, and nurturing for all parties involved.
Share this article on
Want to have a happier, healthier marriage?
If you feel disconnected or frustrated about the state of your marriage but want to avoid separation and/or divorce, the marriage.com course meant for married couples is an excellent resource to help you overcome the most challenging aspects of being married.
You May Also Like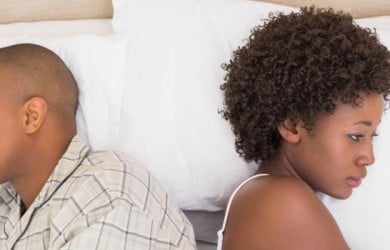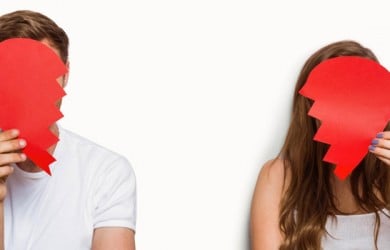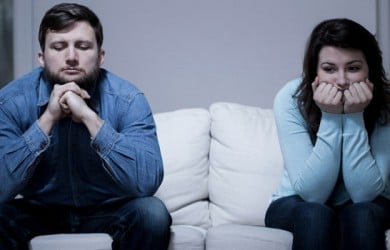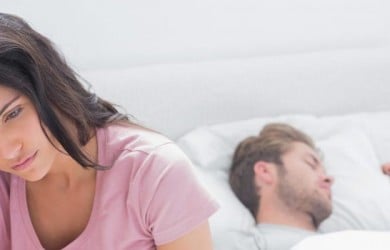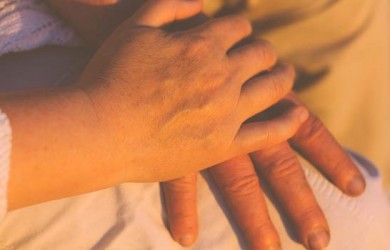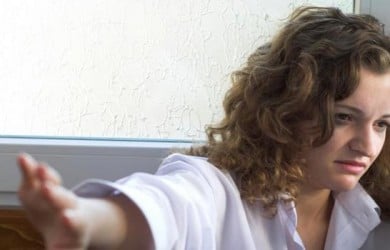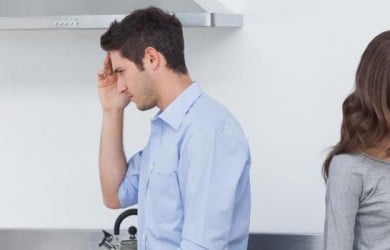 Popular Topics On Marriage Help