How to Deal with a Sociopath Who Is Also Your Spouse
If you're wondering how to deal with a sociopath, we can assume that you have a very well-founded belief that your spouse is one.
And if you do have doubts about this, they probably are. More precisely, chances are that you knew this all along, but were tricked into second-guessing your instincts.
Also Try: Am I Dating a Sociopath Quiz 
As this article will show you, sociopaths are master manipulators.
They will make you question your sanity, they will change your personality, and make you incapable of thinking straight. To deal with a sociopath, you first need to understand what's going on.
Related Reading: Signs That You Are Married to a Sociopath Husband 
Mr. Right
This article will speak of sociopaths as males, for the sake of convenience, but the same applies to women sociopaths.
They can be equally abusive and destructive. So, when you first meet the sociopath, you will think that you have just been blessed by God. You won't be able to believe how absolutely perfect the guy was!
He will be saying the right things, doing the right things, smiling the right way. Just plain flawless.
But, let's break the myth right away. He's not. In fact, he might be the furthest from perfect possible.
What he truly is, is a manipulator. The best of his kind. And what he also is, is a person breathing and living control over others.
He can read others like children books, and he will always use this to gain control over them. Which is why he seems like the perfect guy for you – he needs you under his spell, and he knows exactly how to do it.
Related Reading: Female Sociopath Checklist
How the reality begins to twist
With every day, your world will begin to change once you have gotten engaged with a sociopath. The moment he feels he has control over you the honeymoon phase will disappear. For good.
Although, you can expect Mr. Right to stop by occasionally, as he needs him so that he can maintain control over you in every way. Fairly soon after you have started your relationship, the sociopath will begin to show his inner ugliness.
This might be a very nasty, insensitive, and often dangerous side of him. But you will believe that it's just a temporary weakness, just a slight character flaw.
You will be certain that Mr. Right is who he really is. But, the reality of things is – he's not. Mr. Right was a mask. Who he really is, is this impulsive, manipulative, aggressive, and abusive man. He will stay like that forever, don't be fooled to think otherwise.
Related Reading: Can Sociopaths Love
Your new life
Sooner than you think, you will find yourself in a highly abusive relationship. Sociopaths are no strangers to verbal, emotional, physical, and sexual abuse.
After they have seduced you enough for you to fall in love, they will slowly begin to use all tools of manipulation there are. They will separate you from your friends and family.
They will make you doubt your every thought. They will make you lose yourself.
At one point in your life, you'll look at yourself and realize that all you do is bending over backward to please your sociopathic husband.
And it is never good enough. You will follow the rules, even when he's not there. You will be constantly walking on eggshells. You will be alone, exhausted, and lost. You will not know how to leave when you finally get to the point of realizing that you need to.
Related Reading: Divorcing a Sociopath
5 essentials to deal with a sociopath spouse
1. Understand what's going on
What we talked about is just marriage with a sociopath in a nutshell.
You need to educate yourself on manipulation, mind control, and abuse, as well as on sociopathy, and understand how this relates to your life.
Observe patterns and their effects on you.
Related Reading: Sociopath vs Psychopath
2. Re-establish contact with your friends and family
Isolation is one of the main tools of a sociopath to be able to control you better.
We know it's easier said than done, but you should think of ways to slowly re-establish relationships with other people in your life.
Related Reading: Sociopath vs Narcissist
3. Get rest
Another means of control that the sociopath uses is keeping you exhausted and sleep-deprived.
Whether it is by making you take care of children on your own, making you work like crazy, take care of the household, or keeping you up fighting with him, he uses this as a weapon. Make sure you get rest any way possible.
Related Reading: Dating a Narcissistic Sociopath
4. Get professional help
If dealing with a sociopath is getting out of hand you should really think of getting professional help by someone who understands sociopathy, is objective, and can help you get out – psychotherapists, attorneys, social workers.
Related Reading: Can a Sociopath Change
5. Get out of there
Finally, the only way to survive marriage with a sociopath is to get out of it.
It might be one of the hardest things you'll ever do, but keep living with him is far worse. Save your life and get out.
Share this article on
Want to have a happier, healthier marriage?
If you feel disconnected or frustrated about the state of your marriage but want to avoid separation and/or divorce, the marriage.com course meant for married couples is an excellent resource to help you overcome the most challenging aspects of being married.
You May Also Like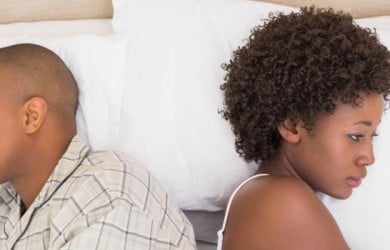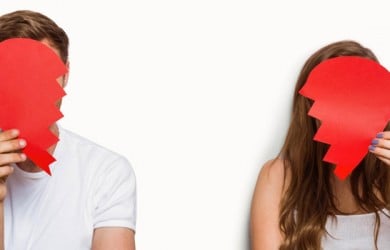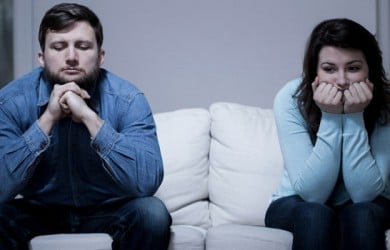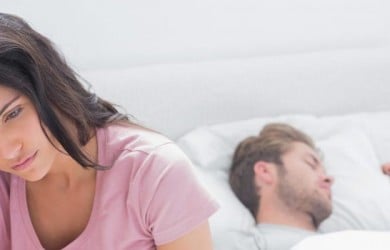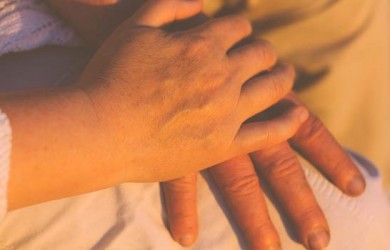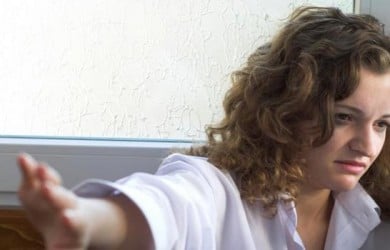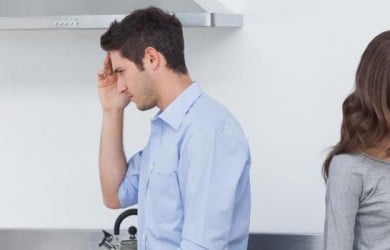 Popular Topics On Marriage Help