Understanding Female Sociopaths: Female Sociopath Checklist
Sociopaths are antisocial personalities who have no respect for human rights or the feeling of people. People with this disorder can harm anyone for their personal gains.
They are highly self-centered and manipulative people. We can say that a sociopath is a person with no conscience, always thinking about their personal gains, and having it at any cost.
Also Try: Am I Dating a Sociopath Quiz
When we talk about women or female sociopaths, we find that they are more harmful than male psychopaths.
They feel pleasure by hurting others, especially women. They live by telling lies and deceive people or harming them. They have very sharp strategies to trap their victim. They can do anything to get to their goals.
Related Reading: Signs of a Sociopath
Warning signs of female sociopaths
The warning signs must be known by each person so that they may be able to protect themselves from a female sociopath.
Female sociopaths
Never care for the rules, norms, and laws of society

Never care for other peoples' rights

Have the skill to get control of people

Break rules openly and shamelessly

Manipulative and dishonest

Usually, have a criminal record

Hurt others for their own purpose and personal gains
Related Reading: Can Sociopaths Love
Sociopath symptoms in female
Sociopaths are too sharp, clever, and playful with the people around. It is not so easy to protect one from them.
The female sociopath checklist below will help you identify a sociopath.
They have no empathy

They are cold and self-centered

Violate rights and hurt people easily

They are control freaks and needs control

They are risk takers

They are deceitful and never true to anyone

Do not fulfil promises
Related Reading: Traits of a Sociopath
Female sociopath traits
Sociopaths should not be considered as normal human beings.
They are the sufferers of mental disorder. They carry specific traits or behaviors.
These traits reflect their habits and their interaction with people that may help other people to recognize them, and stay away from them.
Related Reading: How to Spot a Sociopath
How to spot a female sociopath
Let's see the traits of female sociopaths
One of the traits is that they are not unaware of their surroundings

They are rational and calculating

Their behavior is a choice

They do not have the ability to love someone, and neither be loved by someone

They never care about people and their feelings as they have no empathy

They do not learn from negative consequences

They have a lack of conscience

They are superficial
Related Reading: Sociopath vs Narcissist
Female Narcissist sociopath
Let's see what a narcissist is before we discuss a female narcissist sociopath.
Narcissist and narcissism
A narcissist has extreme selfishness or great admiration regarding one's own self, arising from failure to distinguish the self from external objects.
Such types of people lack empathy for others. They are recognized as self-centered or arrogant in society. They need all-time admiration. So, we may refer to narcissism as a mental disorder.
Related Reading: Dating a Narcissistic Sociopath
Narcissistic Personality Disorder (NPD)
NPD is a disorder in which an individual has the habit of bragging about their achievements and ignore others or exaggerate his own importance before others. They suffer from a mentality of self-superiority.
People with a narcissistic approach consider themselves superior. This behavior typically appears in adulthood. Individuals suffering from NPD have a habit of exaggerating about their own work or self-beauty.
A female narcissist sociopath may be quite difficult to handle. With all the traits and actions of a narcissist as well as sociopath, female narcissist sociopath can be very harmful to you if you are emotionally attached to her. She wants self-praise and admiration. Sociopaths have no empathy for others either. They lie about themselves and people.
The combination can be sickening!
Related Reading: Sociopath vs Psychopath
Female sociopath characteristics
While they are antisocial personalities, they have incredible social skills. This actually means that they have a sharp ability to learn social skills to fake being someone else.
They do this for their personal gains and purposes. They build relationships but for their own benefit; they have no feelings or exchange of feelings in them. They are more harmful than male psychopaths.
Related Reading: Living With a Sociopath
Actions of a female sociopath
Female sociopaths are too clever. They are patient enough and can hunt for their prey longer.
They are highly superficial and are naturally talented actors. Telling lies and breaking promises is not a big deal for them. They can betray their partners very easily. As clever species, they are masters in hiding their original or real personalities. They do not show their original personality as they are very conservative towards the people around.
Commonly, female sociopaths hunt for female or women as their victims. They love to see people suffer and can harm them easily. They are so self-centered and mean that they even use filthy ways to get their goals and personal benefit.
They want to win every time, and for this, they will pay any cost.
Related Reading: How to Deal With a Sociopath
How to deal with a female sociopath
You should not be afraid of a female sociopath. As you know their actions and symptoms, it will be easy for you to deal with female sociopaths. First of all, when you talk to them, be emotionally disengaged.
They have no emotions for you, so it is ok not to exchange any emotions with them. Secondly, they are not very nice to people, so you do not need to pay attention to behaving well before them. Build a transaction relationship. Minimize direct connection or interaction. Do not discuss your personal lives with them.
Related Reading: Can a Sociopath Change
As they are very sharp, they can figure out your weaknesses regarding your relations or life and use it for their benefits.
Share this article on
Want to have a happier, healthier marriage?
If you feel disconnected or frustrated about the state of your marriage but want to avoid separation and/or divorce, the marriage.com course meant for married couples is an excellent resource to help you overcome the most challenging aspects of being married.
More On This Topic
Recent Articles
You May Also Like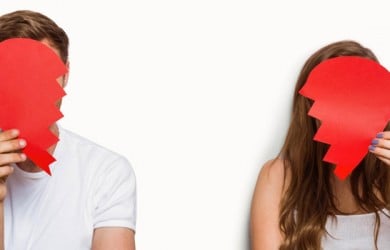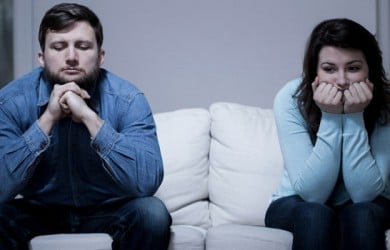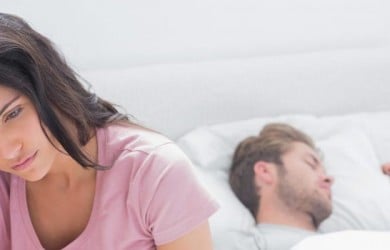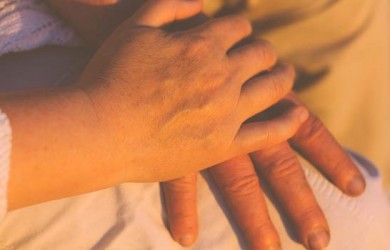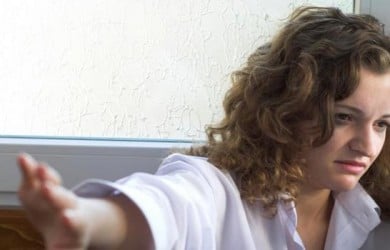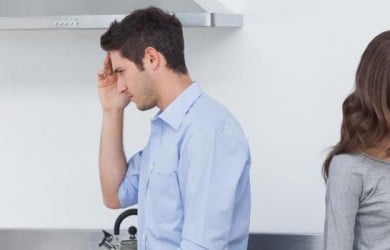 Popular Topics On Marriage Help