15 Warning Signs of a Female Sociopath in a Relationship
Sociopaths are antisocial personalities who have no respect for human rights or the feeling of people. People with this disorder can harm anyone for their personal gains.
They are highly self-centered and manipulative people. We can say that a sociopath is a person with no conscience, always thinking about their personal gains, and having it at any cost. Have you ever heard of a female sociopath?
When we talk about women or female sociopaths, we find that they are more harmful than male psychopaths.
They feel pleasure by hurting others, especially women. They live by telling lies and deceiving people or harming them. They have very sharp strategies to trap their victim. They can do anything to get to their goals.
Let's learn more about sociopathic women, their traits, and how to deal with them.
What are female sociopaths?
Sociopaths are antisocial individuals who have little regard for other people's feelings or for their rights. People with this disorder can hurt others for selfish reasons.
They are extremely narcissistic and witty individuals. We can define a sociopath as someone who has no conscience, is only concerned with their own interests, and will go to any lengths to achieve those interests.
A female sociopath falls under the same category of people who have DSM-5 Cluster B Personality Disorders. However, a female sociopath profile is much more dangerous than male sociopath.
Female sociopaths can be far more dangerous because their tactics are well-hidden. A woman with sociopathic tendencies has beauty, charm, wit, and strategies that make them a femme fatale.
The psychopath symptoms in females may also be different, along with their tactics to manipulate and get what they want.
15 warning signs of female sociopaths in a relationship
How do you know if you have fallen in love with a female sociopath? What would be the warning signs to watch out for?
The warning signs must be known by each person so that they may be able to protect themselves from a female sociopath. Let's see the traits of female sociopaths.
1. Has a personality disorder
Sociopaths should not be considered as normal human beings. They are the sufferers of mental disorders.
They carry specific traits or behaviors, and its one female sociopath traits to watch out for. The individual's personality determines how they think, feel, interact with others, and behave.
Characteristics of personality disorders typically manifest in early childhood and last a lifetime. These traits reflect their habits and their interaction with people that may help other people to recognize them, and stay away from them.
2. A history of exploiting or manipulating others
Sociopaths are too sharp, clever, and playful with the people around them. It is not so easy to protect one from them. They are rational and calculating and everything they do has a purpose.
Being a manipulator is one of the top signs of a female narcissistic sociopath.
They would use any situation, feelings, and people and manipulate them to get what they want without feeling any guilt over who gets affected.
If you have been manipulated or have seen this person manipulate her way to what she wants, then it's a sign to remember.
3. Wants to be the center of attention
One of the traits is that they are not unaware of their surroundings. They are just concerned with themselves and have no regard for others.
They don't feel guilty even if they would credit grab, and would do it over and over again. A female sociopath would also try her best to get the attention shifted to her by being a know-it-all.
Wanting to be the center of attention and being the greatest at everything are the characteristics of a sociopath. It feeds their ego and gives them that good feeling of being wanted.
4. Lying and manipulating for personal gain
They have a lack of conscience and can look you in the eye and lie. Chronic lying or deceitfulness refers to the persistent habit of telling lies or being dishonest in one's interactions with others, even to their partner.
This behavior can have negative consequences for personal relationships and can damage trust and credibility. However, they don't care about the outcome of their actions either, which makes them dangerous.
It is important to understand the underlying reasons for this behavior, and also a very common sign of a female sociopath.
Related Reading: 

12 Signs Your Woman is Manipulative
5. Impulsiveness and a tendency to act without thinking
Some actions of a female sociopath include impulsiveness. This means that, in deciding, they act without thinking or considering the consequences, leading to potentially negative outcomes.
Impulsiveness can affect personal and professional life and relationships and can also lead to financial difficulties and other problems.
6. Irritability and aggression
Sociopath traits in females include uncalled aggression. A female sociopath may harbor hostility toward other people, but detecting this might be harder since they are better at hiding it.
Instead, this trait may show as passive-aggressive behaviors. It's one of the sociopath traits to watch out for.
This means it's an indirect expression of anger or frustration in which a person indirectly resists requests or challenges by others through behavior that is uncooperative, unresponsive, or obstructive.
She may start with procrastination, showing stubbornness, and making indirect or vague statements that criticize or undermine another person.
7. Uses seductive techniques
One of the most dangerous signs of a sociopathic woman is their seductive techniques.
They use these methods or tactics used to attract, entice, or manipulate someone into doing something they might not have done otherwise.
These methods, which can include persuasion, as well as physical and emotional appeals, are frequently linked to unethical or manipulative behavior, especially for sex or close relationships.
They do this to everyone they see as weak and vulnerable for their preying skills.
8. Uses physical beauty as leverage
Usually, a female sociopath has undeniable charm and beauty. They know this very well too and would use this, along with manipulation, to get what they want.
Similar to their seductive techniques, this person knows how to dress well to gain attention. It could be from the latest trends in hair color, fashion, and makeup.
9. An unpredictable and erratic behavior
One minute she's so jolly, and the next, she's depressed and wants to be alone. Even though they are charismatic and can manipulate, there are instances where their mood swings are obvious.
Typically, these mood swings are a symptom of borderline personality disorders, which are diagnosed in 75% more females than males. This makes it prevalent in female sociopaths.
It could be a sign of being a sociopath, but it could also be a sign of something else, like of bipolar disorder, which is characterized by recurrent manic and depressive episodes.
10. Known to be a risk taker
Another warning sign of female sociopaths is that they are risk-takers and they do not learn from negative consequences. The adrenaline rush of dangerous acts and wrongdoings has an appeal that they can't ignore.
They have the urge to do thrill-seeking behaviors and won't care about the effects of it. A female sociopath may not care about protection or the consequences of having multiple sexual partners.
11. Can be overly clingy to her partner
They do not have the ability to love someone, and neither be loved by someone but they could be overly clingy in their relationships.
If a female has warning signs of being a sociopath, they likely can be overly clingy. It's when something sets off the obsession in the sociopath's brain, they become clinging.
Some sociopaths can develop obsessions in ways that regular people cannot. This behavior results from real or imagined fear of rejection or being left behind.
Is it love if you're clingy or is it something else?
Relationship coach Clayton Olson gives simple tips on how to stop obsessive behavior; watch here:

12. Safe speech or conversation
Their behavior is a choice and this will show in how they talk to other people. In fact, they would often play safe while talking. They are good at chatting and can talk nonstop, but they offer no depth or specificity.
They avoid specifics, so this practice opens a door for gaslighting, or any other manipulation techniques. This method can also be used to avoid taking responsibility, claim credit, create issues, and so much more.
13. Can have anxiety and depression
Borderline personality disorder frequently exhibits these signs since it can have a wide range of characteristics that cause mental instability.
People with BPD could frequently alternate between adoring and despising you.
As per a study, this personality disorder is diagnosed in women 75% more frequently than in males, making it the most likely disorder to be present in females with sociopathic characteristics.
14. Difficulty conforming to social norms and obeying laws
People who exhibit sociopathy frequently disregard morality, social conventions, and other people's rights and may act in ways that are illegal or against the law.
Additionally, this person can have a criminal history or exhibit behaviors that may have started when they were young.
15. Lack of empathy and disregard for the feelings of others
One of the signs of a psychopath female is that they don't feel empathy towards other people, even their spouse or partners. They never care about people and their feelings as they have no empathy.
Sociopaths have a hard time relating to or understanding other people's feelings, and they may act in ways that injure others without feeling sorrow or guilt. This makes them dangerous and unstoppable.
It's crucial to remember that not everyone who possesses these characteristics is a sociopath, and not all sociopaths display all of these characteristics.
To make a diagnosis, a mental health practitioner must perform a thorough evaluation.
5 ways to deal with a female sociopath
You should not panic when faced with a female sociopath. As you know their signs, actions and symptoms, it will be easy for you to deal with female sociopaths.
1. Be emotionally disengaged
Female psychopath characters have little or no emotions for you, so it is fine not to exchange any emotional connection with them. Secondly, they are not very approachable towards people, so you do not need to pay attention to behaving presentable before them.
Build a transactional relationship. Minimize direct connection or interaction. Do not discuss your personal lives with them.
As they are very sharp, they can figure out your weaknesses regarding your relations or life and use them for their benefit.
2. Educate yourself
Take every opportunity to educate yourself on personality disorders and female sociopaths, along with their connection with each other. You might be surprised to know how good they are in manipulating situations and playing the victim.
Educate yourself in order to better comprehend the conduct of the person and how they would act in certain situations. It's also good to understand the causes of this personality disorder.
When you understand how a female sociopath thinks, then you will know better how to deal with them.
3. Set boundaries
Setting healthy boundaries is an important aspect of dealing with a female sociopath or any individual who may exhibit manipulative or abusive behavior.
Setting appropriate and healthy boundaries can be a crucial first step in managing a relationship with a female sociopath or anybody else who may be engaging in manipulative or abusive conduct.
Setting healthy boundaries and sticking to them can also help safeguard your well-being and mental health.
Don't get swayed by sweet words, promises, and even love bombing. Know your boundaries and no matter what, stick with them.
4. Be assertive
A female sociopath will take advantage of you and the presented situation. To deal with this, be assertive. This may be hard, but you can practice doing it.
Don't be reluctant to stand up for yourself. Communicate your needs and boundaries clearly. You also need to be firm and direct.
There will be times when new tactics and schemes will be used, and it's up to you to know how to be mindful, alert, and assertive.
5. Seek professional help
A mental health expert, such as a psychologist or therapist, may give you support and advice on how to handle a sociopath partner and the issues that you have in your relationship.
They are also equipped with the tools to assist you in comprehending the actions and intentions of the person you are dealing with.
They can also aid you in overcoming any emotional or psychological effects that your relationship with the sociopath may have on you. Couples therapy is one thing that you can consider in this situation.
Always remember that looking after your personal health should come first and that getting expert help can be a crucial step in maintaining your safety and emotional well-being. This is one of the most important ways to deal with a female sociopath.
Some more important questions
Now that we have learned about female sociopaths, their behavior, and how one can deal when faced with any such person, it's time to answer some more questions that might be relevant in this direction.
Is a female sociopath different from a male sociopath?
While they are antisocial personalities, they have incredible social skills. This actually means that they have a sharp ability to learn social skills to fake being someone else.
They do this for their personal gains and purposes. They build relationships but for their own benefit; they have no feelings or exchange of feelings in them. They are more harmful than male psychopaths.
Female sociopaths are likely more sharp-minded. They are patient enough and can hunt for their prey longer. They are highly superficial and are naturally good at pretending. Telling lies and breaking promises is not a big deal for them.
They can betray their partners very easily. They can look into their eyes and tell lies. As clever species, they are masters in hiding their original or real personalities.
They do not show their original personality as they are very conservative towards the people around.
Talking about tactics and signs, male sociopaths are almost similar to female ones. But female sociopaths are believed to hunt for women as their victims. They can easily come up with ways to manipulate people.
They are so self-centered and egoistic that they even use filthy ways to get to their goals and personal benefits. They want to win every time, and for this, they will pay any cost.
How does sociopathy develop?
Sociopathy, also known as an antisocial personality disorder, has no known specific etiology. However, it is thought to be a combination of genetics, environmental factors, and neurological variables.
Several elements could lead to the emergence of sociopathy, including:
Genetics: Studies show that sociopathy may run in families and that the condition may have a hereditary basis.
According to studies, those who have sociopathy may have altered amygdalae (the region of the brain responsible for processing emotions) and prefrontal cortices, among other brain regions and functions (which are involved in decision-making and impulse control).
Childhood experiences or trauma: Events from a child's early years, such as abuse, abandonment, or exposure to violence, may raise the chance of sociopathy later in life.
Because these people could no longer control or escape the situation, their brains have been altered to show BPD signs, along with sociopathy.
Addiction to drugs and alcohol: Addiction to substances such as illegal drugs and alcohol may also increase the chance of sociopathy. It could be a big contributor, along with genetics, childhood experiences, brain structure and function, and environmental factors.
A child born to alcoholic or addict will most likely be raised in an environment that could lead to personality disorders.
Environmental variables: Environmental conditions may also increase the chances of developing sociopathy such as residing in a violent or underdeveloped neighborhood.
It's crucial to remember that sociopathy is a complicated condition and that each person will probably experience distinct triggers that lead to the development of the disorder.
To pinpoint the precise reasons for sociopathy in an individual, a thorough assessment by a mental health specialist is required.
Sociopathy can be dealt with!
Any person (male or female) who exhibits pathological and destructive behaviors found in all kinds of relationships is considered a sociopath.
It can happen at work, at recreation, with friends, with close partners, and with kids.
If not identified or treated, dysfunctional tendencies develop in childhood and get worse as people mature.
Because of their susceptibility to look for blame and causation elsewhere, sociopaths rarely recognize that they are the issue.
You can give your relationships with female sociopaths a better context and prevent the harm they can do if you are aware of some peculiarities in their personalities.
This way, you'll understand the behavior of a female sociopath, understand the causes, and know how to deal with her.
Share this article on
Want to have a happier, healthier marriage?
If you feel disconnected or frustrated about the state of your marriage but want to avoid separation and/or divorce, the marriage.com course meant for married couples is an excellent resource to help you overcome the most challenging aspects of being married.
More On This Topic
You May Also Like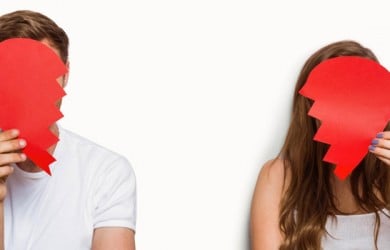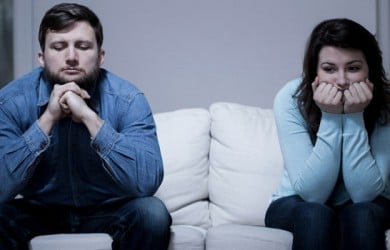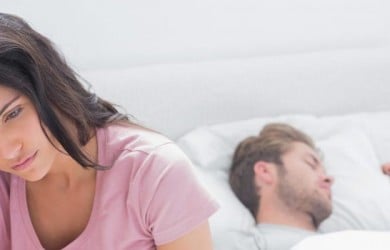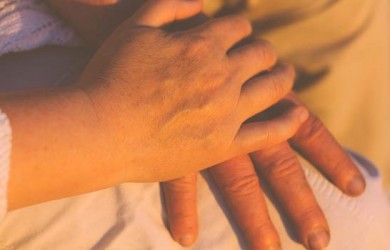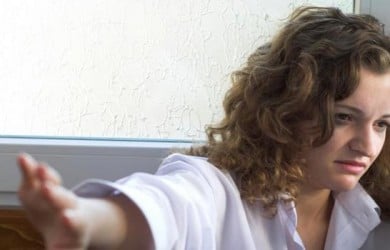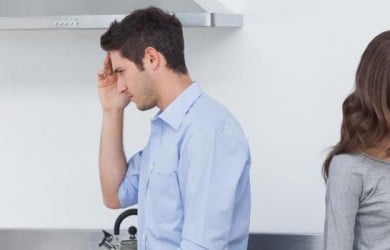 Popular Topics On Marriage Help