Wedding Mistakes: How to Avoid Them
He's popped the question and you've said YES! You know he is the one and you both are looking forward to a happy life together. You've bought all the bridal magazines, started pinning pictures to your Pinterest board, and bookmarking your favorite wedding-planning blogs. You have loads of ideas for how you want this special day to shape up, but right now you are on Information Overload and don't know how to prioritize all that needs to be done.
It's easy to go overboard when planning your wedding, ending up overtired and overspent when the big day arrives.
To avoid that, here is a list of wedding mistakes and how to avoid them:
1. Start with a framework upon which to build all your wedding decisions:
With your fiancé, discuss what kind of event you want. You want your wedding to reflect your personalities, so deciding on a type of wedding is an essential place to start. Do you want something formal and traditional? Trendy and cutting edge? Elegant or more down-to-earth? Are you more comfortable with a small-scale affair or are you thinking 200 guests? Take some time to envision a wedding that truly means something to both of you, and then move on to talking about what this is all going to cost.
2. Don't Go Broke: Set a budget from the start
Wedding costs can quickly skyrocket. To avoid this, sit down with your spouse-to-be and parents, if they are helping you foot the bill, and get realistic about what you want to spend. Have a good look at your bank account and figure out what you can spend. You don't want this event to put you into debt—that would be an unfortunate way to start your married life together—so make a list of what you both feel is important enough to spend the funds on and what you think you could do without. This is an important exercise as it will also show you how you work together as a team when talking through critical issues.
Once you've set a budget, stick with it. It's all too tempting to start ignoring the numbers because you've just seen something you know would make your wedding great. If it is out of your price range, walk away and find a better option. Or cut something else out of the budget so you can afford it. No one will know the difference, and you will stay solvent.
Recommended – Online Pre Marriage Course
3. Don't Mismanage Your Time: Set up a Wedding-Task timeline
Since you've already got your Excel program open to create your budget, set up another spreadsheet with a timeline outlining all the tasks that you need to accomplish between now and your wedding day. Refer to this every day; it will keep you on track and you won't miss important deadlines (think wedding dress fittings, or cake tastings). Seeing your "countdown to the Big Day" organized clearly will help you feel more in control and less overwhelmed.
4. Don't opt for fancy invitations
Think about a wedding you attended five years ago. Do you even remember the couple's wedding invitation? Unless it came delivered by a dove, and tissue-paper hearts sprung out of it when opened, you probably don't. Wedding invitations are one of those items that you can create nicely without spending a fortune. There are so many software programs available, why not design your own? Print on heavy card stock and you've just saved yourself a bundle that you can put towards something you really want (and that guests will remember), like a great band for your reception. And don't be tempted to issue digital invitations; a beautiful wedding invitation printed on quality paper is always a delight for guests to receive, and you'll have a keepsake for your wedding album that you couldn't get with an e-invite.
5. Don't offer an open bar
You want your wedding reception to be remembered as The Party of the Year. But if you have an open bar, it is likely that the guests will drink so much that they won't remember anything at all. Stay classy and open up with a signature cocktail, followed by red, white and rosé wines. It will keep the bar bill in check, and you don't run the risk of guests overdoing it and ruining your goodbye moment because they chose just then to get sick all on your maid-of-honor's dress.
6. Don't overload the days before the wedding
Guests are flying in from far away, everyone wants to see you, there are last minute dress fittings and the doorbell keeps ringing with yet another delivery. The final countdown to your Big Day seems to be a moving at lightning speed. To avoid feeling stressed, be sure to build in some down time each morning and afternoon. Just some time for you to slip away from the wedding obligations and take a breather. Run a warm bath, get your mani-pedi in a peaceful, quiet salon, and keep to your exercise and healthy eating routine—it will help you feel grounded. On the day of your wedding, make sure you carve out enough time for your makeup and hair to be done without feeling rushed. These are important moments, and you want to pad enough time into the schedule so that if your updo isn't working, or you need to switch out your lipstick color because the one you wanted just doesn't look right, these changes can be managed without provoking anxiety.
7. Let go of the idea of a Perfect Wedding
The days before your wedding will be hectic, even with planned downtime. Tensions can run high and you may find yourself snapping at loved ones. It is important to remember that things don't need to be perfect to be memorable. Even Lady Diana, when marrying Prince Charles, was so nervous that she mixed up his names when reciting her wedding vows, but it didn't make the ceremony any less perfect. Despite all your best intentions, some things will go awry—a bridesmaid who gained a little weight and has to have her dress let out at the last minute; the florist who delivered the wrong centerpieces for your tables; the Best Man whose speech is going on far too long. While these may appear to be disasters in the moment, these are the things that make your wedding real. Your guests are there to celebrate you two. As long as people are laughing, dancing and having a great time, you can be sure that even with the imperfections, your special day is perfectly perfect. Enjoy every moment of it!
Share this article on
Want to have a happier, healthier marriage?
If you feel disconnected or frustrated about the state of your marriage but want to avoid separation and/or divorce, the marriage.com course meant for married couples is an excellent resource to help you overcome the most challenging aspects of being married.
More On This Topic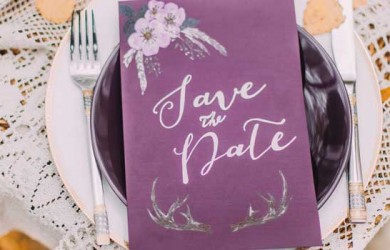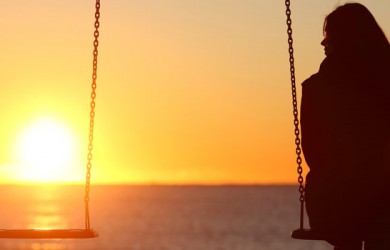 Recent Articles
You May Also Like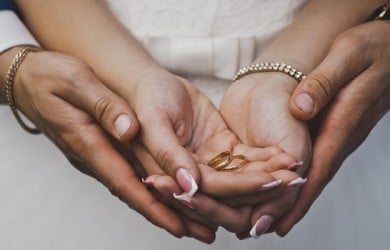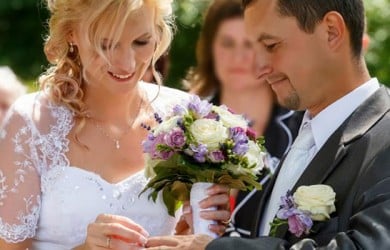 Popular Topics On Getting Married