10 Master Tips for Choosing the Perfect Ring Bearer Outfit
When it comes to your big day, you want every detail to be just perfect, right? From the flowers to the cake and everything in between, it all needs to be on point. And that includes the adorable little one who'll play a big role in your wedding – the ring bearer.
Now, you might be wondering, "What is a ring bearer, and what does the ring bearer do?" Don't worry; we've got you covered. In this article, we'll walk you through essential tips for selecting the ideal wedding ring bearer. Let's dive in!
What is the role of a ring bearer?
In case you don't know the ring bearer meaning already, note that the role of a ring bearer wedding is both sweet and symbolic.
The ring bearer for weddings carries the wedding rings down the aisle on a decorative pillow or in a small box, states Diamonds Factory. This adorable task symbolizes the promise of love and commitment that the couple is making.
While ring bearer for weddings doesn't have a complex role, their presence adds a touch of innocence and charm to the ceremony. It's a simple yet meaningful duty that highlights the significance of the wedding rings in the couple's journey together.
What factors should you consider when choosing a ring bearer outfit?
When it comes to choosing the perfect ring bearers wedding outfit, there are various styles to consider. Traditional choices often include miniature tuxedos or suits, which bring an air of sophistication to the little one's look. Consider a smart-casual ensemble for a more relaxed affair for that charming vintage vibe.
And let's remember adorable themed outfits, like sailor suits or even superhero capes, which can add a playful twist to the occasion. With various styles and colors available, you can tailor the outfit to match your wedding's theme and ambiance.
Thinking outside the box? Non-traditional wedding ring bearer outfits offer a unique touch to your wedding. Opt for a personalized approach with outfits inspired by the natural elements, like a rustic linen shirt paired with comfortable shorts or breeches. Bohemian weddings require a flower crown and a relaxed, flowy ensemble.
Alternatively, consider a culturally-inspired attire that reflects your heritage or a themed costume that aligns with the overall wedding theme. These non-traditional options infuse personality and creativity into the ring bearer's look, making for a memorable and distinctive moment in your ceremony.
When selecting a ring bearer outfit, it's essential to consider your wedding theme. Whether you go traditional or the other, the key is to ensure that the wedding ring bearer feels comfortable in their outfit, as they play a special role in your wedding day.
10 tips for choosing a ring bearer outfit
Selecting the perfect ring bearers wedding outfit is a delightful task that adds charm to your wedding. Here are tips to guide you in making the right choice:
1. Match the wedding theme
Align the outfit with your wedding's theme and color palette. Whether it's classic, vintage, rustic, or themed, the ring bearer's attire should complement the overall aesthetic.
2. Consider comfort
Kids have a shorter attention span, so their comfort is crucial. Scratchy materials or overly tight clothing can lead to fussiness and distraction during the ceremony. Look for soft, breathable fabrics that allow for movement.
3. Seasonal suitability
Dressing your ring bearer appropriately for the season is essential. Lighter fabrics like cotton or linen are ideal for warm-weather weddings, while heavier materials like wool or velvet provide warmth during colder seasons.
4. Coordinate with the groom
Coordinating the ring bearer's outfit with the groom's attire creates a polished and cohesive look. This can be achieved by matching colors, selecting similar tie or bowtie styles, or even sharing specific accessories like cufflinks or pocket squares.
Jen Siomacco, co-owner and Creative Director for Catalyst Wedding Co., shares why weddings should matter to us and we should care about them:
5. Accessorize thoughtfully
Accessories can add personality and charm to the ring bearer's outfit. Consider adorable bow ties, suspenders, belts, or hats that complement the overall look and add a playful touch.
6. Fit and alterations
Kids grow rapidly, so timing is crucial when buying an outfit. Purchase the attire closer to the wedding date to ensure the best fit. Remember to consider alterations if needed to achieve a tailored look.
7. Child-friendly fabrics
Children can be messy, and accidents are not uncommon. Choose fabrics that are stain-resistant and easy to clean. Avoid delicate materials that may be challenging to maintain.
8. Shoes that fit
Ill-fitting shoes can lead to discomfort and tears. Ensure the ring bearer's shoes are the correct size and that they've been broken in before the big day to prevent blisters or discomfort.
9. Test the outfit
Have the ring bearer try on the entire outfit before the wedding day. This allows you to address any fit issues, make necessary alterations, and ensure the child feels comfortable and confident.
10. Involve the ring bearer
If your ring bearer is old enough, involve them in the outfit selection process. Let them choose between a couple of pre-approved options to make them feel excited and invested in their role.
By following these tips, you can ensure that your ring bearer looks adorable and feels comfortable and confident, contributing to a smooth and memorable wedding ceremony.
Commonly asked questions
Let's dive into some common queries about ring bearers in weddings. We've gathered the most frequently asked questions to give you the necessary insights.
What if the ring bearer is a girl?
If the ring bearer is a girl, it opens up even more creative possibilities for her outfit. You can still follow many of the same guidelines, like considering the wedding theme, comfort, and season-appropriate clothing.
However, you can choose a cute dress or skirt ensemble with a floral crown or a small bouquet instead of the traditional pillow or box. The key is maintaining a cohesive look with the rest of the wedding party while letting her express her unique style and personality.
What if the ring bearer is older than 10 years old?
If your ring bearer is older than 10 years old, it can leave you thinking, "What does the ring bearer wear?" You can adapt their outfit to suit their age and comfort. Consider a more mature attire, like a junior bridesmaid or groomsman outfit, aligning with the wedding's theme and colors.
Opt for age-appropriate accessories and attire styles, such as a tie or dressy shoes. Encourage their input in the outfit selection process to make them feel engaged and confident in their role as responsible ring bearers in weddings.
What if the ring bearer has special needs?
When your ring bearer has special needs, it's crucial to prioritize their comfort and individual requirements. Choose an outfit that accommodates any sensory sensitivities or mobility challenges they may have.
Consider adaptive clothing options, like Velcro closures or tagless garments. Ensure that accessories like ties or shoes are comfortable and easy to manage. Communicate openly with the child and their caregivers to understand their unique needs and preferences, ensuring a positive and inclusive experience on your wedding day.
What if the wedding is outdoors?
Select an outfit that aligns with the natural setting for an outdoor wedding. Opt for breathable fabrics like cotton or linen to keep the ring bearer comfortable in potentially warmer weather. Consider earthy tones or pastel colors that harmonize with the outdoor environment.
Choose footwear suitable for the terrain, like comfortable sandals or closed-toe shoes. And remember to provide any necessary protection from the elements, like a light jacket or sunhat, to ensure the ring bearer stays comfortable throughout the celebration.
What if the wedding is in a different season?
If your wedding is in a different season, adapt the ring bearer's outfit accordingly. In colder seasons, opt for warmer fabrics like wool or velvet and consider adding layers like a cardigan or coat. Choose lightweight and breathable materials such as linen or seersucker for summer weddings.
Remember to adjust the color palette to suit the season, with richer hues for fall and pastels or bright shades for spring and summer, creating a coordinated look that suits the climate and ambiance.
The right outfit for the right impression
Choosing the perfect ring bearer outfit is a delightful part of wedding planning. Remembering these tips, you can ensure your ring bearer looks and feels fantastic on your special day. Whether your ring bearer is a girl, an older child, or has special needs, there are options to suit every situation.
If your wedding is outdoors or in a different season, adapt the outfit to the environment. With thoughtful consideration and a touch of creativity, your ring bearer will add an extra dose of charm to your wedding, making it a day to remember for all the right reasons.
Share this article on
Want to have a happier, healthier marriage?
If you feel disconnected or frustrated about the state of your marriage but want to avoid separation and/or divorce, the marriage.com course meant for married couples is an excellent resource to help you overcome the most challenging aspects of being married.
You May Also Like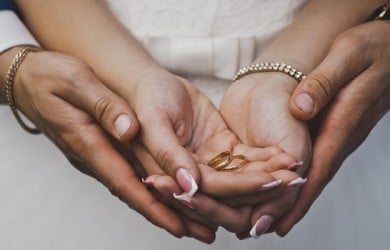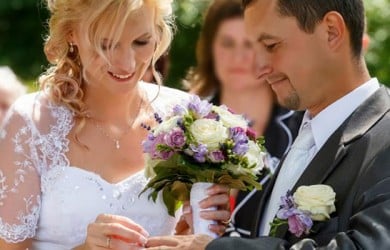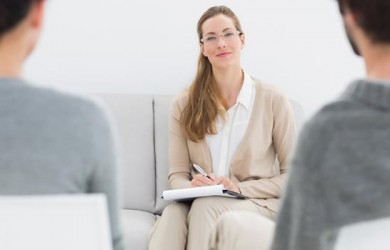 Popular Topics On Getting Married