15 Wedding Superstitions Explained, You Need to Know
Are you and your partner one of the lucky couples who are getting married soon? You're probably very excited about being able to finally exchange vows and tie the knot with your other half. While preparing for your special day, you may have heard a couple of wedding superstitions here and there.
While superstitions are just myths, and most of them have been debunked, most people still practice a few wedding superstitions and traditions for various reasons.
15 wedding superstitions explained you need to know
If you are interested in knowing more about superstitions, read on, and you might find this post helpful.
1. Wedding on a weekday over a Saturday
Saturdays have been a popular day for wedding ceremonies for many decades. This day is the most convenient day to have your wedding as most of your friends, and loved ones are free during this day.
On a Saturday, most of your guests can attend on your special day without compromising work, school, and other personal matters. Thus, it seems like the perfect day to pick for your wedding day.
However, there has been a massive belief that getting married on a Saturday is not a good idea. This is because of the Celtic poem, "Monday for abundance, Tuesday for wellness, Wednesday is the greatest day of all, Thursday for the losses, Friday for wedding crosses, and Saturday for no luck at all."
2. Brides wearing something borrowed
Over the years, women who are about to get married are bound to wear something borrowed for many reasons. Some choose to borrow a wedding dress, shoes, or accessories because it is cheaper and much more convenient.
Wearing something borrowed is commonplace at many weddings because it is a more cost-efficient option. Since you are only going to wear these things for one day, investing in a brand new one seems too lavish, especially on a wedding dress.
But wearing something borrowed is believed to bring good luck. It says that brides should borrow something from a happily married woman as it is believed that you will also experience the same happy marriage.
3. Avoid wearing a pearl on your wedding day
Pearls are undoubtedly the most beautiful jewels any woman can wear on special occasions such as weddings. They are pristine, simple, yet very stunning to look at.
Pear accessories go very well with a white wedding dress. They make an excellent centerpiece for a bride's outfit on her special day.
However, if you are into superstition, you must avoid wearing jewelry with pearls on your wedding day. According to various cultural wedding superstitions and beliefs, pearls mirror the appearance of tears and depict the image of suffering and sadness.
So if you're wondering, "are pearls bad luck for a wedding?" it may or may not be accurate, but it's still a safer choice to avoid having them on the big day.
Related Reading: 

12 Crucial Tips To Find The Wedding Dress Of Your Dreams 
4. The superstition of wearing a veil
The bride's wedding veil is definitely one of the main focal points of her whole outfit on a special day. Many brides take their time in choosing the most beautiful wedding veil to wear with their dresses.
Wedding veils come in various cuts, designs, and details. Some brides prefer to have it long, while others prefer to have it at mid-length. Despite all these varieties, wedding veils are worn for one purpose: to cover the bride's face as she walks down the aisle toward the altar.
Based on popular wedding and marriage superstitions, a veil is used to cover the bride's face from evil spirits who might be jealous of her happiness.
5. Crying on the wedding day
Getting a little emotional on your wedding day is fine, and you should not feel ashamed of it. Most couples, including their family members and the people close to them, might shed a tear at some point on such a special day.
If you know you will be a little tearful at your wedding, don't forget to tell your bridesmaid to bring some tissues as you might need one later.
While it is common for brides to cry at their wedding, it also holds many superstitious meanings according to some cultural beliefs. When a bride cries during her wedding, they say those tears will be replaced with long-term happiness.
Related Reading:

  

Tips to Make Your Wedding Day Special
6. Finding a spider on your wedding dress
If you are not a fan of spiders and they scare you big time, then the next superstition may not be for you. However, it's pretty understandable since most people would be scared of them too.
Seeing a spider on your wedding dress is not a favorable scenario if you are already feeling nervous and anxious in the hours leading to your wedding ceremony.
However, according to superstitious English tradition, having a spider on your dress is a good omen. So, if you see one on the big day, compose yourself and think of the good luck it will bring.
7. Rain on the wedding day
Rain on your wedding day is not exactly ideal weather on your special day, especially when you choose to have an outdoor or garden-set wedding ceremony.
Couples always hope for a sunny day during their most awaited day. Fine weather means a happier and hassle-free celebration as you don't want your venue, yourself, and your guests to suffer from stormy weather.
However, if you've not heard of it, there is a thing called "rain on wedding day superstition." As inconvenient as it seems, having rain on your wedding day is believed to be a good sign. Many cultural beliefs associate rain with luck, cleansing, and fertility.
 

Related Reading:

 Preventing the Oops Moments That Might Spoil Your Big Day!
8. Receiving knives as a wedding gift
On your wedding day, you will receive a handful of gifts from your guests, especially from the people close to you, like your family, friends, and relatives. Receiving and opening gifts is undeniably among the most exciting parts of the post-wedding for many couples.
Among the most common gifts, newlyweds often receive homeware which can be very useful when they move into their new home. These homeware gifts can often include a set of knives.
If you are superstitious, encourage your guests not to give you knives as a wedding gift. According to an ancient legend, knives symbolize breaking or cutting a relationship.
9. The couple sees each other before the ceremony
On the days leading up to your wedding date, you and your future spouse have probably seen each other often. It would help if you worked closely with your wedding planner to organize your wedding ceremony and venues.
Some couples also spend some time away celebrating their last few days as boyfriends and girlfriends. Some couples still see each other the day before their wedding.
If you are into superstition, you would know that seeing each other before the ceremony is not advisable. It is believed that if you see each other the day before, one of you might change your mind about getting married
Related Reading: 

5 Best Places for Arranging Your Wedding Celebrations in 2022
10. Yellow Roses are a symbol of jealousy
Roses are among the most common floral decorations during weddings. They are undoubtedly stunning, and they offer a lovely fragrance.
Most weddings have light-colored roses such as white or yellow. These colors look modest, and their less vibrant tones prevent them from clashing with the rest of the décor.
However, yellow roses are believed to bring the wedding lousy luck. In the Victorian era, yellow roses signify infidelity, relationship breakups, and jealousy.
11. Receiving a clock as a wedding gift is bad luck
Homeware is among the most common gifts couples receive at their wedding, and clocks are some of the more common homeware gifts.
A clock makes an excellent centerpiece for the various parts of your home, such as the living room, bedroom, or kitchen. Thus, a clock is an effortless and safe gift for many wedding guests to give to newlyweds.
However, if you ask what wedding gift is bad luck for Chinese culture, the straightforward answer would be a clock. For them, a clock represents death, and giving one to someone is a way of telling them that you are waiting for their demise.
12. The groom should carry the bride
You may have seen weddings in movies or in real life, the groom carrying their bride after their wedding.
If you have been longing to tie the knot with your special someone, you have probably pictured exchanging your vows and being swept off your feet as you exit the church.
According to old Medieval Europe wedding superstitions, the groom should carry his bride at some point after their wedding. This is because the soles of a woman's feet are highly vulnerable to wicked spirits.
Related Reading: 

7 Pre Marriage Preparation Tips for the Grooms
13. Using your married name before your wedding day is bad luck
For most women, changing their last name to their partner's is one of the best things about getting married.
Some women use their future husbands' names even before getting married. This is mostly out of excitement, and there's nothing wrong about it if we're not talking legally.
However, some people who are big on superstition believe that using your married name before getting married may prevent the wedding from happening.
14. Candied almonds bring good luck
Weddings are where you taste some of the best-tasting food and beverages. You also get to have a cheeky bite of irresistible sweets and treats.
In many Greek, Middle Eastern, and Italian weddings, candied almonds are one of the most common sweets served during weddings. They are delicious and make great nibbles, along with other sweet treats.
Moreover, candied almonds are believed to bring good luck on the wedding day as they are used to wish couples happiness , health, fertility, longevity, and wealth.
15. Dropping the ring during your wedding is not a good sign
A wedding is definitely one of the most exciting yet nerve-wracking ordeals you can experience. For this reason, you may experience a few minor accidents during this day, such as dropping your ring.
While it is common and happens to many couples, dropping a ring is not a great sign based on wedding superstitions and traditions.
This superstition is quite scary, but it is believed (although easily disproved) that anyone who drops a ring will die next, regardless of whether it's the bride, the groom, the best man, etc.
Which month is unlucky for getting married?
While Saturday is believed to be the unlucky day to have a wedding, the month of July, on the other hand, is the unlucky month for getting married according to superstition. This is based on an old rhyme that pictures June as the best month for weddings and July as the worst.
If you already have a date picked in the month of July, go for it, as this is only a superstitious belief. However, if you believe in superstition, you should skip July and maybe pick June or another month.
Good luck, bearers to have on your wedding day
If you believe in luck and want the best day at your wedding, these good luck wedding charms could be the key.
Sugar Cubes: According to Greek culture, the bride has to carry a sugar cube for a happy and sweet marriage.

Horseshoes: The bride carrying a horseshoe is an old wedding superstition that many still practice today. This is believed to bring good luck in the couple's everyday life.

Garters: Even these days, garters are used in wedding games. Based on wedding and marriage superstitions, a garter symbolizes good luck.
Takeaway
Whether you believe in superstition or not, getting to know the different wedding superstitions and traditions is unarguably interesting.
However, remember that communication and acceptance of each other's shortcomings is the key to a healthy and happy married life. Thus, even if you've practiced a long list of wedding superstitions, those will not help if you don't work on keeping your relationship blissful and strong.
Share this article on
Planning to get married?
Just engaged or contemplating marriage? Discover how to transition smoothly into the next phase of your relationship with Marriage.com's Pre-Marriage Course. Begin your incredible journey with this guide designed by experts and lay a strong foundation for your path of togetherness - forever!
Learn More On This Topic
You May Also Like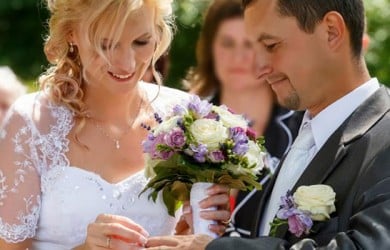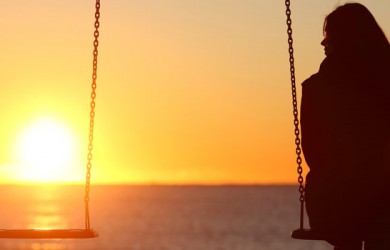 Popular Topics On Getting Married