Honeymoon Fund Box: Everything You Need to Know
Most couples dream of having the best honeymoon to wrap up their wedding. However, not all of them have the financial capacity to fund this wish.
One of the ways to make your dream honeymoon a reality is by using the honeymoon fund box. In this article, we will learn what a honeymoon fund box is and how you and your partner can use it to your advantage.
What is a honeymoon fund box?
A honeymoon fund box is a collection box that new couples use to receive donations from guests for their honeymoon. Usually, this box is placed at the wedding reception, where guests can contribute in cash or other gifts.
A honeymoon fund box can also be a website where people state their commitment to making the couple happy by donating to their honeymoon.
How does a honeymoon fund work?
Recently, a honeymoon fund box has been a necessary inclusion in the wedding plans of couples who want to go on their dream honeymoon trip. Here are some ways how a honeymoon fund money box works
1. Create a personalized DIY honeymoon fund box
When creating your rustic honeymoon fund box, ensure it is personalized to your needs. One of the mistakes that newlyweds make is using a generic honeymoon fund box that barely works for them.
Remember that using a personalized honeymoon fund box increases the chances of getting more sponsorship from your guests and adding to your marital bliss.
Check out this study by Mercedes Gomez Lopez and other authors on Well-Being and Romantic Relationships.
Related Reading: 

How Long Does The Honeymoon Phase Last After Marriage
2. Reach out to trusted people
After creating your personalized honeymoon fund box, The next step is to reach out to trusted people like your friends, family members, and acquaintances to donate to your honeymoon fund box for wedding.
3. Share details of your honeymoon plans
If you need some specifics during the honeymoon, it might help to include them in your honeymoon fund box. Sometimes, people might want to support your honeymoon plans by settling particular needs. For instance, you can include your honeymoon destination, travel items, etc.
Watch this thoughtful and precise video on how to plan a wedding:

What do you write in a honeymoon fund?
One of the things that couples struggle with is knowing what to write regarding honeymoon fund box ideas. Knowing the right things to write to communicate your wants politely is important.
When writing your DIY honeymoon fund, ensure it sounds personal, genuine, and specific.
Here are some examples of what to write in a honeymoon fund
Having you at our wedding is one of the best presents we can ever have. However, if you'd like to give us a gift, we appreciate your contributions towards our honeymoon fund. You would like to visit the Maldives. Here's a link to our honeymoon registry. (Attach link)

We want you to share our special moments with us. After the wedding ceremony, we're planning a trip to Bora Bora. We would be grateful if you could help us get there by contributing to our honeymoon fund.

As we look forward to starting a new life together, we would love to create memorable experiences during our honeymoon. You can help us achieve this dream by donating to our Seychelles trip. Here is our honeymoon registry link to send in your contributions (include link)

Thank you for being a part of our happy day. If you'd like to give us a gift, you can contribute towards our dream honeymoon destination. Here is our honeymoon registry link that details what will be needed during this dream trip.

Dear Friends, as we come together to celebrate our joyful day, your support will go a long way. We would appreciate it if you contribute to our honeymoon fund. Your generosity will go a long way in helping us create beautiful memories that will help us kickstart this lifelong journey. Thank you for celebrating with us in this special way. You can send in your donations through this registry link.
Related Reading: 

10 Things to Discuss Before the Honeymoon
Is it okay to have your honeymoon funded?
When planning your honeymoon trip, having your honeymoon funded makes it easier for you to cut down on traveling expenses.
If you have trusted loved ones who want to make your day special, you can find ways to politely express your request to fund your honeymoon destination.
When creating your honeymoon fund, make sure you include all the details to make it less complicated for your guests when they want to donate to your cause.
Treat this process as crucial to your marital satisfaction so that your guests can realize that too through your efforts. After all, a fulfilling honeymoon is part of the initial marital bliss a couple wishes for.
On that note, here's a study by Hannah C Williamson and Justin A Lavner explaining the different trajectories of marital satisfaction among newlyweds.
What is another name for a honeymoon fund?
The honeymoon fund is also known as the honey fund. When you set up a honey fund, you're asking your loved ones and guests to contribute to funding your honeymoon as part of their wedding gifts to you.
Making it easier and merrier for everyone
If you've been previously out of ideas on how to set up your honeymoon fund box, this article has given you an idea of where to start.
You can use some of the honeymoon fun box ideas in this piece to curate your content. If you're about to get married and need help starting your union on the right foot, consider going for premarital counseling.
On an ending note, try reading this study by Scott Braithwaite and Julianne Holt-Lunstad to learn the connection between Romantic Relationships and Mental Health.
Share this article on
Want to have a happier, healthier marriage?
If you feel disconnected or frustrated about the state of your marriage but want to avoid separation and/or divorce, the marriage.com course meant for married couples is an excellent resource to help you overcome the most challenging aspects of being married.
You May Also Like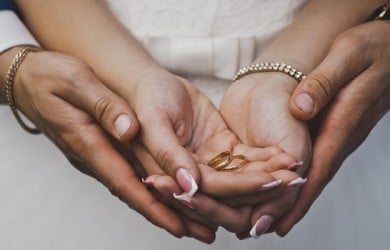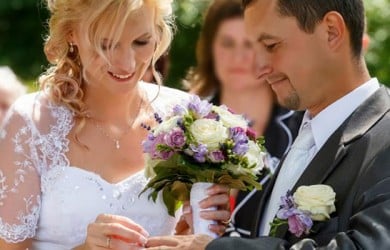 Popular Topics On Getting Married