10 Things to Discuss Before the Honeymoon
Are you getting ready for your wedding and wondering about the things to discuss before the honeymoon? What are these topics, and are they important? Keep reading to find out.
A honeymoon is one of the first milestones a couple will achieve. It starts your living together as a couple and sets the foundation for the rest of your life. Importantly, the honeymoon is your opportunity to relax and enjoy newlywed life with just.
Typically, the media paints a honeymoon as the lovey-dovey event where you spend your time together loving and showing each other love. However, in real life, it's a bit different.
While you will still be excited about each other, there are certain facts no one tells you, just like people don't say that marriage isn't all that perfect. Some of these are things to discuss before the honeymoon.
To help you, we have compiled everything about honeymoon planning and honeymoon questions in this article.
What is a honeymoon, and why is it important?
Before you go into things to discuss before the honeymoon, it might help to understand what a honeymoon is and the things to do on your honeymoon.
The honeymoon is a holiday spent together by newly married couples immediately after their wedding to celebrate their marriage.
While thinking about things to discuss before the honeymoon, couples focus on places and locations considered romantic. For example, Paris, Maldives, and Greece are common places couples pick to spend their honeymoon.
Similarly, a honeymoon may be referred to as a stage where the spouses are still loved, often at the initial relationship stage. Regardless of the different honeymoon definitions, it is a moment of celebration and excitement in a couple's lives.
Why exactly is the honeymoon phase important?
The honeymoon is important because it begins a married couple's relationship. It is the moment when couples have fun and excitement. There are usually no fights or reasons to get mad at each other. The love hormones (dopamine) are high, and you see nobody but your partner.
So what do you do on a honeymoon? It's easy. Suppose you want this phase to last or linger in your memory. In that case, the things to do on your honeymoon include creating memories together.
For example, you can take several pictures together, play games, ask each other honeymoon questions, or talk about how you want to plan your married life. In addition, you can indulge in cravings, eat exotic meals together, relax as much as possible and make love as many times as possible.
5 things you should know before your honeymoon
Some couples plan their honeymoon before the wedding. That's because they consider it as important.
Before you seek how to plan a honeymoon, there are some things you need to know before your honeymoon. That will help in understanding the things to discuss before the honeymoon. So what are these honeymoon things?
1. Make your honeymoon easy
One of the first steps to enjoying your honeymoon trip is to make the process seamless. To begin with, choose a location that is accessible. If it is outside your country, do thorough research on the country and how friendly it is to foreigners.
Plan your flight to ensure there are no inconveniencing layovers. Also, it would help if you considered an all-exclusive resort to get everything in one location.
Related Reading: 

What Is Honeymoon? And Why Is It Important
2. Pack your bag before the wedding
You may think you have planned everything concerning your wedding celebration, but you will realize something will need your attention. Eventually, when you finish your wedding, all you want is to relax. This will delay you if you have yet to pack your honeymoon bag.
3. Don't put pressure on yourself
Usually, people feel like the honeymoon stage should be the best vacation of their lives. They deem that it should be the best time to spend with your partner.
You might pressurize yourself to ensure that every detail is perfect, with no mistakes or mess up. After all, the honeymoon might seem like the beginning that sets the tone for the rest of your marriage.
However, this line of thought only puts pressure on you and your partner. Have a plan, and focus on the necessary things. Try to make up your mind to enjoy the moment, and don't let anything disturb it.
4. Feel the way you want
People expect you to feel a certain way under certain circumstances, but this doesn't seem right. Feel the way you want on your honeymoon without pressuring yourself to love up. Just focus on your partner, things to do on your honeymoon, and the location you choose.
5. Disagreement
It may surprise you, but you and your partner might fight on your honeymoon. Yes! You may disagree with your hotel choice or even argue at the airport. Whatever dispute you have, see it as a sign of a healthy relationship. The best couples also fight, maybe even on their wedding day.
10 things to discuss before the honeymoon
The discussion is still ongoing now that you know certain things about your honeymoon. Every couple should be on the same page when going through things to discuss before the honeymoon.
Notably, there are important things to discuss before the honeymoon. What are they? Check the following list for answers:
1. Your sexual orientation
One of the most crucial things to discuss before the honeymoon is your sexual beliefs. Sex is the core of every thriving and healthy relationship. It brings couples closer and creates stronger bonds. Some of the honeymoon questions to ask about sex include:
What are your sexual beliefs? What do you regard as sexual satisfaction? Do you discuss family? What have you learned about sex growing up? Do you have any fear around sex? Addressing any concerns or expectations before your honeymoon will help your relationship.
2. Premarital sexual activities
One of the problems couples face in the bedroom is the inability to meet up with some expectations. It often happens when partners have had different sexual partners in the past. To eliminate this problem, ask your partner what their previous sexual experience was.
Indeed, it is uncomfortable to open up about your past. However, it helps you build a solid foundation of honesty, trust and transparency, and trust. When you keep it a secret, it may come back in the future to wreak havoc on your relationship.
3. Honeymoon expectations
Take advantage of this topic if you have been planning your honeymoon for a long time. You and your partner will have some expectations no matter how much you try to act normal. Therefore, talking about it in the open will ease some tension. Some of the questions to ask include the following:
What do you expect on our honeymoon night?

How do you imagine the first sex after the wedding?
Expectations are often different, so discussing them before your marriage begins will help you iron out any differences.
If it's too much to discuss, write your expectations and share them on paper. Then, decide on a time to discuss them.
Related Reading: 

Honeymoon Sex: 8 Smashing Tips To Satisfying Newlywed Sex
4. Menstrual cycle
Menstruation is part of every woman. However, the menstrual cycle affects the performance of some women. It's vital to discuss this with your partner if you care about them. Ask when your partner normally has their monthly flow.
What symptoms do they experience before and during the period? Do these symptoms affect them emotionally, physically, and psychologically? How do you plan the honeymoon so it doesn't coincide with your partner's date? If it does, what do you do? By answering these questions, you know what to expect.
5. Birth control
Some of the honeymoon questions to ask about birth control include your thoughts and feelings on birth control.
Do you feel comfortable using them? Have you used birth control before?
If yes, how did they make you feel? Discussing your opinion about birth control and whether you plan to use it must be addressed before the honeymoon.
6. Children
Children are lovely and great for most marriages. Many cultures expect that couples will have children within the first few years of their marriage. If you want the best honeymoon and marriage, don't make assumptions about this topic.
Ask your partner what they think about having children. Do they prefer them early or later in your marriage? If you both want kids, how many do you want? How do you plan to raise them?
Related Reading: 

7 Family Relationship Advice to Connect With Your Children
7. Social media exposure
Whether you believe it or not, social media has permeated every part of our society. Therefore, discussing it before you start your honeymoon planning is best. Ask your partner how comfortable they are about honeymoon social media posts.
Some people like to post about everything that happens when they go on a honeymoon, while others would like to keep things more private. Consult your partner and reach a common consensus that works for both of you.
To learn more about the effect of social media on relationships, watch this video:
8. Boundaries
One of the most neglected things to discuss before the honeymoon is boundaries. Boundaries in a relationship help you highlight what you are comfortable with and what not. You may be a couple, but you are still independent individuals without your right.
Therefore, ask each other if you have some things you wouldn't want your partner to do. For example, you may have intimate boundaries where you draw the line.
9. Allergies
On your honeymoon, it will be you and your partner. Since you will indulge your cravings and try different foods, discussing allergies and how to solve them is best. That way, you can minimize any health issues before returning to your house.
10. Things you love about each other
Wrap up your discussion by highlighting things you love about each other. This is a form of assurance and reminder of why you are together. You may also discuss each other's strengths and weaknesses and make plans to work around them in the future.
Related Reading: 

30 Romantic Ways To Express Your Love Through Words & Actions
Conclusion
A honeymoon sets the tone of your marriage. It is an exciting and fantastic moment for couples. If you want an amazing memory, discussing some things before your honeymoon is best.
This action helps prepare you better and manage any expectations you might have built up. If you need more advice, you may consider counseling before marriage.
Share this article on
Planning to get married?
Just engaged or contemplating marriage? Discover how to transition smoothly into the next phase of your relationship with Marriage.com's Pre-Marriage Course. Begin your incredible journey with this guide designed by experts and lay a strong foundation for your path of togetherness - forever!
Learn More On This Topic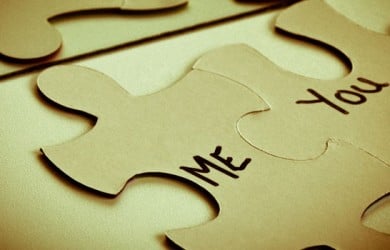 You May Also Like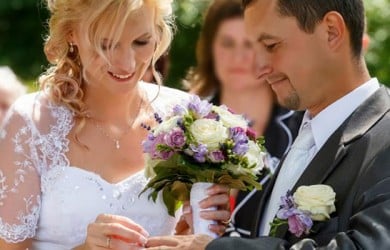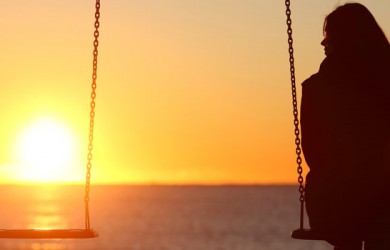 Popular Topics On Getting Married