What Is Elopement Wedding and Why You Should Consider It
You can consider having an elopement wedding if you can't imagine having a traditional wedding. This kind of wedding has gained more and more popularity. Many couples choose this since they have more freedom on how they want to celebrate their love and union.
If you want to learn more about wedding elopement and the reasons why it has become a trend, you're in the right place.
What is an elopement wedding: 3 characteristics
The question we need to answer first is, what is an elopement wedding? It refers to getting married and celebrating your union with yourselves or a few guests in a minimal and less formal way.
No proper venue is needed to have an elopement wedding
One of the best benefits of an elopement is that you have more freedom to choose where you'll have your elopement ceremony. So, you can opt to have your wedding at a park, house, beach, mountain, or building.
An elopement gives you the chance to have your wedding at any destination that's within your budget. Since not a lot of setup is needed, you can be as creative as you want in your venue.
You don't need to invite a lot of guests
Some elope wedding ceremonies only have the family or friends of the couple. An elopement celebration has the couple, the marriage officiant, and the photographer most of the time.
This kind of wedding doesn't restrict you from inviting more people. But, in general, the number of guests is fewer compared to a traditional wedding, so you won't be needing a seating plan.
Elopement style wedding is affordable
An elopement wedding is ideal for couples who are on a budget or prefer to spend their money on other things such as their house.
You get full control over what happens on that day, so you can either plan your wedding in advance or at the last minute. The point of this kind of wedding is to remove the social and financial strains of getting married.
Intimate Wedding vs. Elopement: What's the difference?
An intimate and elopement wedding have similarities. But there are some differences that can help couples determine what kind of wedding is best for them.
An elopement wedding can take place in different venues such as a skyscraper or the countryside. Being able to pick whatever venue you want gives the ceremony a special touch. You can even have your wedding at a place you've never been before.
For an intimate wedding, on the other hand, you'll have to have more considerations in the details such as the catering and seat plan for a few people.
If you want an intimate wedding, it's best to look for a venue that specializes in this kind of wedding so that you won't make the mistake of booking a large venue for a small group of people.
Related Reading: 

Wedding Venue Tips – How To Pick The Right Venue
One of the reasons why elopement weddings are chosen by more and more couples is because it focuses on them. Since the ceremony is all about you and your partner, you don't need to worry about a lot of guests.
For intimate weddings, there are slightly more guests than for elopement weddings. But, they aren't as stressful, so you can still be specific with the location, catering, and other wedding technicalities.
One of the significant differences between an intimate and an elopement wedding is the expenses. Since the ceremony can happen with just the couple, officiant, and witness, it's more budget-friendly. Couples can also save more money because they have more options on when and where to hold their wedding.
Related Reading: 

5 Simple Tips on How to Plan a Cheap Wedding
10 reasons why do people elope?
An elopement wedding can be a life-changing decision for couples. If you're still confused about whether to have an elopement wedding or not, here are some reasons why people opt to have an elopement wedding.
1. It gives you more flexibility on your budget
Do you know how much you need to spend to have a wedding? A traditional wedding can cost you $19,000. You have to consider that there are fewer guests for this estimated amount. However, an elopement wedding makes it possible to spend within your budget.
You can cut down a lot on your wedding expenses if you have no guests or only a very few guests. But there's still a chance that you'll spend as much or more if you choose to have an elopement wedding than a traditional wedding. So, why choose to have this kind of wedding if you're likely to spend more?
That's because the elopement planning and expenses will focus more on you. For instance, you can spend the money you saved for your honeymoon. You'll have the chance to go to the honeymoon destination you've always wanted. This is one of the very good reasons why people choose to elope.
Related Reading: 

15 Tips for Getting Married on a Budget
2. You have more freedom
Having more freedom to decide is the best reason why you should consider an elopement wedding. You have the call on where and how you want to have your wedding.
This is also the reason why many couples are enticed to hold this kind of wedding. They don't have to conform to the traditions that they won't want on their big day.
3. It's personal and intimate
Couples want to make every moment of their wedding meaningful. It's normal to wish for a more intimate wedding since your relationship is taken to a whole new level. The intimacy this wedding gives makes your union a more profound experience.
4. You'll be hitting two birds with one stone
Picking a venue for your wedding is a great way to plan your honeymoon since you can have it in one location. You won't only save time but money as well. That's because you are already in your dream destination.
5. You can make a one-of-a-kind experience with your partner
An elopement wedding is so unique that you'll remember it in your lifetime. Unlike traditional weddings, it allows you to be spontaneous. You don't need to follow strict schedules in order not to make your wedding disastrous.
You're in charge of what will happen, so it's an event that will be with you for the rest of your lives.
6. You can have more beautiful memories
Did you ever feel jealous when you saw a photo of a newlywed couple in a forest during sunset? You thought that it was magical and wished you could have the same experience as them.
An elopement wedding can offer you a lot of very beautiful memories. That's because you're not restricted on where you'll have your ceremony. It doesn't matter if you get married in a forest, coastline, desert, mountain, or lakeside. You can make your wedding unforgettable.
7. You won't have any religious or cultural problems
A wedding is wonderful because it's a union of two people who are very in love and made a life-long decision to be together for the rest of their lives. This is romantic and fascinating unless there are religious or cultural issues between you and your partner.
This could result in conflicts in your families since they might have different ideas about how your wedding should be. Your special moment can be affected because of this. But you can prevent all the drama if you elope.
Related Reading: 

Make Your Rustic Wedding Memorable
8. It provides more comfort
It's undeniable that weddings are extremely tiring. One of the causes for this is wanting to follow the rules and do what is expected in traditional ceremonies. Since your wedding is your day, this shouldn't be the case.
You have to be comfortable during your big day. This is one of the best reasons why couples choose to elope. Put simply, an elopement wedding gives much importance to comfort.
If you don't want to do something expected from a traditional wedding, you don't have to force yourself to do it in an elopement wedding. No one will judge you since you are in charge on your wedding day.
9. You help the environment
Holding an elopement wedding means promoting sustainability. Environment advocates say that the wedding industry is also a great contributor to pollution. For instance, a wedding ceremony can generate around 400 to 600 lbs of garbage. This is just for a single ceremony, so imagine how much garbage is produced each year.
When you elope, you won't be forced to have single-use material for your wedding decorations. If you plan to get married on a beach or forest, the place itself can be your decoration. Choosing an elopement wedding is a good sustainable way to unify your love.
10. You can focus more on what matters
Imagine your wedding ceremony not having the most lavish venue, many guests, and decorations. Then, what is left is what truly matters, and that is you and your partner who are very much in love. You can focus on this and consider an elopement wedding.
When you focus on your love for each other, you'll realize that there are many unnecessary things, present in traditional weddings, that you don't need in your wedding. It's better to not concentrate on these things and instead make an effort to focus on what you and your partner want on your special day.
What are the disadvantages of eloping?
First, your family might not be complete on your big day. You might or might not want to invite them to your wedding depending on your relationship.
If you have a very good relationship with your family, it can be an issue to have your wedding and not invite them. You can expect conflict if this happens.
But there's something you can do to avoid this. You can let them know of your plans to have this kind of wedding before you finalize anything. Also, it's not a good idea to just announce it to them. It will also be better to explain why.
You can also recommend sending videos or having a post-wedding party with them to let them feel that you want to celebrate with them as well.
Some of your friends who aren't invited may also be disappointed with the idea that you want an elopement wedding. When you tell them this decision later after getting married, this can cause a problem.
So, it's best to let your friends know of your plan before you get married. You should also offer some explanation and understand that they might feel a bit upset about not being invited. You can also consider premarital counseling to understand the pros and cons of it better.
Another disadvantage is you won't be able to do some of the wedding traditions. An elopement wedding is not recommended if you dream of wearing a white dress.
There are only a few wedding traditions you can do if you choose to have an elopement wedding. For instance, your venue might not be big enough to have an aisle for you to walk down.
It's better to consider what matters to you and decide if it's okay or not to practice these wedding traditions.
Takeaway
Finally, you understand what an elopement wedding is and why it has gained more popularity among couples. Elopement and other kinds of weddings are the same in many ways such as having your loved ones around on this special day and getting married to the person you love the most. These will always be present.
Making the right choice is crucial. There's no better option among the different kinds of weddings. It all boils down to the couples' preferences.
They are different, so they're suitable for different people. If you're still having trouble deciding, then premarital counseling might be good for you. We hope that this article can help you decide which wedding is ideal for you.
Share this article on
Want to have a happier, healthier marriage?
If you feel disconnected or frustrated about the state of your marriage but want to avoid separation and/or divorce, the marriage.com course meant for married couples is an excellent resource to help you overcome the most challenging aspects of being married.
More On This Topic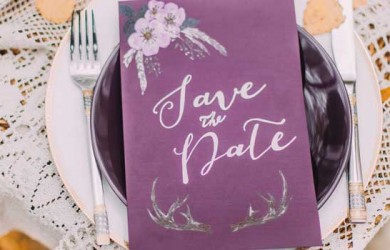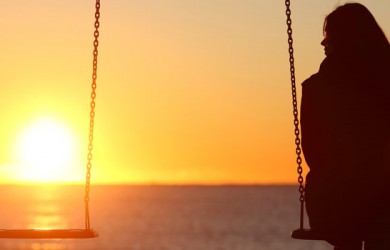 You May Also Like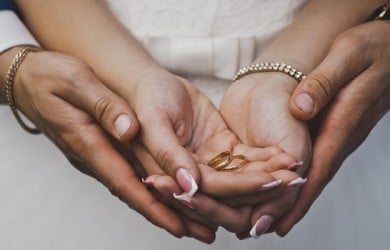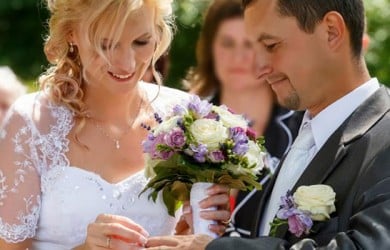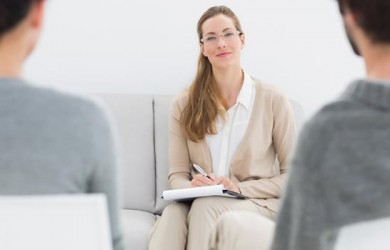 Popular Topics On Getting Married