I Don't Trust My Husband: Signs & Ways to Deal
Handling a marriage where "I don't trust my husband" becomes a recurring thought can be emotionally draining and mentally exhausting. Trust is the cornerstone of any healthy relationship, and when it's missing, the foundation begins to crumble.
Whether it's due to infidelity, financial dishonesty, or emotional betrayal, the phrase "I don't trust my husband" is a red flag that should not be ignored.
It's crucial to address the issue head-on, as ignoring it can lead to further emotional detachment and even the dissolution of the marriage. Know the signs that indicate a lack of trust and ways to deal with this challenging situation.
What does it mean if you don't trust your husband?
If you find yourself thinking, "I don't trust my husband," it signifies a breakdown in one of the most fundamental aspects of your relationship: trust.
This lack of trust can manifest in various ways, such as doubting his honesty, questioning his actions, or feeling insecure about your place in his life. The reasons for this mistrust can range from past betrayals and infidelity to more subtle issues like emotional distance or consistent dishonesty.
Regardless of the cause, the sentiment indicates a serious problem that needs to be addressed. A lack of trust can erode the emotional intimacy between you and your spouse, leading to a cycle of suspicion, conflict, and emotional detachment.
Why do I feel like I can't trust my husband: 7 things to consider
Trust is a foundational element of any relationship, and a lack of it can lead to emotional pain, misunderstandings, and even the end of the relationship.
Here are some reasons why you might feel like you don't trust your husband
1. Past betrayals
If your husband has betrayed your trust in the past, it can be difficult to rebuild that trust. Whether it was infidelity, lying, or other forms of betrayal, past actions can have a lasting impact on how you view your spouse.
2. Emotional distance
If your husband has become emotionally distant, it can create a sense of insecurity and mistrust. Emotional distance can manifest in various ways, such as reduced communication, lack of affection, or avoiding meaningful conversations.
3. Inconsistent behavior
Inconsistencies in your husband's actions or words can create doubt and mistrust in the relationship. For example, if he says one thing but does another, or if his behavior is unpredictable, it can make you question his honesty.
4. Lack of transparency
One study found that high levels of trust in a partner tend to promote relationship-promoting memory biases, whereas low levels of trust can lead to self-protective memory biases.
If your husband is secretive or avoids sharing information with you, it can make you feel like he has something to hide. Lack of transparency can erode trust over time.
5. Your own insecurities
Sometimes, trust issues can stem from your own insecurities or past experiences. If you've been betrayed in past relationships or if you have low self-esteem, you may be more prone to distrusting others, including your spouse.
Predictors of caregiving in adult intimate relationships: an attachment theoretical perspective shows attachment styles, such as secure or insecure, can influence how effective individuals are as caregivers, which in turn affects trust.
6. External influences
Sometimes, friends or family can influence your perception of your spouse. If people close to you have expressed concerns or doubts about your husband, it can affect your own trust in him.
Revising Working Models Across Time: Relationship Situations That Enhance Attachment Security discusses situations that lead to greater personal confidence and more secure mental models of the self can reduce attachment anxiety, which in turn can improve trust.
7. Gut feeling
Sometimes, you might have a gut feeling that something is off, even if you can't pinpoint exactly what it is. While intuition shouldn't be ignored, it's also important to consider whether your feelings are based on concrete evidence or irrational fears.
9 signs that you don't trust your husband
Trust is important in any healthy relationship. When it's missing, it can lead to emotional turmoil and strain between partners. Here are 9 signs that you may not trust your husband:
1. Constantly checking up on him
Invasion of privacy:

Going through his phone, emails, or social media accounts without his permission is a violation of his privacy. This behavior not only shows a lack of trust but can also create resentment and further distance between you two.

Feeling the need to verify:

You may find yourself wanting to verify his whereabouts or activities, which indicates a lack of trust. This constant need for verification can be exhausting for both parties and can erode the foundation of the relationship.
2. Overthinking his actions
Reading into every detail:

You scrutinize every word, action, or gesture, wondering if there's a hidden meaning or agenda. This constant overthinking can create unnecessary stress and tension in the relationship.

Questioning his motives:

You may question why he does certain things, suspecting that there might be an ulterior motive. This can lead to misunderstandings and conflicts that could have been avoided.
3. Emotional distance
Fear of vulnerability:

You find it difficult to open up emotionally because you fear he might betray your trust. This emotional distance can prevent intimacy and connection, which are vital for a healthy relationship.

Avoiding deep conversations:

You avoid having deep or meaningful conversations with him, which can lead to a lack of emotional intimacy and understanding.
4. Lack of communication
Hesitation to share feelings:

You hesitate to discuss your feelings, concerns, or problems with him because you don't trust that he will handle them appropriately or keep them confidential.

Avoiding conflict:

You may avoid bringing up issues or concerns because you fear it might lead to conflict or that he might react poorly, further eroding trust.
5. Suspicion of infidelity
Always on the lookout:

You're always on the lookout for signs that he might be cheating, even when there's no concrete evidence to support your suspicions.

Accusations without proof:

You may accuse him of infidelity without any real evidence, which can cause unnecessary strain and mistrust in the relationship.
6. Reluctance to rely on him
Fear of disappointment:

You avoid relying on him for emotional or practical support because you fear he might let you down.

Self-reliance to an extreme:

You may take self-reliance to an extreme, refusing to ask for help even when you need it, as a way to protect yourself from potential disappointment.
7. Keeping secrets
Lying about small things:

You find yourself lying or omitting details about small things because you don't trust how he'll react or handle the information.

Creating a separate life:

You may start to create a separate life outside of your relationship, keeping secrets about who you're spending time with or what you're doing.
Psychologist and Dating and Relationship Expert Dr. Antonio Borrello elaborates on keeping secrets and telling lies in relationships. Watch this video:
8. Feeling insecure
Constant worry:

You feel

insecure in the relationship

, constantly worrying that he might leave you for someone else or betray your trust in some other way.

Comparing to others

: You may find yourself comparing your relationship to others, wondering if your lack of trust is normal or justified.
9. Seeking validation from others
Asking for advice:

You seek validation or advice from friends and family about your relationship, rather than trusting your husband and working through issues together.

Sharing personal issues

: You may share personal issues or concerns about your relationship with others, which can be a sign that you don't trust your husband to handle these matters appropriately.
"I don't trust my husband": 11 ways to deal with it
If you find yourself in a situation where you're thinking, "I don't trust my husband emotionally," it's crucial to address the issue head-on. Here are 11 ways to deal with not trusting your husband:
1. Self-assessment
Before confronting your husband, take some time to introspect. Ask yourself why you're feeling this way. Is it because of past experiences in this relationship or previous ones? Understanding the root cause of your feelings can help you articulate them more clearly when you communicate with him.
2. Open communication
Choose a neutral, quiet setting where both of you can talk without distractions or interruptions. Be honest but also be prepared for a difficult conversation. Use "I" statements to avoid sounding accusatory. For example, say, "I feel hurt when you do X," rather than "You always do X, and it's wrong."
3. Seek professional help
If open communication doesn't lead to a resolution, or if the trust issues are severe, consider seeking the help of a marriage counselor. A neutral third party can provide valuable insights and coping strategies, helping you both to navigate the emotional complexities involved.
4. Set boundaries
Clearly define what you need to feel secure in the relationship. Whether it's transparency about finances or emotional availability, setting boundaries is crucial for rebuilding trust. Make sure these boundaries are communicated clearly and are agreeable to both parties.
5. Be honest about your expectations
When discussing your concerns, be clear about what you expect from your husband moving forward. This will give him a roadmap for how to rebuild trust. Whether it's more open communication or specific actions, make your expectations known.
6. Take responsibility
If your actions have contributed to the trust issues, it's important to take responsibility and work on improving yourself. This is especially relevant when you can trust your husband in some areas but not others. Acknowledge your shortcomings and work on them.
7. Monitor progress
Rebuilding trust is a process that takes time. Keep track of the changes and improvements in your relationship to gauge whether your efforts are working. Celebrate small victories but also be prepared to reassess if things aren't improving.
8. Be patient
Restoring trust doesn't happen overnight. It's a long-term commitment that requires patience and understanding from both parties. Don't rush the process; give it the time it needs to flourish.
9. Reevaluate the relationship
If you find yourself thinking, "What if I can never trust my husband again?" it may be time to reevaluate the relationship. Sometimes, despite best efforts, trust is irrevocably broken, and it may be healthier for both parties to move on.
10. Involve trusted friends or family
Sometimes, it helps to get an outside perspective. Talk to trusted friends or family members about your situation, but make sure to respect your husband's privacy as well. They might offer insights that you hadn't considered.
11. Work on self-improvement
Lastly, use this time to work on yourself. Whether it's through self-help books, therapy, or mindfulness techniques, improving your own emotional well-being can also improve your relationship. The better you feel about yourself, the easier it may be to navigate complex emotional issues like trust.
Commonly asked questions
Trust issues in a romantic relationship can be complex and emotionally taxing. This FAQ addresses common concerns about trust, infidelity, and communication to provide you with guidance.
How does it affect your relationship if you don't trust your husband?
Lack of trust can have a predominantly negative impact on your romantic relationship. Issues stemming from lying, trust, guilt, and jealousy can arise, affecting the overall quality of the relationship. Trust is a cornerstone of any healthy relationship, and without it, the relationship may suffer from emotional and psychological stress.
What should you do if you find out your husband is lying or cheating?
Discovering that your husband is lying or cheating can be devastating and can severely damage the trust in your relationship.
Financial infidelity, for example, can have significant consequences, affecting a broad range of consumption-related behaviors. The first step is to confront your partner and have an open and honest discussion.
Depending on the severity and the willingness of both parties, couples therapy may be a beneficial next step.
How can I learn to trust my husband again?
Rebuilding trust is a long process and may require professional help. Oxytocin, a hormone that plays a role in social bonding, has been shown to be a key factor in forming and maintaining trust. Couples therapy often employs techniques that aim to rebuild this emotional and hormonal bond.
Is it bad that I don't trust my husband?
Feeling "I don't trust my husband" is not a good experience.
Lack of trust is a red flag in any relationship and should be addressed immediately. As mentioned earlier, lack of trust can lead to a host of negative outcomes, including emotional and psychological distress..
Should you look through your husband's phone?
While the temptation may be strong, snooping through your husband's phone without consent can further erode trust. Trust should be built through open communication and mutual respect, rather than surveillance.
Getting over trust issues
Confronting the unsettling sentiment of "I don't trust my husband" can be a distressing ordeal. However, it's essential to remember that trust issues are not uncommon and can be addressed.
Communication forms the bedrock of resolution, where open and honest dialogues allow both partners to express their concerns and feelings. Identifying signs of mistrust is the first step towards healing, as recognizing the problem paves the way for solutions.
Whether through couples counseling, self-reflection, or rebuilding trust through actions, a committed effort from both sides can strengthen the foundation of any marriage, offering hope and the potential for renewed trust and love.
Share this article on
Want to have a happier, healthier marriage?
If you feel disconnected or frustrated about the state of your marriage but want to avoid separation and/or divorce, the marriage.com course meant for married couples is an excellent resource to help you overcome the most challenging aspects of being married.
You May Also Like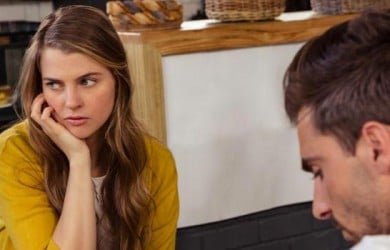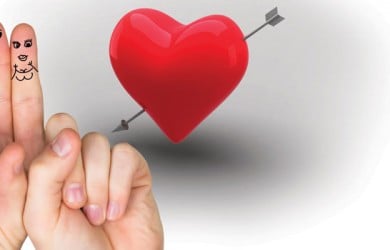 Popular Topics On Married Life