Limerence vs. Love: What's the Difference?
Limerence vs. love – how can you tell the difference in a relationship? What are the signs of limerence, and can it turn into love?
They are everything you've ever wanted in a partner, and the spark is undeniably apparent. Whenever you are around them, the butterflies in you soar higher; your stomach rumbles, and all attention is focused on them. You understand humans are full of flaws, but this person appears too perfect for you.
Your emotions are running high. At this stage, you should take a few steps back. Are you in love, or is it limerence at play here? What's the borderline between limerence vs. love?
Learn more as we explore the limerence in a relationship, its signs, and how you can differentiate it from love. Before diving deep into limerence vs. love, knowing limerence meaning might help us understand the subject matter better. So, what does limerence mean, or how do you define limerence?
What is limerence?
What is Limerence? Limerence is a state of being infatuated with another person. Obsessive and intrusive thoughts usually accompany this condition. Limerence can result from romantic or non-romantic feelings.
In addition, it includes creating fantasies and a strong willingness to develop an intimate relationship with someone and to have one's feelings reciprocated at all costs. Ultimately, devastation sets in if these feelings are not returned and don't fade quickly.
The word 'limerent' was coined by psychologist Dorothy Tennov in her book, "Love and Limerence: The Experience of Being In Love." According to her, limerence means "an involuntary state of deep obsession and infatuation with another person."
People who are often limerent don't see anything wrong in their actions. There is an explanation for this. Limerence convinces people that the person they desire is the only person or entity that can make them happy and give them purpose in life.
When you experience limerence symptoms, your emotional survival depends on the other person. If these feelings aren't mutual, you feel shattered. Nothing will make sense if this person doesn't acknowledge you.
Afterwards, what follows is a series of obsessive fantasies and daydreams about the other person. As this goes on, you begin to plan how to get what you want. Slowly and slowly, you bury yourself more profoundly in this lustful quest without realizing how detached you are from reality.
No matter how out-of-the-ordinary your actions are, they won't look or sound strange to you. To you, everything is normal, and you are only trying to achieve your objectives. To further clarify limerence in a relationship, Tennov noted the following characteristics of limerence:
Obsessive thinking about a person. That leaves you unable to sleep, eat, sleep, or concentrate

High emotional dependence on another person. You want to be by this person's side all the time, and if not, you become emotionally downtrodden

Focusing on only the positive attributes of a person, such that they are perfect in your eyes

Craving for intense reciprocation. If this isn't achieved, despair occurs.
A limerence relationship is addictive. You become desperate for mutual feelings and fantasize about being with them every time. Also, you become fearful of rejection which leaves you emotionally unstable.
Meanwhile, limerence is normal and not in any way harmful. Several people have experienced it before. However, if limerence symptoms are not checked, they could disrupt your day-to-day activities.
For example, you may be unable to fulfill your responsibilities or maintain a healthy relationship with family and friends. So, how do you know you experience limerence? What are the signs?
5 signs of limerence
You may be experiencing limerence symptoms if you notice the signs below. Knowing them can help you keep your emotions in check and act accordingly.
One of the common signs of limerence is the need to fantasize about another person. Although you may not have a relationship together or the connection is at its early stage, you keep picturing what your life would be like with them.

You feel anxious whenever you are around this person and experience specific physical symptoms, like sweating, heart palpitations, breathing very fast, stuttering, or not speaking at all. You feel particularly tense when their phone call comes in, you receive a text message from them, or you are just about to meet with them. Sometimes, you may feel dizzy or as if you're about to faint when you see them.

Another sign of limerence in a relationship is extreme fantasies about another person. For example, you may imagine yourself and this person in a strange land, alone and

enjoying yourself

. Also, you may picture yourself saving this person from danger.

Everything you do revolves around them. You are always focused on them. You

find a way to connect them

with every step you take, the place you go, or the people you meet. You want to know about their everyday activities, friends, and other things. This part of obsession comes into play in a limerence relationship.

Jealousy is also an essential part of the signs of limerence. It doesn't matter if you are in a committed relationship with this person or not; you get

unnecessarily

jealous when you see them with another person. This person might even be made up in your head, but the thought of it is enough to drive you crazy.
Learn about the habits of a healthy relationship in this short video:
Limerence vs. love: 7 key differences
Limerence vs. love – what exactly is the difference between these two? There are fundamental differences that exist regarding limerence and love. They are:
True love

is unconditional. You love and care for a person profoundly, regardless of whether they reciprocate. On the other hand, when you are limerent, you only get satisfied if the feeling you have is mutual. Otherwise, you become sad and euphoric.

In true love, you focus on yourself and how you can make the other person happy. In contrast, limerence focuses on you, the other person, and some obstacle that might prevent you from getting your feelings reciprocated (even if this obstacle is imaginary). Your feelings are more of obsession, jealousy, possession, and delusion rather than genuine

connection and intimacy

.

In love, you are aware of your partner's flaws and weaknesses and love them with these characteristics. When living with limerence, you are deluded about the person's flaws, even though they stare at you.

Another difference between limerence and love is time. That's why people ask, "How long does limerence last?" While limerence feels intense or like love at the beginning of a relationship, it fizzles out after some years. It usually lasts from 3 – 36 months. On the other hand, love is characterized by intentional commitment and deep connection, which may last a lifetime.

Limerence abhors extremism in actions. You feel anxious when you don't see the person or haven't talked to them. Even when you are around them, you are tense. For example, you may feel dizzy when they arrive or start sweating, even though the AC is working. Love is much calmer. You can love a person deeply yet live without seeing them for years. You don't beat yourself up when they are at work or talking with friends.

The signs of limerence, like infatuation and obsessive thoughts, continue to intensify and worsen. Anxiety and fear only increase, leading to irrational jealousy in limerence relationships. As for love, love and intimacy keep growing to lead to a healthy and thriving relationship. You keep looking for better ways to

make the relationship thrive

.

Limerence can sometimes compel you to make significant changes about yourself to suit the other person, even when they don't know. For example, you may move from one country to another or ignore your family members. Love, on the other hand, is accommodating. If it's not necessary, you won't make any changes. Besides, the changes you make in a

loving relationship

won't affect your life.
Three stages of limerence
https://www.pexels.com/photo/portrait-of-smiling-couple-against-blue-sky-12397028/
While limerence in a relationship is a condition, it happens in stages. The three stages of limerence are:
Infatuation
When living with limerence, the first thing you experience is infatuation. Infatuation is having an obsessive strong love for or admiration for someone or something. This stage usually begins innocently with two individuals trying to know each other. It's the early stage where you start to bond and create a connection. It's also where you perceive the other person as flawless.
Suppose you are in a committed relationship already; the infatuation stage is where you decide whether to be with the person or not. Consider your options and whether it's worth giving up your current relationship. In contrast, limerence feelings might convince you to go ahead with the affair because they are a "special person."
This beginning stage has an intense, uncontrollable desire for someone. The attachment is unreasonable and can be overwhelming for the other person. As the relationship progresses, limerence features addictive behavior, stress, intrusive thoughts, anxiety, stomach upset when you see the other person, and thinking about the other person daily.
Related Reading: 

Infatuation vs Love : 5 Key Differences
Crystallization
This second stage of limerence seals up infatuation and makes it full-blown. It solidifies the intense, uncontrollable feelings you have for someone. It is the stage where the partners convince each other that they have found true love.
They use all sorts of beliefs to justify their actions. For example, they start to think their marriage is toxic or their partner has been toxic, even when it's not true.
This stage is characterized by a heightened fear of losing the other person or not seeing them again. You start to depend on the other person emotionally. You see them as the only solution to your problem and your inspiration.
At this limerence phase, you conclude the other person is flawless and idealize them. You are so in love that sleeping or eating becomes impossible because of them.
Deterioration
This phase in the limerence relationship opens your eyes to what's happening. Reality sets in, and you realize that you will never have the person you lust after or get them to reciprocate your feelings. This stage is the disappointment and loss stage.
It becomes evident that nothing is going to happen after all. The intense feelings felt at the second stage of limerence begin to wear off. You re-evaluate your decision and the consequences of your action.
The flaws you ignored in the first two stages begin to become apparent. The "love" a limerent person feels initially dwindles. Then you realize the relationship isn't close to perfection.
If they had left someone for another, the limerent person tries to get their partner back. Or they may get depressed if their action leads to losing their spouse and family.
Can limerence ever turn into love?
Can limerence turn into love? Yes, it can. Even though limerence and love are two different states of being, they have some similarities. For instance, both limerence and love involve passionate feelings for someone, especially at the early stage.
There is a dopamine rush when you are just meeting your partner, making it challenging for people to tell the difference between limerence and love.
One of the main differences between love and limerence is that it's often one-sided. However, if both partners have limerent feelings for each other, the relationship could transform into something stable and sustainable.
In other words, when the two individuals have the same level of intense intimacy and are aware, it can become a deep connection. In that case, they see themselves for who they are and become vulnerable.
They reveal their fears, pain, and weaknesses about the relationship. Nothing to hide since both partners are on the same pedal. What happens, then? Their relationship may begin to transcend limerence into a healthy relationship.
So, please don't blame yourself when it's evident that limerence is at play in your relationship. We've all been in this condition one way or the other, even if we can't remember. You may be limerent towards someone now, but that doesn't make you unworthy of true love.
Once you have identified limerence symptoms in yourself, there is a chance. Try to seek the advice of a therapist or relationship counselor. They can help you understand your emotions better and guide you through the process of loving the right way.
The takeaway
In conclusion, the borderline in limerence vs. love is clear. The feelings of limerence are intense, with enthralling and obsessive thoughts towards another person. Notably, there is a significant emphasis on reciprocation in a limerence relationship.
Without mutual feelings, a limerent person might be devastated and depressed. On the other, love is calm and passionate. It is not compelling but gentle, caring unconditionally without expecting anything in return.
Another difference between limerence and love is that inference fades away from 3 -36 months, while love lasts longer. Therefore, if you aren't sure of your feelings, give yourself time to understand what's happening. Ultimately, the signs of limerence highlighted in the article might help you handle your emotions better.
Share this article on
Want to have a happier, healthier marriage?
If you feel disconnected or frustrated about the state of your marriage but want to avoid separation and/or divorce, the marriage.com course meant for married couples is an excellent resource to help you overcome the most challenging aspects of being married.
Learn More On This Topic
You May Also Like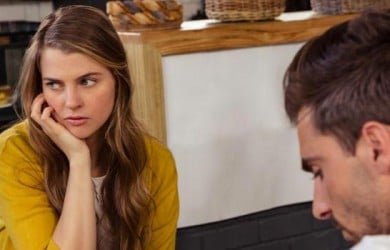 Popular Topics On Married Life