What Is Limerence? How to Deal With Limerence in Relationship
Have you recently had what you deem to be a euphoric romantic experience?
If you've spent a good chunk of your life coming to terms with the possible reality that you wouldn't find the person of your dreams, and then you feel like you've met that special someone, then read this.
It's essential to know about the probable occurrence of limerence in relationships. Yes, limerence in relationships could be what you're possibly experiencing.
Spending hours of your day characterized by beginning as well as ending the day thinking about this special someone (who you've just met or just started dating) sounds magical, right? Or is it?
This devastatingly romantic attraction towards a person can make you feel like all your dreams and hopes of meeting that perfect someone has come true. But in reality, it may just be limerence.
Get to know more about limerence in a relationship, the various stages of limerence in relationships, the differences between the experience of limerence and love, and the signs of limerence in relationship.
Also Try: Love vs. Limerence Quiz
Read on.
Understanding limerence
Let's begin by closely evaluating the phenomenon of limerence. The meaning of limerence is when an individual experiences a mental state that is characterized by a profound romantic infatuation for a person along with fantastical longing and deep obsession about that individual.
This mental state can range from a state of despair to euphoria. Psychologist and relationship therapist Dorothy Tennov proposed the definition of limerence and limerence.
Limerence in relationships is what laymen generally refer to as falling deeply in love with a person at first sight. It's an intense craving that some people experience (in a state of strong emotional arousal) for their special someone.
Love versus limerence: the differences
To debunk the concept of limerence in a relationship, it's important to identify and understand the stand-out differences between being in love and limerence.
What are limerence and love? Let's look at the differences:
Limerence in relationships

is unfortunately conditional by nature and short-lived. On the other hand, the experience of being in love with another individual is unconditional and fluid. The attraction that develops initially grows into something lasting and substantial.

A

limerent relationship

makes the limerent individual feel like they're on cloud nine. In the case of love, the phenomenon is grounding and steady.

Love is about the unconditional acceptance of an individual after acknowledging the imperfections or flaws of that individual. A limerent Individual will have a strong inclination solely towards the positive characteristics of the limerent object (subject of affection) and ignore any red flags or flaws of that person.
For more clarity on the differences, you may check out
What makes learning how to deal with limerence difficult is that limerence and love can initially feel very similar. They're both like a rush of dopamine. So, it is essential to learn about the signs of limerence, limerence causes, stages, etc.
Related Reading: Is Your Spouse in Love With Someone Else? Or Is It Limerence?
3 stages of limerence
Before you learn how to respond to a limerent spouse or get over limerence, let's look at the stages of limerence. The 3 stages of limerence in relationships have been delineated as follows:
This is that stage that feels the most similar to the experience of falling in love. This stage is marked by heightened emotional arousal. You may be spending the entire day thinking continuously and uncontrollably about that person.
It's like an addiction. You may feel stressed, experience palpitations, have intrusive thoughts, and have stomach anxiety. It's a stage of experiencing overwhelming and uncontrollable desire for that special person.
At this stage, the infatuation doesn't reduce in its intensity. Instead, the limerent individual spends a significant amount of time trying to sustain the intensity of their feelings.
Along with that, they actively avoid rejection as much as possible. Red flags turn green through rationalization. Approval seeking is rampant. Simply put, the limerent individual tries their best to hold on to that honeymoon phase.
At this limerence stage, the relationship begins to fall apart instead of strengthening. The limerent individual loses interest in their special person.
The illusion recedes. Disappointment and frustration are the key experiences and struggles of the limerent individual as the relationship crumbles and ends.
The 10 important signs that you're experiencing limerence
To successfully learn how to cure limerence, it is imperative to identify limerence symptoms correctly. It is impossible to learn how to end limerence without knowing about the tell-tale signs and subtle signs of this phenomenon.
The ten most important signs of limerence in relationships have been delineated as follows:
Lack of clarity about the character or personality of that special person
The phenomenon of limerence is heavily based on the limerent individual cherry-picking and focusing on specific behaviors, experiences, and traits of the limerent object. Therefore, there is a prominent lack of clarity about the character or personality of the limerent object.
Limerent individuals find themselves getting unknowingly trapped and blinded by this illusion. It is an illusion because the limerent individual's idea of their object of limerence might be significantly different from the character of the limerent object, in reality.
Related Reading: 7 Possible Signs That Your Marriage Needs Help
The halo effect is common
Another common sign of limerence in relationships is the halo effect. The limerent individual experiences this effect. By focusing only on the cherry-picked traits and behaviors of the limerent object, every other aspect of the limerent object is perceived to be positive and special.
Limerence in romantic relationships can be an emotionally and physically exhilarating experience
The life of a limerent individual when they're experiencing the first two stages of limerence in their romantic relationship can be physically and emotionally exhilarating.
There is a biological explanation for this. The neurotransmitter dopamine (ecstasy hormone) secretion rises in limerence, whereas serotonin (calming effect) falls.
Related Reading: Physical or Emotional Relationship: What's More Important
Spending unusually long periods (could be hours, weeks, or days) obsessively thinking about the limerent object is indicative of the fact that you're having intrusive thoughts about your special person. It could be related to shared experiences with the limerent object, what they said or did, and so on.
Strong sexual attraction and desire towards the limerent object
Another common and direct sign of limerence is if you find yourself feeling an uncontrollably strong sexual attraction towards your limerent object. You have intrusive thoughts about sexual intimacy with your limerent object.
A limerent individual has a strong need for approval or validation from the limerent object
Do you find yourself modifying or changing your values, goals, and/or beliefs to match your special person's morals, values, and beliefs? If you do, you're subconsciously trying to gain their approval or seek validation and avoid rejection.
Deprioritization of real life
This is a subtle symptom of limerence. A limerent individual gradually tends to deprioritize their life. Not only that, this phenomenon of deprioritizing their life occurs to center their life around the limerent relationship.
You may find yourself delaying or not doing the activities you used to do before meeting your special person. It could be anything from neglecting your work to forgetting to eat your meals! You may feel an overwhelming desire to center your entire life around your limerent object.
Strong emotional dependence
Suppose you feel like your mood and emotions change according to that special person's behaviors, actions, and words. In that case, it means that you're unconsciously allowing your mood and emotions to be completely controlled by your object of limerence.
The limerent object may not even be aware of this, but it is happening to you.
Related Reading: 10 Signs of Unhealthy Emotional Dependence in Your Relationship
Unhealthy lifestyle changes
There are significant physiological symptoms (experienced by the limerent individual) of limerence. A disrupted sleeping schedule, significant changes in appetite, stress, and palpitations are some of the unusual symptoms of limerence.
When a limerent individual experiences such symptoms, it can lead to unhealthy lifestyle changes. Apart from these physiological symptoms, the tendency of the limerent individual to deprioritize their life is another cause of unhealthy lifestyle changes.
Anxiety and self-consciousness
A limerent individual can feel jittery, self-conscious, and anxious, especially in the presence of their special person. This is because of their uncontrollably strong need or tendency to present themselves pleasingly or favorably to their limerent object.
Shyness, poor social skills, embarrassment, and anxiety are some of the things that a limerent may experience in the company of their limerent object.
Limerence in romantic relationships: Tips to deal with it effectively
The good news about experiencing limerence while married is that getting over limerence is possible! Firstly, it's essential to acknowledge that it isn't a mental illness or disorder.
Identifying more profound psychological vulnerabilities such as low self-esteem and low self-worth and leading a purposeful life is essential for coping with limerence.
Self-awareness, identifying and accepting your drives, fixing goals for yourself, and practicing mindful self-care for self-love are essential for combating limerence.
Related Reading: 

10 Ways to Know Your Self-worth in a Relationship
Conclusion
Remember the signs mentioned above of limerence and be mindful about the same. Identify these unhealthy patterns and work on living with purpose. You may even consider psychotherapy or counseling for limerence.
Share this article on
Want to have a happier, healthier marriage?
If you feel disconnected or frustrated about the state of your marriage but want to avoid separation and/or divorce, the marriage.com course meant for married couples is an excellent resource to help you overcome the most challenging aspects of being married.
More On This Topic
You May Also Like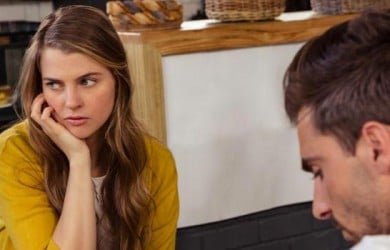 Popular Topics On Married Life