What Are the Stages of Limerence
Limerence is an issue that can crop up in relationships. It may seem positive given the intense and often pleasurable emotions that occur during this relationship phase. Still, some problems can arise when experiencing feelings of limerence.
Limerence and affairs can also go hand-in-hand, as you may develop limerent feelings for another person while you're already married or in an intimate relationship. Here, learn about the stages of limerence and the struggles of the limerent person.
What is limerence?
Before exploring the stages of limerence, it's helpful to understand what limerence is. Limerence is often described as that "love at first sight" feeling that people have at the beginning of a relationship.
Someone going through limerence stages will feel a deep sense of infatuation for their significant other.
Other signs of limerence include a yearning for your partner to feel the same way about you, feeling elated when they reciprocate your feelings, and thinking about your partner obsessively.
Feelings of limerence in a relationship are intense, and people cannot feel limerent toward more than one person at a time. The subject of a person's romantic desires in cases of limerence is referred to as the "limerent object."
Since limerence and affairs can also occur together, sometimes, limerence may exist when someone is married or in a committed partnership. They develop limerent feelings toward another person who is not their partner. In this case, the limerent relationship may not be reciprocated.
In a limerent affair, the person experiencing limerence may obsess over the limerent object, look for signs that the person also desires them, and experience extreme depression when they receive any indication that their limerent object does not feel the same way about them.
Uncertainty over whether the limerent object reciprocates the feelings of desire can increase the intensity of limerence.
Regardless of whether the stages of limerence occur through an affair or in the context of a mutual relationship, the truth is that the intense passion and infatuation that comes with limerence eventually fades.
Is it possible for limerence to be mutual?
There are mixed opinions regarding whether mutual limerence can exist. Consider the fact that a person going through the stages of limerence will have even more intense feelings when they are not sure if the limerent object feels the same way about them.
In this sense, limerence isn't always mutual. One person develops an infatuation for another, and the other person may not reciprocate these feelings.
On the other hand, limerence is sometimes described as a phenomenon that occurs at the start of a new relationship. In this situation, both parties feel a strong sense of longing and infatuation.
They may be different from a classic limerent relationship in which one person obsesses over another. Still, the intense emotions and passion at the start of a relationship can look like limerence.
If it occurs at the start of a romantic relationship between two people attracted to each other, limerence can be mutual.
On the other hand, when limerence occurs in the context of one person obsessing over the other, or in the case of a limerent affair, it's not always mutual.
To understand the truth about limerence, watch this video.
While limerence is more likely to be reciprocal in the early stages of a romantic relationship, research has also shown that partners can be asymmetrical in their feelings toward each other, even within the context of a relationship.
For example, one partner may feel more passionate than the other at times. In this sense, limerence may not even be reciprocal in some romantic relationships.
Causes of limerence
Limerence arises from the fact that we all want to be loved. We grow up watching movies, and we, too, want to experience the passionate, all-consuming love portrayed in the media.
When we meet someone and have that "love at first sight" feeling toward them, we quickly become obsessed and develop feelings of limerence because we think we've found that ideal love we've always dreamed about.
There is also a scientific basis for limerence. When we meet someone new and feel like we're falling in love, our brain releases a surge of dopamine, which is pleasurable. This leads us to want to be around the object of our desires at all times to experience the same feelings of pleasure.
Ultimately, limerence is caused by a desire to fall in love. We experience limerence and think that we've finally found love, but the reality is that true love is different from limerence.
The 3 stages of limerence
So, we know that limerence is a period of infatuation and intense longing, and we may think that it's true love, even though it's not. Something else important to know about limerence is that it occurs in the following three stages:
1. Infatuation
In this first phase of the key stages of limerence, you will begin to notice the object of your limerence. You start to get to know the person and bond with them. You will find yourself wanting to be close to them, and you will notice that you perceive them as being quite special.
Suppose you are in a committed relationship and you're on the cusp of being involved in a limerent affair. In that case, the infatuation stage is when you first make the decision of whether or not to begin the affair.
You may weigh the pros and cons and tell yourself that pursuing the relationship isn't worth ruining your marriage.
On the other hand, this limerence stage may convince you that the person is special enough to enter into a relationship with. You tell yourself that it's worth risking your marriage, and all rationality leaves as you begin to pursue something with them and justify your actions.
2. Crystallization
During the second of the stages of limerence, the intensity heightens, and one or both parties become enamored with each other. The bond that began during the infatuation phase solidifies, and those in a limerent relationship convince themselves that they have found their true love.
In the case of limerence and affairs, it is at this stage that people convince themselves that their spouse is somehow lacking. They tell themselves that their marriage was unhappy, and they use this belief to justify abandoning their moral or religious values to continue the affair.
People who experience the intense feelings of desire and infatuation that come with the crystallization stage may marry each other, or if they are in a limerent affair, they may leave their marriage and break apart their entire family to break apart be in the limerent relationship.
3. Deterioration
The final of the 3 stages of limerence is the deterioration phase. Once you enter this stage, you no longer see the limerence object as an ideal person. During the infatuation and crystallization stages of limerence, you see the person as being perfect.
You notice all of their positive qualities while ignoring flaws and red flags. In a healthy relationship that begins with intense romance and passion, this stage of limerence involves a fading of passion.
Suppose true, mature love exists beneath the limerence. In that case, you learn at this stage to love your partner unconditionally, accept their flaws, and work through the challenges that arise with a long term relationship.
If the limerent relationship involves infidelity, it is at this stage that the struggles of the limerent become apparent. One or both people may regret tearing up their families as they begin to see their partner's flaws and realize that the relationship is not perfect.
Each limerence stage lasts from a few months, up to two years. Once you get to the deterioration stage, you may struggle with a high-conflict relationship or decide to end the relationship. It may be a mutual decision, or one person may decide to walk away, leaving the other feeling depressed.
5 common signs of being in limerence
If you're not sure whether you're experiencing limerence or love, it's helpful to look at the common signs of limerence. Keep in mind that it is possible, within a healthy, committed relationship, to transition from limerence to love, but it requires effort to maintain a lasting relationship.
Consider the 5 signs of limerence below to help you identify whether you're experiencing the stages of limerence:
1. Obsession
When you enter into a limerent relationship, you're likely to feel obsessed over your partner. You may spend most of your waking moments thinking about them, to the point that you seem distracted.
In some cases, you may have intrusive thoughts about them, meaning that they enter your mind, even when you're trying to focus on something else.
2. Emotional highs and lows
One of the struggles of the limerent is that their entire sense of self-esteem and happiness will center around how the limerent object feels about them. If the person you desire seems to reciprocate your feelings or express interest in you, you'll feel elated.
On the other hand, if they show any signs of not feeling the same way you feel about them, you may fall into deep despair. In this way, you are likely to experience emotional highs and lows as you go through the stages of limerence.
3. Viewing the person as ideal
The "Halo effect" is common in a limerent relationship. Since you feel that the limerent object is your perfect partner, you'll view them as being entirely positive, and you won't allow yourself to acknowledge that they have any flaws.
Idealizing the person in this way sets you up for disappointment, as you'll eventually learn that they have flaws just like everyone else.
4. Feeling exhilarated
The infatuation that occurs during the early stages of limerence can be quite exhilarating. You are likely to experience a rush as if you are on cloud nine. Everything in life will seem perfect, and you'll find yourself having a new outlook on life.
You may find life to be exciting again, and you'll find that you're happier than ever. In this sense, limerence can be seen as positive, but the reality is that this feeling doesn't last forever.
5. Losing focus
When you're experiencing obsessive thoughts about the limerent object and basing your entire sense of self around whether the person reciprocates your feelings, you will likely lose focus.
You may start to let things fall through the cracks at work, or your hobbies and friendships may fall by the wayside as you focus all your attention on this person.
How to cure limerence
While limerence can be exhilarating and intense, it doesn't last forever, and it isn't always healthy. In the case of a romantic relationship between two unmarried people who are falling in love, a certain degree of limerence is expected and can pave the way for a loving relationship.
Suppose you're experiencing infatuation and obsession in the early stages of a healthy, reciprocal relationship. In that case, it can be helpful to ground yourself in reality and remember that this stage doesn't last forever.
In the case of affairs, limerence and regret are common, and it's important to figure out how to get over limerence before you allow it to ruin your marriage. If you're in the infatuation stage of limerence, it's essential to pause before allowing things to go further.
Recognize that what you're experiencing isn't love, and you won't feel this intensely about the affair partner forever. It may be time to go to counseling with your spouse, so you can work through any relationship issues that have led you to turn your attention elsewhere.
Suppose you've gone through all the stages of limerence and are left with regret, or perhaps a failed relationship. In that case, it is important to seek therapy to process your emotions and develop better ways of coping so you do not fall victim to such a situation in the future.
Perhaps your marriage has stayed intact despite the limerent affair. If this is the case, you and your spouse will likely need to attend counseling together to heal and rebuild trust.
Perhaps you haven't fallen victim to limerence and affairs, but you're noticing that your relationship with your spouse or significant other is in a rough patch after the initial infatuation has faded. In this case, you can take steps to prevent relationship breakdown.
Make an intentional effort to show affection to your partner, and consider scheduling a weekly date night to rekindle the connection. Relationships are difficult and require work, so you may have to work with a therapist to help you develop strategies for keeping the romance alive.
Conclusion
The early stages of limerence may feel positive because you feel intensely attracted to the object of your desires. You feel exhilarated as you convince yourself you've found the love of your life. While limerence may feel good, the truth is that the passion will fade in even the best of relationships.
Suppose you're involved in a limerent affair. In that case, the consequences are even greater because you may risk breaking up your marriage and family for this passionate love affair, only to find that the limerence fades.
If you're going through the stages of limerence, you may need professional support to help you cope. Marriage or long-term relationship that has lost their passion as limerence fades may benefit from counseling or a couple's retreat to help you spice things up.
On the other hand, it is essential to seek professional intervention if you're in a limerent affair. Whether you're trying to save your marriage after an affair or struggling with the wreckage caused after an affair ended your marriage and eventually left you alone, a counselor can help you process your emotions and move forward.
Share this article on
Want to have a happier, healthier marriage?
If you feel disconnected or frustrated about the state of your marriage but want to avoid separation and/or divorce, the marriage.com course meant for married couples is an excellent resource to help you overcome the most challenging aspects of being married.
Learn More On This Topic
You May Also Like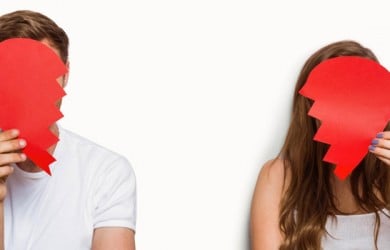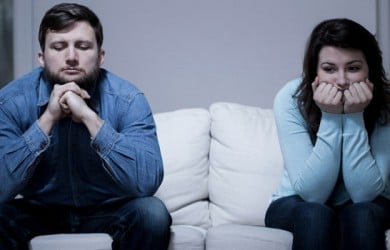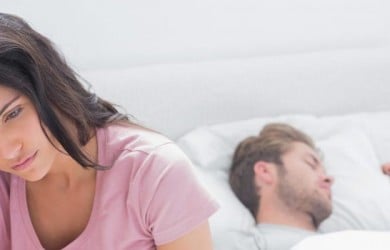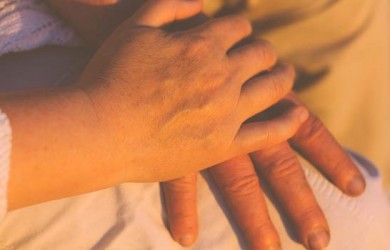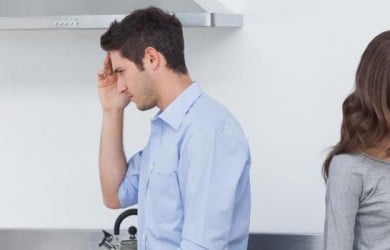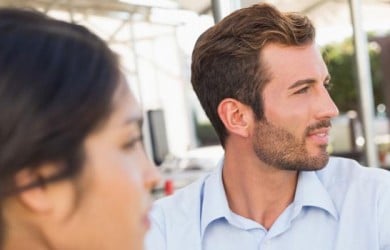 Recent Articles
Popular Topics On Marriage Help