How Do You Know If It Is Love? Love Veterans Share Their Stories
Everybody knows what love is. We see it depicted in the media, sung about in music, and written about in literature.
Sometimes when love is knocking at your door, you aren't quite sure if it is truly Love with a capital.
Are you wondering if that tingly feeling you are getting when your partner is near could possibly be this "crazy little thing called love", as Queen sang? Let's listen to what some of our readers told us when we asked them how they knew they were in love.
Emma, 55, had been twice divorced when she started dating Philip, 45
We met through a dating platform. He was 10 years younger than me and I never thought of myself as a cougar, ha ha!
I only agreed to meet him because I was interested to see what someone so much younger than myself could possibly find attractive about me! Our first date went well; we had a drink and walked around and just talked. I agreed to a second, and third date, and soon after we were pretty much seeing each other exclusively. I never thought I would fall in love again, certainly not at that age and not with such a young guy.
I kept telling myself I wasn't in love, this was only lust.
But one day I got a flat tire and I didn't know how to change it. I called Philip to ask him to guide me by phone. But instead, he immediately came out to where I was stuck with the flat and changed my tire.
He didn't hesitate or complain. That's when I knew it was love. Here was a guy I could count on. We will be celebrating two years together soon and I couldn't be happier!
Mark, 49, was surprised by Cupid's arrow
I'd been seeing Natasha for a month or so, just casually.
She really wasn't my type, or so I thought. I usually go for thin, athletic women who are always wanting to go kayaking or mountain biking with me. Natasha wasn't that way at all. She's a little bit plump, and a real homebody, always baking or rearranging the furniture in her living room.
But we met on a project at work and there was something comforting about her.
She's a total caregiver, unlike most of the women I'd always dated in the past. How did I know I was in love with her? I'd been home with a horrible flu. Really awful. The kind where you cannot get out of bed. And Natasha came over and make me chicken soup. She brought it to me on a tray, with some crackers and a little flower. And I was overwhelmed. I felt so cared for and safe with her.
I knew at that moment that this was the woman I wanted to commit to.
So I did, and we've been together and in love for 12 years now. But I still remember that moment, that moment when I knew I loved her like it was yesterday.
Melinda, 35, was surprised by love finding her
I had been divorced from my ex-husband for about five years and had been dating all sorts of disappointing men.
I mean they didn't start out disappointing, but each one did the same thing: we'd date a bit, but as soon as I slept with the guy, he'd ghost me. I guess that's pretty typical for internet dating. One night I went to meet up with some girlfriends at this club we like to dance at.
One of my friends brought her neighbor along, a woman none of us had ever met. When we were introduced, there was something that passed between us, like an electric current. That evening we danced together, talked, laughed a lot, and exchanged phone numbers. What began as a platonic friendship soon evolved into a sexual relationship, one like I'd never experienced.
I had no idea I could love another woman, but here I am, eight years into this and happier than I've ever been. I didn't know it was love right away. I guess I had issues admitting to being in a same-sex relationship, but when I stopped and reflected on the depth of emotional and physical connection I was having with this woman, I knew that this was love.
Full on, wonderful love!"
Eric, 60, smiles as he tells us his story
I reached back to my past to rediscover what love could be.
My wife died after 30 years of a loving marriage. I didn't date for several years; I just couldn't. I missed Mary so much and knew I wasn't in any emotional shape to give anything to a new relationship. But one day, through Facebook, I got a friend request from Laurie, my high-school sweetheart.
I hadn't thought about her in years! Of course, I accepted it. We started sending each other messages, and funny jokes, and photos. She's been widowed, too. I decided I'd take a trip back to my old hometown, where Laurie still lived, just to see her after all these years.
I was nervous, sure, but when I saw Laurie there, still looking as cute as she did when we were going steady in high school, I felt that little flutter that you feel when you are attracted to someone. Thankfully she felt it, too. So we picked up where we left off so many years ago, and we did the long distance thing for a while.
But I knew I loved her and the traveling was getting tiresome. So on my last trip, I got down on one knee and proposed to her. Her "yes" made me so happy! Our love now is different from how we loved each other as teenagers, sure, but it is really something wonderful. I feel so lucky.
Share this article on
Want to have a happier, healthier marriage?
If you feel disconnected or frustrated about the state of your marriage but want to avoid separation and/or divorce, the marriage.com course meant for married couples is an excellent resource to help you overcome the most challenging aspects of being married.
Learn More On This Topic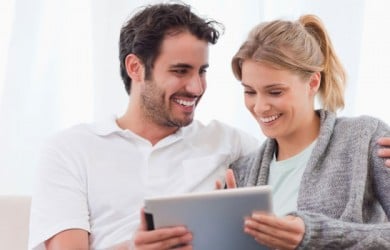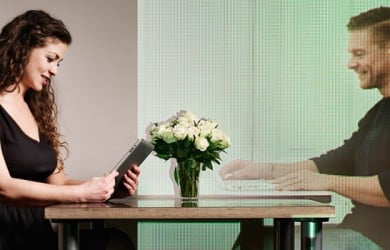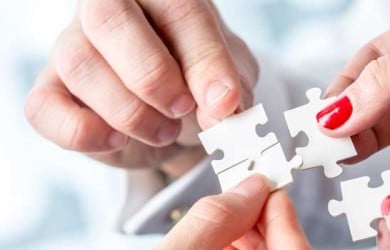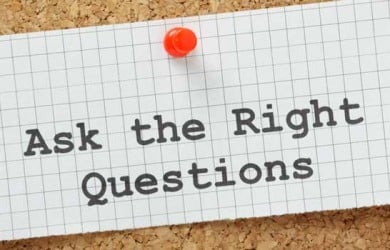 You May Also Like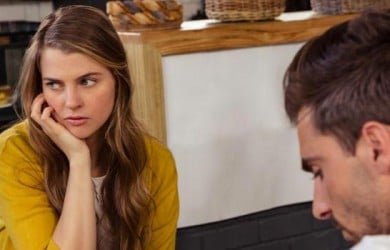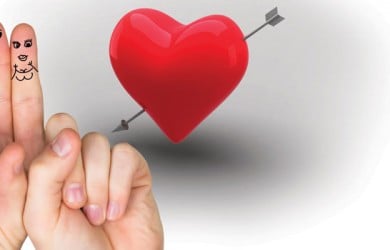 Popular Topics On Married Life