53 Best Compliments for Women to Brighten Their Day
When it comes to nurturing meaningful connections, offering genuine compliments to women can make a remarkable difference. A well-timed compliment can brighten a woman's day, boost her confidence, and create a lasting positive impression.
By the time you're done studying this article, you will learn how to compliment a woman so you unlock the queen in her. Herein, you will also discover some exciting complimentary words for a woman.
Use these in your relationship and watch how it boosts your connection in days.
53 best compliments for women to brighten their day
Complimenting a woman goes beyond looking at her body. It's about understanding her uniqueness and celebrating what makes her special.
Studies show that a little compliment, when used thoughtfully, can dramatically improve the quality of your relationships, romantic and platonic.
That said, here are the best compliments to give a woman if you want to brighten her day, and a short explanation of what they imply.
General compliments to light up her day
Your presence lights up every dull moment. Your ability to radiate positivity is a rare gift.

The warmth of your smile is like a ray of sunshine. Your smile can uplift anyone's spirits.

You possess a captivating sense of style. Your unique personality is reflected in the way you carry yourself.

You fascinate me with your intelligence and quick wit. Conversing with you is a journey of constant discovery.

Your grace and confidence are both empowering and inspiring. You exude a quiet strength that draws people in.

Your kindness and compassion create ripples of goodness. Your heart exudes empathy that inspires people to do better.

Your poised approach to challenges is admirable. Your unwavering confidence in the face of adversity is inspiring.

Your positive energy is infectious. Your presence brightens any room you enter.

Your unwavering support makes you a true friend. Your loyalty is a treasure in a world of fleeting connections.

Your zeal for life is contagious. Your enthusiasm inspires everyone who comes in contact with you.

Your beauty reflects your inner grace. Your radiance is authentic.

The depth of your eyes is truly mesmerizing. Your eyes reveal a world of emotions and stories.

You have beautiful hair.

Your posture exudes elegance. The way you carry yourself confirms your self-confidence.

Your fashion choices are a beautiful representation of your personality

.

You have a remarkable way of making a statement with your outfits.
Complimenting her achievements
Some of the best compliments for women involve complimenting her achievements, not just her physical features. These compliments show you're paying attention to her and make you seem more charming.
Your accomplishments reflect your dedication and relentless effort

.

Your success is a result of your hard work, not just something you got on a platter.

Your brilliance knows no bounds; you have a mind that can conquer anything. Your intellect inspires me and everyone who interacts with you.

You are a go-getter. Your unwavering focus deserves to be celebrated and admired.

You leave a mark of excellence on everything you touch. Your commitment to quality is stellar.

Your creativity is commendable. Your innovative thinking brings a fresh perspective to every project you're a part of.
Complimenting her inner qualities
Beyond complementing her physical looks, it also takes some time to compliment her inner qualities. Here are some of the best compliments for women to show that you celebrate their inner qualities.
Your empathy makes you a pillar of strength. People are drawn to you because of how well you understand them.

Your loyalty is a rare gem; your friends are fortunate to have you. Your unwavering support is appreciated by those in your life.

Your sense of humor brightens even the darkest days. Your laughter is like medicine for the soul.

You have a true gift for making people feel heard and valued. Your presence is a source of affirmation.

Your resilience in the face of adversity inspires me. I draw strength from your inner strength.
Complimenting her personality
Here are some powerful compliments for women that show them you're also paying attention to their amazing personalities.
Your optimism feels like a refreshing breeze on a challenging day. Your positivity is contagious.

Your authenticity makes you even more attractive. Your realness sets you apart in a world where everyone tries to hide their real selves.

Your adventurous spirit is an inspiration to everyone in your world. Your willingness to explore makes hanging out with you a delight.

Your charisma draws people toward you. Your magnetism is undeniable. You possess a magnetic aura that attracts people to you.

Your thoughtfulness and generosity make the world a better place. This is one of the best compliments for a woman because it reminds her that her good traits have a ripple effect on the lives of the people in her world.
Complimenting her relationships
Which woman wouldn't love to be told how amazing she is as a friend, lover, or companion? Here are some effective compliments for women that remind them how awesome their relationships are.
Your nurturing nature makes you an incredible partner. You have a boundless capacity to show genuine care for the one you love.

You have a special ability to build deep connections with people. Your friendships are built on a solid foundation.

You are a great listener. Your attentive listening skills make people feel truly understood.

Your love and support uplift the people in your world. Your heart is large, and you love genuinely.

Your friendship is a treasure that brightens my life. I consider our companionship a true gift.
Complimenting her strength
Sometimes, she needs to hear some compliments that reinforce her belief in her strength. Here are some compliments for women that remind them of their unmatched strength.
Your courage in the face of adversity is remarkable. Even when you're faced with challenges, you maintain a state of bravery that inspires those around you.

Your resilience is both empowering and uplifting. Your ability to bounce back after challenges makes you a pillar of strength.

You have an unbreakable spirit. No matter what you go through, you emerge stronger and better.

Your strength, both physical and emotional, inspires me. You are strong in every way that matters.

Your unwavering spirit helps me stay strong during challenging times. Your perseverance is commendable.
Remind her that you care about her dreams and her commitment to achieving them with these powerful compliments for women.
Your dreams and aspirations testify to how audacious you are. Your vision reveals the guts you hold deep within.

Your commitment to follow your heart inspires me

.

Your pursuit of passions sets a remarkable example for everyone in your world.

I love how you set your sights on the future. Your eyes are always focused on the tasks you have to accomplish, and it shows your intentionality.

Your determination to make your dreams a reality is admirable. Your dedication to the things that matter to you is inspiring.

Your relentless pursuit of goals reminds me that I can achieve anything as well.
Suggested Video: How we can cultivate intentional compliments
Take a moment to celebrate the impact she has had on you, your environment, and everyone who has been privileged to interact with her with these powerful compliments for women.
Your presence carries an

undeniable positive impact

. Your influence leaves an indelible mark everywhere you show up.

Your actions speak volumes. Your contributions make a tangible difference in the people you interact with.

Your sphere of influence radiates positivity and warmth. Your far-reaching impact reflects how capable you are as a leader.

Your commitment to making the world better is amazing. Your efforts are truly creating positive change.

Who wouldn't want to receive your ever-flowing generosity? You are a good soul, and this will keep attracting people to you.

Your compassion knows no bounds. You don't get angry easily because you're a good woman.

I will never stop loving you because you have helped me heal after the others hurt me deeply.

You are a gorgeous woman. On the outside, you look like a princess. However, what's even more striking about you is how beautiful you are on the inside. Your beautiful face doesn't even come close to matching the power of your amazing personality and character.
Commonly asked questions
Here are some of the most common questions about the best compliments for women and their answers.
How do compliments for a woman deeply affect self-esteem and well-being?
Beyond spreading positivity, studies show that compliments can improve the mental and physical health of everyone involved, both the giver and the receiver.
When a woman is genuinely and constantly complimented, especially by her partner and the people closest to her, her self-esteem and emotional and physical health are boosted.
Who doesn't want to walk around knowing that they can do anything?
Is it appropriate to compliment a woman's kindness or empathy?
Yes, it is. Sometimes, compliments about the non-physical parts of a woman can mean more to her than just complimenting her body, looks, and physical attributes.
Can I compliment a woman's resilience?
Yes, you can. Never forget that you can compliment a woman for both her physical attributes and the not-so-physical ones, like her resilience and attitude toward life.
How do I make sure my compliment is sincere?
For your compliment to sound sincere, avoid cliches and backhanded compliments.
Then again, doling out the same compliment to every woman you meet in a day (especially when they can all hear them) makes your compliments sound watered down.
Also, let your compliments address specific unique qualities you have identified in the person who's receiving it. Ensure you communicate your authentic admiration for her while at it.
How to compliment a woman on her looks?
When complimenting a woman on her looks, it's essential to be respectful and sincere. Focus on specific details rather than making generic comments.
For instance, you can mention her radiant smile, the way her eyes light up, or how her outfit accentuates her style. Avoid objectifying or overly sexualized remarks. A genuine, thoughtful compliment that highlights her unique beauty and personality is more likely to be appreciated.
Remember, consent and context matter, so ensure your compliment is appropriate for the situation and well-received by the individual.
Compliments can make a difference
Compliments for women are more than just words; they're expressions of genuine appreciation and respect. Remember that a well-thought-out compliment can brighten her day and leave a lasting impression.
Whether you're acknowledging her appearance, achievements, inner qualities, personality, relationships, strength, dreams, or impact, your words have the power to uplift and inspire.
Use these compliments as a starting point, and let your sincere words help you build strong connections as you go.
Share this article on
Want to have a happier, healthier marriage?
If you feel disconnected or frustrated about the state of your marriage but want to avoid separation and/or divorce, the marriage.com course meant for married couples is an excellent resource to help you overcome the most challenging aspects of being married.
You May Also Like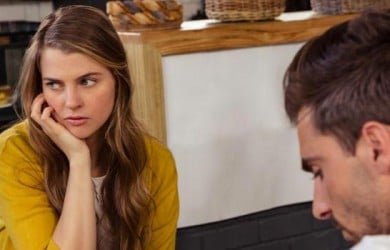 Popular Topics On Married Life