10 Reasons Guys Distance Themselves After Intimacy
It might be difficult to know if a guy truly wants to be with you before you get intimate with him. This is because some of them start to keep their distance after being intimate with you.
Hence, if you have asked why do guys distance themselves after intimacy, here is an article that provides possible answers to this puzzling question. After reading through, you will understand why that guy pulled away and the right thing to do when this happens.
What is the reason why guys act weird after hooking up
There are many reasons why guys need space after intimacy, and one of the best ways to find out is by hearing it from their mouth. If you try to judge from their actions, you might end up misinterpreting their intentions.
However, one of the common reasons why guys act weird is when they are not ready to be committed to the relationship.
They might have feelings for you, but they are not ready to settle down. Another reason could be that he is unsure if he is the right match for you. Things will only change in this regard if you assure him that you love and want him.
In this research study by Christina A. Ward and other authors, they delve deep into the reasons why many male partners withdraw or give their distance in relationships. This study is titled Why do men distance, and it is an interesting one that shows the factors predictive of male avoidance.
Why do guys keep their distance when they like you
Have you wondered why do guys pull away after intimacy or after professing their love to you? Sometimes, it might be because he doesn't know what to expect. Therefore, staying away from you is the safest move he can take.
However, you can also know his intentions by reaching out to him and having an open conversation with him. With this, you can know if he truly wants to be with you or not.
10 reasons why guys give you distance after intimacy
Before you got intimate with a guy, you noticed how he was all over you, acting like he would not survive if he left your side. Then, you notice that his interest and energy dried up after you were intimate with him.
This is why some people ask why do guys distance themselves after intimacy. Below are some reasons why this withdrawal happens:
1. He doesn't want a relationship
A guy might want to be intimate with you, but he is not ready for a relationship. One fact about guys is it might be hard to tell if they are in love with you or they want to satisfy their physical needs.
You can tell when you are sensitive to some patterns in his behavior and disposition towards you. For example, the guy might be in love with you, but he is not ready to settle down yet. He might have mentioned it to you, but you might not have interpreted it the exact way.
2. He only wanted to sleep with you once
Some guys only want to get intimate with you once, and they leave when they achieve their goal. Some of them will give you different promises so that you will accept their demands. After you give in and notice he is distant after intimacy, it might be that he has achieved his aim and moved on.
3. He might be scared
If you are wondering why do guys distance themselves after intimacy, it might be that he is scared of loving. Some men don't want to open up to anyone or feel vulnerable because it makes them less male.
Therefore, when a man sees signs of a possible loving relationship, he pulls away after intimacy. You don't have to think that something is wrong with you when this happens. If he is ready to love again, he might come back for you.
4. He wants to know if you love him
Some men can use intimacy as a strategy to know if you love them or not. If you have asked why men withdraw after intimacy, it might be that he wants to watch your next move. He probably wants to be sure that you are the right person for him before taking the next step. Your actions after he is intimate with him will determine if he will come back to you or not.
5. It's their refractory period
One of the possible answers to why do guys distance themselves after intimacy is because they are in their refractory period. It is difficult for men to immediately go for subsequent rounds after they ejaculate.
They need more time to achieve the same excitement level so that they can adequately satisfy you in bed. So, you don't have to be scared when they distance themselves. All you need do is give them more time to regain themselves and return.
6. You were probably too clingy
Many men don't like having romantic partners who are clingy. Therefore, if a man becomes distant after sex, it might be because you were quite too clingy after the nice time you had with him.
You might have thought that since he was probably the one for you, you didn't want to let him go. When a man withdraws after intimacy, you have to give him some space so that you don't scare him off finally.
7. He wants to take things slowly
Even though a man has interests in you, he might not be ready to move at the speed you want. Hence, he might give space, and you might begin to wonder why do guys distance themselves after intimacy. You need to reassure him that you will be patient with him to solve this issue. You can also give him some space and make yourself scarce a little bit so that he begins to miss you.
Related Reading: 

20 Ways to Give a Man Space to Fall in Love
8. He didn't enjoy himself with you
If he wasn't satisfied in bed with you, he might stay away from you, and this can make you ask why do guys distance themselves after intimacy. To know if this is true, you can communicate with him on how the sexual encounter went to see his response. Then you can also proffer ways on how to make the next one turn out better.
9. Inferiority complex
If you notice that he disappeared after intimacy, it might be because he feels less of himself. Some guys don't know how to get feedback after a sexual encounter, and they might keep thinking that they didn't perform well. Hence, if you have asked why do guys distance themselves after intimacy, you might want to let him know how well he performed.
10. He doesn't want to raise your hopes
Some guys are after what they can get from your body. Once you satisfy them, they can ghost off and return later. If you are wondering why guys disappear after intimacy, this might be one of the reasons. He probably likes your personality, but he doesn't want to lead you on and break your heart.
In this book written by Peter White, you will learn why men go silent, and will refuse to share their feelings.
What to do when he withdraws himself after intimacy
After knowing the possible reasons on why do guys distance themselves after intimacy, the next step is to figure out what to do with this knowledge.
Here are some things to do when a man withdraws after intimacy
• Give some space
One of the first steps to take concerning why do guys distance themselves after intimacy is to give them some space. This would allow them to figure out what they want, so that you to preserve your respect. If you keep obsessing over him without giving a breathing space, he might become more irritated and leave permanently.
• Show him that you are happy and independent
There are minimal chances that a relationship will go fine if one party continually obsesses over the other. When he is distant after sex, you need to continue living your life. He needs to know that you can exist without him and that other aspects of your life cannot be stagnant. Therefore, keep going out with your friends and enjoying your life until he is ready to return.
Related Reading: 

Why Is It Important to Be Independent in a Relationship?
• Communicate openly
If he comes back by any chance, do not chase him with rude or uncouth comments. Rather, have an open dialogue with him on what occurred. You need to find out the reason why he kept his distance initially.
Related Reading: 

Open Communication In a Relationship: How to Make it Work
• Figure out what he wants
After knowing why he left, it is important to know his intentions moving forward. Does he want to build something serious with you, or is he there for just flings? This is what it means to define a relationship. When you know his intentions, you will know the next step to take.
If he has distanced himself from you and it looks like he is not interested, check out Bob Berkowitz book titled: He's just not up for it anymore. This book tells you what to do when men withdraw themselves.
Conclusion
After thinking he would remain with you after being intimate, you discovered that he didn't want to be anywhere near you. Then after asking your friends for advice, you discover that the question of why do guys distance themselves after intimacy is a common inquiry on almost everyone's lips.
With the information in this piece, you now have a better idea of why he became distant after your encounter with him.
Here are some tips on how to make a man fall in love with you:
Share this article on
Want to have a happier, healthier marriage?
If you feel disconnected or frustrated about the state of your marriage but want to avoid separation and/or divorce, the marriage.com course meant for married couples is an excellent resource to help you overcome the most challenging aspects of being married.
More On This Topic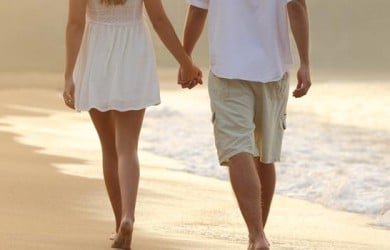 You May Also Like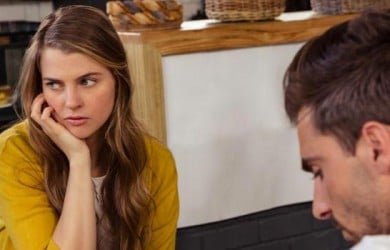 Popular Topics On Married Life