Why Do Women Cheat in Relationships: 11 Possible Reasons
Infidelity within relationships is a sensitive and often distressing topic, affecting couples from all walks of life. While cheating is not limited to any specific gender, understanding the motivations behind why do women cheat can shed light on the complex dynamics of human relationships.
In this article, we delve into the various reasons women cheat, as this might be something that you are curious about.
One thing we have to be mindful of is that the reasons for infidelity, for both men and women, can be complicated and multifold. There are layers behind this, and that's why we need to have a nuanced outlook when trying to understand why do women cheat.
From emotional dissatisfaction and communication breakdowns to the quest for excitement and revenge, we explore a few common reasons why some women choose to stray. By unraveling these complexities, we aim to foster empathy, facilitate communication, and promote healthier relationships built on trust and understanding.
11 reasons why women cheat on their partners
It is important to note that infidelity can occur in any relationship regardless of gender, and it is not limited to women alone. People cheat for various reasons, and it's essential to remember that each individual and relationship is unique.
It might be hard to understand 'Do women cheat more than men.' However, we can provide you with some common factors that may contribute to why some women cheat on their partners. Here are some possible reasons:
1. Emotional dissatisfaction
Women may seek emotional fulfillment outside of their current relationship if they feel emotionally neglected or unsupported by their partner.
As such, you must be mentally and emotionally available for her. So that both of you can get emotional support from each other; besides communication, this is one of the bedrock of a healthy relationship.
2. Lack of communication
Research shows that sexual communication plays a significant role in the amount of satisfaction that a couple derives from the relationship. So, when communication breaks down, a woman may feel unheard or unable to express her needs, leading her to seek a connection elsewhere.
3. A desire for novelty and excitement
Some women may cheat because they crave new experiences or excitement that is missing in their current relationship. The monotony of being in a relationship with the same partner might make someone crave some excitement in the form of infidelity.
4. Lack of intimacy
If a woman cheats on her husband, you must take a closer look at the level of physical and emotional intimacy that she shares with her partner.
When a woman feels that physical or emotional intimacy is lacking in her relationship – and she knows she cannot get it through that relationship – she might decide to look for it elsewhere. That is common for most women who cheat.
5. Revenge or retaliation
In some cases, a woman may cheat as a response to her partner's infidelity or other relationship transgressions.
Recent surveys show that many women chose to cheat on their partners because their partner had betrayed their trust. Infidelity was seen as a way for them to hurt their partner, get the upper hand over them, or teach them a lesson.
6. Emotional connection with someone else
If a woman develops a deep emotional connection with someone outside her relationship, she may be tempted to cheat to explore that connection further.
So, why do married women cheat?
A married woman may start out by engaging in a little, seemingly innocuous flirting as a mildly intoxicating experience. But what starts as 'just having fun' might quickly turn into more than just casual fun.
7. Relationship dissatisfaction
Experts have proven that there is a link between infidelity and estrangement between couples. So, when a woman feels unfulfilled or unhappy in her current relationship, she may cheat as a means of seeking satisfaction or escape.
8. Lack of compatibility
A relationship is usually successful when the partners are compatible with each other and can work together to make the relationship more meaningful. But if a woman feels incompatible with her partner in terms of values, interests, or goals, she may be more inclined to cheat.
For example, a woman feels a lack of compatibility with her partner but ends up meeting a person who she is more compatible with. This may lead her to get closer to the other person or even cheat.
9. Opportunistic situations
Wondering why do women cheat?
Sometimes, women may cheat due to being in an opportunistic situation where the chance presents itself, and they succumb to the temptation. Usually, this happens when they are dissatisfied with their partner or relationship, which makes it easier to succumb to the temptation.
10. Sexual dissatisfaction
The desire for sexual satisfaction is an important aspect of various relationships, and it can be a reflection of a relationship's health. But is this linked to why do married women cheat?
If a woman feels unsatisfied with her sexual experiences within her relationship, she may be tempted to seek satisfaction elsewhere.
11. Personal issues
Rather than relationship-related problems being at the base of "Why do women cheat," the reasons can also be related to issues that one might be going through on a professional, personal, or psychological level.
Women dealing with personal struggles such as mental health issues, identity crises, or unresolved trauma may turn to infidelity as a way to cope or find temporary relief.
Some commonly asked questions
Here are the answers to some pressing questions about cheating women that can help give you some clarity:
Can a woman love you and still cheat?
Yes, it is possible for a woman (or anyone) to still love their partner and engage in infidelity. Love is a complex emotion, and relationships can be influenced by various factors. Cheating may occur due to personal struggles, unmet needs, or even impulsive actions.
While cheating can be deeply hurtful and damaging to a relationship, it doesn't necessarily mean that love is absent. Understanding the underlying reasons and working on communication and trust are essential for healing and rebuilding the relationship if both partners are willing.
Will a cheating girlfriend cheat again?
The likelihood of a cheating girlfriend repeating her actions in the future depends on various factors. It's crucial to remember that individuals and relationships are unique.
While some married women who cheat may learn from their mistakes and work on personal growth and relationship improvement, others may continue their infidelity patterns.
Rebuilding trust, open communication, and addressing the root causes of cheating can contribute to preventing future occurrences. However, there are no guarantees, and it's essential to evaluate the cheating female's commitment and willingness to change before determining the potential for future fidelity.
Should I forgive her for cheating?
Deciding whether to forgive a partner for cheating is a deeply personal and complex choice. It depends on your values, the circumstances of the infidelity, and the willingness of both parties to work on the relationship.
Forgiveness can lead to healing and growth, but it requires open communication, rebuilding trust, and addressing underlying issues. It's important to consider your own emotional well-being and whether forgiveness aligns with your boundaries and needs.
Seeking guidance in relationship counseling can provide valuable support during this difficult decision-making process while dealing with female infidelity.
If you decide to forgive your partner's infidelity, watch this video to learn how to forgive your partner in a healthy manner:
Final thoughts
It can be hard for a partner to understand why women cheat, irrespective of the psychological effects of infidelity or a deep dive into married women cheating.
But in the end, everybody has their reasons for the actions they perform. So, for partners trying to figure out why do wives cheat, it is essential to take good care of your relationship, dedicate your time and energy to making healthy changes and make sure you know her needs.
Those are the basic ingredients for keeping her happy and staying together while hopefully tossing out any possibility of women's infidelity.
Share this article on
Want to have a happier, healthier marriage?
If you feel disconnected or frustrated about the state of your marriage but want to avoid separation and/or divorce, the marriage.com course meant for married couples is an excellent resource to help you overcome the most challenging aspects of being married.
Learn More On This Topic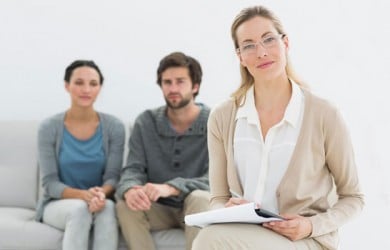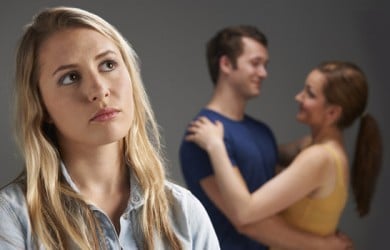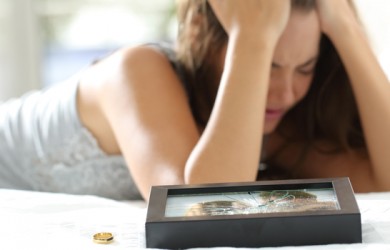 You May Also Like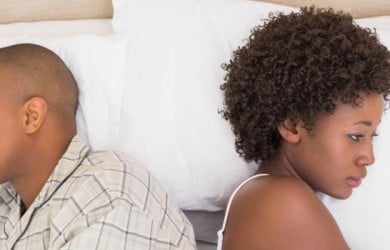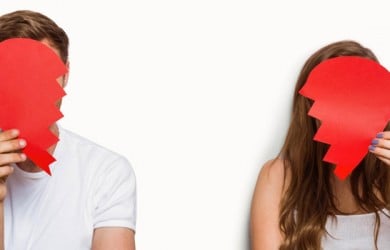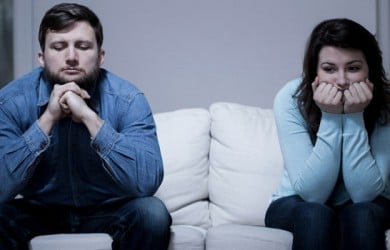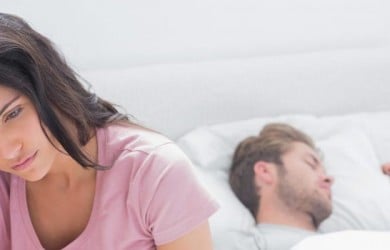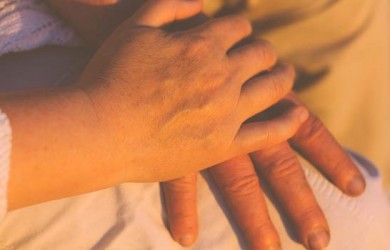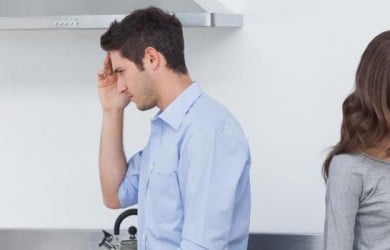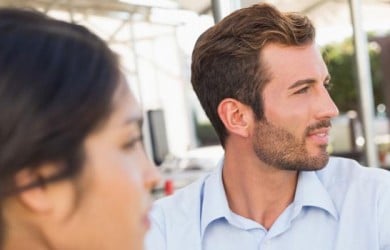 Popular Topics On Marriage Help