Does Living Apart Together Make Sense?
Having some alone time to yourself can feel like a good idea sometimes; however, there is only so much alone time that your relationship withstands before it breaks and falls apart.
While many engaged couples are busy stressing out about the expenses of being married, some couples are opting for a marriage in the city hall, and there is another group of people doing something else entirely.
Whether people choose to get married or not, many couples follow the same mode of relationship where they meet, fall in love, and then finally move in with one another.
Lately, though, some people are altering the stereotype and opting for falling in love and having a long-term relationship without cohabiting with their loved ones. This is what is known as living apart together.
Can a relationship survive 'living apart' after living together?
Before we talk about whether living apart together works or not, let's understand what it means.
For younger couples, the choice to live apart is because of financial circumstances or due to separation brought by school or work.
As the couples tend to age over 60, the most common reason for being in a "living apart together" relation is to be independent.
In the younger group of couples, the majority of people tend to move with their partners, whereas when it comes down to old age, many couples have no such plans.
These couples want to stay in their own house and stick with the lifestyle they have while remaining in a committed relationship, as well.
Furthermore, the old age group has people who have been married before and have grown-up children. These individuals do not want to leave behind their autonomy and start all over.
Also, many of these individuals are not into caring for their spouse, and some do not want to complicate their kid's inheritance.
Therefore, this living apart together lifestyle allows them to live life the way they want, have their own space to do their thing, and also have someone to love and be loved by.
What are the disadvantages of living apart together?
Like every other decision, living apart together also comes with its own set of disadvantages and advantages.
Having some alone time can feel like a good thing, but then having too much alone time can make you depressed and your entire relationship to fall apart.
Some other disadvantages that come with living apart together are:
Lack of intimacy
Happy couples usually express their love via physical actions such as kisses and hugs. What happens when you need a hug in the middle of the night?
Waking up in your empty bed when you are in a relationship gets old, and you will want someone to cuddle with.
Living apart together relationships work only when both the people need their space and are fine with the lack of intimacy present.
Weak communication
Communicating is more than just speaking. Having non-verbal communication is more important than verbal communication in your relationship.
A simple text and phone call cannot replace the thrill you feel when you make eye contact with your loved ones, or when you say good morning to one another while exchanging smiles and kisses.
While living apart together, weak communication is very common, and this leads to weak relationships.
Trust issues
Building trust with someone is easier to do so when you are there to look after their behavior and observe it.
How will you know if you are being cheated on when your partner is not around you most of the time? How do you tackle these trust issues?
Being in 'living apart together' relationships can only be pursued by people who are strong in their beliefs to stay faithful. Some people tend to use these relationships to see who is out there and also explore other open relationships.
If 'no strings attached in a relationship' is something that you agree with your partner, then living apart together can be a good thing for you. But if you tend to have trust issues, then avoid having this kind of relationship.
Extra effort in maintaining
Apart from the above reasons for avoiding this living apart together trend, one another disadvantage it brings is that living apart together requires extra maintenance.
All the obstacles and problems of not being in the same gathering as your partner will make you question whether your relationship is worth putting this effort in.
As wonderful as your partner may be, there are many other fishes in the sea, and when you find the person who you want to live with, you may want to end the living apart together relationships.
Conclusion
The question "does living apart together work or not" is something that depends entirely on you.
If you are willing to work it out, it will be good, and if you are unable to do so, then this is not a good idea. So, choose wisely.
Share this article on
Want to have a happier, healthier marriage?
If you feel disconnected or frustrated about the state of your marriage but want to avoid separation and/or divorce, the marriage.com course meant for married couples is an excellent resource to help you overcome the most challenging aspects of being married.
More On This Topic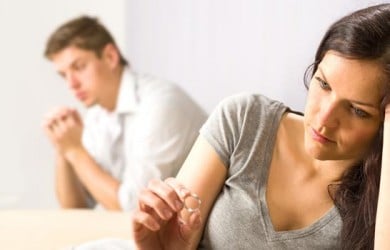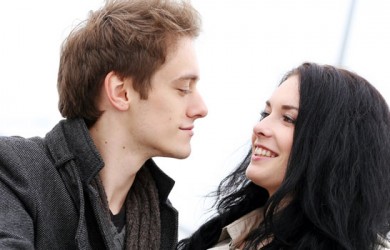 You May Also Like