7 Reasons That Can Cause Deep Divorce Regrets
Deciding to sign the papers to get a divorce is never easy, and it often comes after a lot of soul-searching and emotional turmoil.
While divorce can bring relief and a fresh start, there are times when you may find yourself feeling divorce regrets.
Let us explore seven reasons why some individuals feel divorce regret.
Once we understand these factors, it will help us make more informed decisions about the future of our relationship.
What is the meaning of divorce regret?
Divorce regrets are feelings of deep remorse, dissatisfaction, or second thoughts that individuals may experience after a divorce.
It encompasses the complex mix of emotions and reflections that arise when one questions the decision to end their marriage.
People who feel divorce regrets may feel a sense of loss, nostalgia for what once was, or an awareness of the challenges and consequences they now face due to the divorce.
It can manifest as a longing for the past, a desire to reconcile, or an acknowledgment that the grass isn't always greener on the other side, prompting them to question their choice to end their marriage.
7 signs that you are feeling divorce regret
"I'm not sure if these are perimenopause divorce regrets or if I regret divorcing my husband. Did I really make the wrong decision?"
But what if you start feeling your biggest regrets after divorce instead of feeling a breath of fresh air?
While it can be the right choice for some couples, there are instances where individuals may start to experience divorce regret.
This feeling of remorse, second-guessing, and longing for what was lost can be incredibly challenging to navigate.
If you're wondering whether you might be experiencing divorce regret, here are seven signs to look out for:
1. Persistent nostalgia
One of the most common signs of divorce regrets is persistent nostalgia.
You may find yourself reminiscing about the good times you had with your ex-spouse, remembering the happy moments, and longing for the familiarity of your old life.
Then, you might realize that you're smiling for no reason. This nostalgia can be overwhelming and may leave you questioning if you made the right decision.
2. Comparing new relationships with the old one
It could be a sign of regret if you constantly compare your current relationships or dating experiences to your past marriage or ex-spouse.
You may have an idealized view of your past relationship and believe it was better than your current one.
3. A feeling of loneliness and isolation
Divorce often leads to a significant change in social dynamics.
If you feel increasingly lonely and isolated, missing the companionship and support you had in your marriage, it could be a sign of divorce regrets.
Divorce regrets often amplify loneliness as you yearn for the emotional connection you once had.
4. Second-guessing your decision to end your marriage
Do you regret your divorce? Have you ever looked in the mirror and asked yourself this question?
You might frequently second-guess your decision to divorce, wondering if you could have done more to salvage your marriage. This constant self-doubt and reevaluation may indicate regret over ending the relationship.
5. Idealizing your ex-spouse
It's a clear sign of regret when you start to idealize your ex-spouse, focusing only on their positive qualities while ignoring the reasons that led to the divorce.
When seeking a new partner, some people look for similar qualities as their previous partner.
You may convince yourself that your ex was the perfect partner and that your issues were manageable or insignificant.
6. Emotional turmoil
Divorce regret often brings about a whirlwind of emotions.
One of the signs of divorce regret is when you experience sadness, anger, guilt, and confusion simultaneously.
These emotions can become overwhelming and disruptive to your daily life, affecting your ability to move forward.
7. Desire to talk and reconnect
"Am I regretting that I divorced my husband? Now I want to talk to him again."
The most telling sign of divorce regret is a strong desire to reconnect with your ex-spouse.
One of the signs ex-wife regrets divorce is if she tries to reconnect with her ex-spouse.
This is because you're starting to entertain thoughts of reconciliation, even if the circumstances that led to the divorce remain unchanged.
This longing for your past relationship can be a powerful indicator that you regret the decision to divorce.
A note to remember:
If you recognize any of these signs in yourself, you must remember that divorce regrets are a natural and complex emotion.
It doesn't necessarily mean getting back together with your ex-spouse is the right solution.
Instead, it's an opportunity to reflect on your feelings, seek support from friends, family, or a therapist, and explore ways to move forward healthily and constructively.
Related Readings:
7 reasons why people regret divorce
Before deciding to end a marriage, most couples have lots of steps to take and lots of time to think about their life-altering decision, so why would some people feel divorce regrets?
The reasoning behind divorce regrets can be intricate and often defy easy categorization.
Here, we explore seven unique and less-discussed factors that can lead to regret after divorce:
1. Financial fallout
Do people regret divorce because of financial fallout?
This situation happens. You see, beyond the emotional toll, divorce can have a significant financial impact.
Some individuals regret divorce when they realize the economic challenges of splitting assets, managing separate households, and dealing with alimony or child support.
Unexpected financial strain can leave people longing for the stability of their previous marital finances.
2. Impact of separation on children
Parents may only partially anticipate the extent of their regret when they see the impact of divorce on their children.
Seeing your kids missing their parents, crying, and asking why you had to be in a broken family can break your heart.
Witnessing your children's struggles or distress and the challenges of co-parenting can lead to profound feelings of divorce regrets.
3. Loss of mutual friends and each other's family
When couples divorce, it often results in a shift in social circles. Some people regret divorce when they lose close friends and their ex's family.
Loneliness and a sense of isolation can cause divorce regrets.
4. Unfulfilled dreams and goals that you once had
Divorce can interrupt shared dreams and plans for the future.
Some individuals experience regret when they realize that the goals they once had with their spouse, such as travel, businesses, a family, homeownership, or retirement plans, are no longer feasible or as enjoyable without their partner.
5. Dramatic changes in lifestyle
After a divorce, lifestyle adjustments are inevitable.
People may regret the divorce when they find it challenging to adapt to a different living situation, a reduced standard of living, or the need to reenter the workforce after years of relying on a spouse's income.
6. Back in the dating game
After a divorce, reentering the dating scene can be both exhilarating and intimidating.
Some individuals regret divorce when they struggle with the complexities of dating in the modern world, particularly if they face rejection, trust issues, or feel overwhelmed by the pressure to find a new partner.
7. Revisiting unresolved issues
Divorce does not always bring closure to relationship issues. It can sometimes magnify unresolved emotional baggage and bring it into their post-divorce life.
Sometimes, couples find it hard to find common ground, and arguments can lead to divorce.
Empathy can make a huge difference.
Dr. David Hawking, a clinical psychologist, shares how to avoid conflict with three empathy techniques:
Commonly asked questions
Do you think you're experiencing divorce regrets? Here are some of the most common questions about divorce regrets.
Is it normal to feel regret after getting a divorce?
Yes, it's normal for some individuals to feel divorce regrets.
Divorce is a complex and emotionally charged decision, and regret can arise due to various factors, including nostalgia, loneliness, or the challenges of adjusting to post-divorce life.
These feelings can be part of the healing process and often fade with time, but seeking support from a licensed therapist can help individuals navigate these feelings effectively.
What is usually the biggest regret after a divorce?
"When does divorce regret set in, and what's the biggest regret one could have?"
Divorce regrets can occur at various times, often after the initial relief or freedom from a troubled marriage, as individuals reflect on the consequences and challenges of post-divorce life.
Divorce often leads to regret, especially regarding the impact on children.
Parents may regret changes in their children's upbringing or witnessing their struggles.
Do people regret divorce? If yes, why does it happen, and what do they regret about their decision?
Yes, people can regret divorce.
This regret often occurs due to various factors, including nostalgia, financial difficulties, the impact on children, and the challenges of dating or finding new relationships.
They may regret the loss of a familiar partnership, lifestyle changes, or unfulfilled dreams.
Individuals may experience regret when unresolved emotional issues resurface from their previous marriage, causing them to question their decision to divorce.
Conclusion
Divorce regrets are more common than you think. It is a complex and natural emotion that can arise from various aspects of post-divorce life, including emotional, financial, and social challenges.
It doesn't necessarily mean the divorce was a mistake.
Also, seeking support and self-reflection can help individuals navigate these feelings and find peace in their new chapter.
Share this article on
Want to have a happier, healthier marriage?
If you feel disconnected or frustrated about the state of your marriage but want to avoid separation and/or divorce, the marriage.com course meant for married couples is an excellent resource to help you overcome the most challenging aspects of being married.
You May Also Like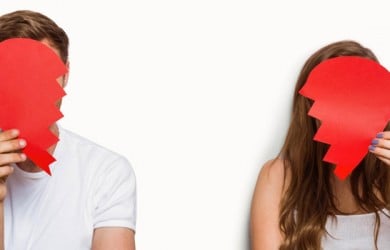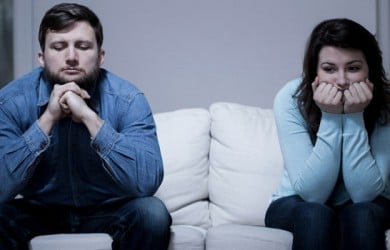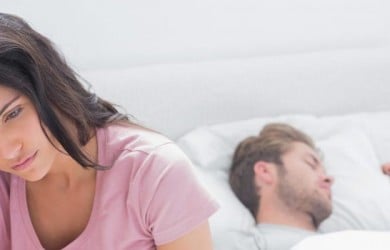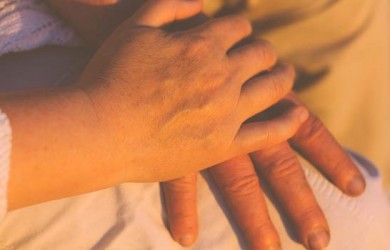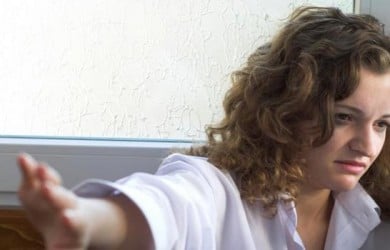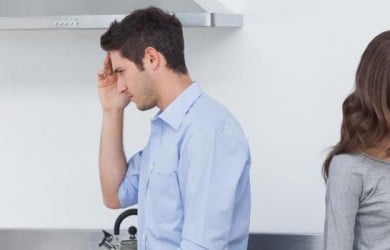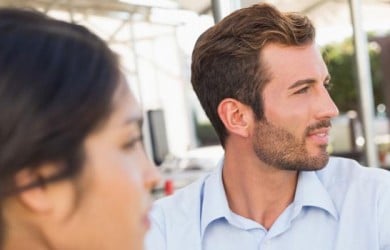 Popular Topics On Marriage Help