What Is an Assertive Communication Style? (With Examples)
The term assertiveness is something that a lot of people have heard about. But there's a lack of clarity regarding genuinely understanding the meaning of assertiveness or assertive communication.
There are about four basic communication styles, namely:
Passive communication style

Passive-aggressive communication style

Assertive communication style
Amongst all these styles of communication, the most favored or healthy style of communication is considered to be the assertive communication styles.
Yes. Assertive communication is healthy.
That's why it's important to learn about assertive communication, how to be an assertive communicator, the benefits of being assertive, and much more!
Also Try: 

What Is Your Communication Style?
What is assertive communication?
To begin with, let's address the all-important question: "what is assertive communication?"
Assertive communication is the type of communication that involves communicating through statements that are clear and honest.
When you communicate assertively, you're sharing your opinions, ideas, values, beliefs, thoughts, and feelings in a healthy manner without judging other individuals for theirs.
Another fundamental aspect of assertive understanding communication is that with this communication style, you can advocate for your requirements and desires when necessary, and it is done politely.
This is because assertiveness in communication involves respecting your ideas and that of other individuals.
In the context of romantic relationships, the answer to what is assertive communication remains more or less unchanged.
When you're in a situation where you'd like to discuss something serious or significant with your beloved, understanding what is assertive communication and implementing it can be great for expressing your concerns and needs productively and working collaboratively (with your beloved) to resolve conflicts.
You must know that assertiveness is different from aggressiveness. For more on this, check out the video:
The benefits of communicating assertively in relationships
The next part of understanding what is assertive communication is to take a close look into the benefits of assertive communication when it comes to enhancing relationships.
Here are the key relationship-enhancing benefits of communicating with assertive statements:
1. Establishing healthy boundaries
In relationships, identifying, expressing, and protecting one's needs is very important.
Understanding what makes communication assertive and implementing assertiveness in your relationship allows you to be vocal about your requirements and desires respectfully. When you protect and respect your own needs by communicating assertively, you establish healthy boundaries in your relationship.
You're also showing that you understand and respect your partner's needs through your assertive messages.
2. It establishes trust between you and your beloved
As already mentioned, understanding the importance of clarity and honesty when it comes to an understanding of assertive communication is necessary.
Communication cannot be considered healthy unless the communicator is honest and clear about what they're sharing. So, when you implement assertiveness in your relationships, you're being direct, open, and honest with your partner.
This establishes an excellent relationship grounded in trust.
Related Reading: 

15 Ways on How to Build Trust in a Relationship
3. Effective conflict resolution
The way a couple resolves conflict is a critical determinant of the long-term potential of that relationship.
Now, as assertive communication involves interacting with people, including your partner, in an open, honest, and direct way, without any passive or aggressive statements or messages, it is easier to resolve conflicts quickly and efficiently.
A big part of understanding what is assertive communication is also being an effective and empathetic listener for your partner.
4. Prevention of conflicts
You will notice that once you fully understand what assertive communication is and incorporate an assertive communication technique in your relationship, the frequency and intensity of arguments with your partner will inevitably go down.
So, assertive communication is excellent for avoiding or preventing conflicts.
Related Reading: 

15 Relationship Conflict Patterns & Common Causes
5. Stress avoidance
This one is simple. The more you communicate in a passive-aggressive, aggressive, sarcastic, critical, or blaming manner, with people around you, the more unsatisfied you'll be in your relationships.
Consequently, you'll experience a lot of negative emotions. This can be stressful.
With assertive communication, the chances of having poor experiences with people will go down, and therefore, you'll be less stressed.
6. Higher relationship satisfaction
Keeping the other benefits mentioned above of assertive communication in mind, it's pretty easy to understand that your romantic relationship will feel more fulfilling and satisfying with assertive communication.
Also Try: 

Quiz: What's the Satisfaction Level in Your Relationship?
The characteristics of the assertive style of communication
To understand what assertive communication is, it's necessary to learn about its characteristics of assertive communication.
Many of the characteristics of an assertive communication style are focused on one's non-verbal communication skills.
1. Direct eye contact
Maintaining direct and proper eye contact is essential for assertive communication because it conveys sincerity, confidence, and interest.
2. Assertive stance/ posture
A confident stance or posture always characterizes the assertive communication style. It's a good balance of casualness and strength.
3. Facial expression
When speaking about something assertively, your facial expression should be congruent to what you're talking about. In assertive communication, facial expressions should neither convey anger nor fear/anxiety.
4. Tone of voice
The right tone of voice, which isn't too loud (can be considered aggressive), too soft (can be considered passive), or too sarcastic, is essential.
5. Good timing
An assertive communicator will have a good understanding of the appropriateness of the place, situation, and time when it comes to communication. For example, when you're at your spouse's office party, it wouldn't be the best time to discuss the division of household chores.
Related Reading: 

Why Timing in Relationships Is Important?
6. Clarity
In assertive communication, the communicator is specific and clear about what they're talking about. Ambiguity is avoided. For example, rather than saying, "don't annoy me," you can say, "I feel annoyed and upset since you keep checking your mobile while talking."
Advantages of assertive communication
Let's look into the advantages of perks of being an assertive communicator to understand further what is assertive communication:
Greater self-confidence

Enhanced self-awareness

A positive self-image

Higher self-respect

Enhanced self-control

Greater self-disclosure

Lower anxiety and depression tendencies and better overall mental health

Lower chances of being taken advantage of or exploited by others

Better stress management ability

More extraordinary ability to respect individual differences

Fulfilling relationships
Disadvantages of assertive communication
Even when you're an assertive communicator, there may be certain drawbacks of assertive communication that you will experience. These include:
Incompatibility with people who don't have a healthy style of communication.

The change in your communication style may not be taken well by some people around you, and they might disapprove of the same.

Being assertive doesn't mean that you'll always get what you desire.

It can be tricky (especially in the beginning) to figure out how to respect differences of opinion.

Some individuals might accuse you of being selfish or self-centered.
Implementing assertive communication in your relationships
Let's now look into techniques that you can consider implementing along with examples of assertive communication to become an effective assertive communicator.
1. Incorporate "I" statements
One of the most important characteristics of assertive communication is that it doesn't involve the use of critical, threatening, or blaming statements. To be more honest, straightforward, direct, and open while communicating, using "I" statements is excellent, especially when discussing your feelings or making requests.
Assertive examples include saying, "I'm feeling exhausted because of the hectic week, so I need to unwind and relax now." This is a better alternative to saying, "Can't you see that I'm exhausted from doing all the housework? Just go! Please leave me alone! I need to chill!"
Related Reading: 

Using "I" Statements in Relationships
2. Behavior rehearsal
When it comes to becoming an assertive communicator, it's important to first introspect and reflect upon your general communication style. Identify whether you're submissive, aggressive, assertive, or passive-aggressive.
Once that's been identified, start slowly with assertiveness. One of the easiest things you can do is practice with a loved one you trust. You both can role-play as well to make the rehearsals more effective.
3. Repeated assertion
This assertiveness technique is effective for feeling at ease and increasing your distress tolerance for manipulative verbal traps, irrelevant logic, and aggressive conversations.
For repeated assertion, you have to keep repeating what you'd like to convey and stay focused on the topic of discussion irrespectively of what the other person says.
One of the assertive response examples of being forced by a sales representative to buy something would be staying calm and repeating a phrase like "No thanks, not interested."
4. Fogging
This assertive technique effectively prevents you from getting defensive or feeling anxious in response to constructive and manipulative criticism. For this, acknowledge the criticism first. Then agree that the point made by the speaker may hold some truth.
An example of fogging would be: " I agree that there have possibly been situations where I forget to return your calls."
5. Negative assertion
This assertiveness technique softens the blow when acknowledging and accepting your flaws. You simply sympathetically and tentatively agree with the criticism about your negative qualities in the negative assertion.
An example of a negative assertion would be to say, "Yes, you are right. I have often forgotten to wish my friends on their birthdays."
Conclusion
Understanding what is assertive communication can be fantastic for improving the overall quality of your life and relationships.
Share this article on
Want to have a happier, healthier marriage?
If you feel disconnected or frustrated about the state of your marriage but want to avoid separation and/or divorce, the marriage.com course meant for married couples is an excellent resource to help you overcome the most challenging aspects of being married.
Learn More On This Topic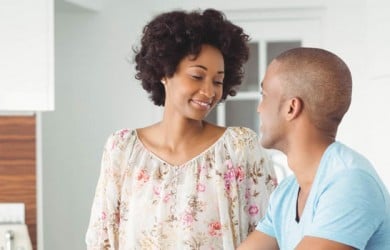 You May Also Like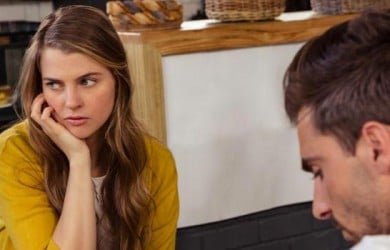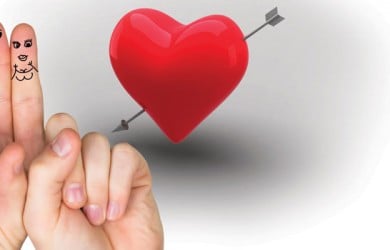 Popular Topics On Married Life