Problems in Your Marriage? Here's a Plan of Attack
What marriage does not have its share of problems? Few. In fact, those couples who say they have no problems are either in deep denial or not communicating with each other. For the rest of us, we need to recognize that marital problems can occur, and we need to address, not ignore them, in order for our relationship to grow.
One of the most important pieces of marriage advice you can learn is this: if you and your spouse find yourselves unable to move forward towards a constructive resolution to your problems, call in the big guns.
Enlist the help and expertise of a licensed marriage and family therapist.
There is no shame in consulting someone who is trained to help you help yourselves, and millions of marriages like yours have been not only saved but made stronger, after spending some sessions with a qualified therapist.
How can you best prepare yourselves for your therapy sessions?
1. Identify the core issues that you want to work on
Before starting marriage therapy, it is helpful to sit down and make a list of all of the problems you'd like to address. List these from most important to least important. You and your husband may want to make your own separate lists, as you may have some items that you were unwilling to share openly with your husband.
This is the great advantage to working with a therapist, as it allows you the possibility to unpack issues in the safety of her office that you may have been reluctant to address with your spouse at home.
2. Remember: Conflict resolution begins with you
Another important piece of marriage advice is to stay mindful of the fact you cannot change anyone else. You can only change how you see and react to the problems in your marriage. So when you are working on these marriage problems, either in the therapist's office or at home with your spouse, keep in mind that you want to keep the focus on you.
What can you do to productively move forward with the issues that are keeping you in a certain negative pattern? How can you reframe the situations that are causing you stress and anxiety? If things do not change, where do you see yourself in five, ten years? Can you live with that? If not, what steps can you take to change things?
3. Speak from a place of kindness, calmness, and respect
When couples discuss their marital problems, it is easy for tone to escalate and blame to be assigned.
Establish a set of rules before you being the conversation.
We will treat each other kindly. We will talk in a calm voice. We respect each other and will not indulge in name-calling or verbal abuse.
And make sure that there is a consequence should any of these rules not be upheld. We will take a break from the conversation and remove ourselves to separate rooms until we have both calmed down and feel ready to continue.
4. Have your therapist teach you healthy ways of communicating
The goal is not to eliminate all problems in your marriage. The goal is to learn good, healthy tools to use when marriage problems come along. One of the best tools you can have in your marriage toolkit is good communication skills.
5. Here are some ways to introduce delicate subjects without setting up for a fight:
"I feel……" is better than "You make me feel……"
"I worry about…." Is better than "You make me worried about….."
"I would like to….." is better than "I would like you to…"
"I understand why you see things that way" is better than "You are wrong and totally don't understand what is going on here."
See how non-threatening those first statements are? They open up the conversation rather than shutting down your partner.
6. Check in with each other
A common problem in marriage is busyness. Both couples are working, there are children to care for, a home to keep tidy and running, and all the other chores that pull your attention away from each other. No wonder spouses can feel neglected. Sometimes, just making a point to check in each evening with your spouse is enough to keep a small problem from developing into a larger one.
While it is tempting to chill in front of the television once you have taken care of all of your other family-related responsibilities, take some time to sit with your partner and see how they are doing.
Turn towards them, touch them, and ask them how their day was.
Tune into their answer, and take it from there. Nothing helps a couple stay bonded like hearing each other, seeing each other and showing that their day/life matters to you.
7. Say thank you
A common problem that couples report is that they feel taken advantage of or their efforts go unrecognized. This is particularly common in long-term marriages, where it is easy to forget to thank your spouse for the things you have gotten used to receiving from them: a nice meal, or a clean home, or an oil change on your car.
Neglecting to express gratitude contributes to a negative feeling in the relationship, so make sure you are saying thank you at least once a day. Everybody likes to feel seen and appreciated, and you'll feel better offering gratitude towards the most important person in your life.
Share this article on
Want to have a happier, healthier marriage?
If you feel disconnected or frustrated about the state of your marriage but want to avoid separation and/or divorce, the marriage.com course meant for married couples is an excellent resource to help you overcome the most challenging aspects of being married.
Learn More On This Topic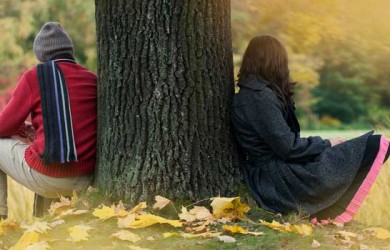 You May Also Like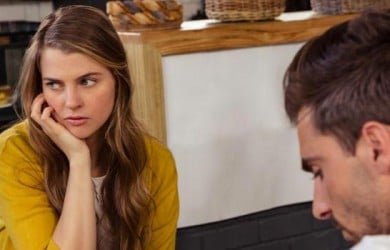 Popular Topics On Married Life