Civil Unions and Gay Marriages in Hawaii
Civil unions were approved by the Hawaii Legislature in February 2011, and signed into law on February 23, 2011. Senate Bill 232 (Act 1), made same-sex and opposite-sex couples (gay marriage in Hawaii) eligible for civil union recognition beginning Jan. 1, 2012. The law grants same-sex couples the same rights as married couples. In 1998, Hawaii voters approved a constitutional amendment giving legislators the authority to define marriage as exclusively between a man and a woman. Civil unions are a legal partnership, open to both same-sex and heterosexual couples, and no religious institution or leader would be required to perform or recognize them.
Requirements for a civil union
There is no state residence or U.S. citizenship requirements.

The legal age to enter a civil union will be 18 years or older for both males and females.

The new law establishes all unions entered into in other jurisdictions between two individuals not recognized under Hawaii's marriage law shall be recognized as civil unions beginning January 1, 2012, provided that the relationship meets the eligibility requirement of Hawaii's civil unions chapter, has been entered into in accordance with the laws of that jurisdiction, and can be documented.

Those already in a domestic partnership or civil union in other jurisdictions who want to enter a civil union (either with another person than they are united to in the other jurisdiction or in a ceremony conducted by a Hawaii civil union performer) must first terminate the domestic partnership or civil union.

If previously married, proof of termination of that marriage must be presented to the civil union agent by the applicant if the divorce or death was final within 30 days of applying for a civil union license. Proof consists of a certified original divorce decree or a certified death certificate. Other credible proof of termination may be accepted at the discretion of the DOH.

A civil union shall not be entered into and shall be void between the following persons: parent and child, grandparent and grandchild, two siblings, aunt and nephew, aunt and niece, uncle and nephew, uncle and niece, and persons who stand in relation to each other as ancestor and descendant of any degree whatsoever.
Steps for getting a civil union
First, you must apply for a civil union license. The license permits a civil union to take place.

Second, you and your partner must appear in-person before a civil union agent to receive your license.

Third, once you receive your civil union license, your legal civil union must be performed by a licensed civil union performer or officiant.
Civil union license process
First, a civil union application must be completed. The application may be completed and printed online. The civil license application form is available in PDF format (see link below).

The civil union license fee is $60.00 (plus $5.00 portal administrative cost). The fee may be paid online or in-person at the time the application is submitted to a civil union license agent.

Both prospective partners in the civil union must appear together in person before a civil union agent to submit their official civil union application for a civil union license. Proxies are not allowed.

Applications will not be accepted if sent by either postal mail or e-mail.

The prospective partners may only obtain a civil union license from an agent in the county in which the civil union is to be solemnized or in which either prospective partner resides.

The prospective partners should be prepared to provide the civil union agent with the necessary proof of identification and age and present any required written consents and approvals. All of the necessary documents should be obtained prior to applying for a civil union license and appearing before an agent. A valid government issued photo I.D. or driver's license may be presented.

Upon approval, a civil union license will be issued at the time an application is made.

The civil union license is valid only in the State of Hawaii.

The civil union license expires 30 days after (and including) the date of issuance, after which it automatically becomes void.
Registering the civil union with the department of health
The Civil Union Law became effective January 1, 2012. Civil union ceremonies performed by a licensed officiant on or after January 1, 2012 will be registered by the DOH.

When you submit your application for your civil union license, your civil union agent will provide all the information you may need to complete the process for legally recognizing your civil union in Hawaii.

Once your civil union license has been issued, your ceremony may take place within 30 days of your license issuance or before the expiration date. You must have a civil union officiant licensed by the DOH perform your ceremony.

After completing the ceremony on or after January 1, 2012, the civil union officiant will record the event online with the DOH and, after DOH reviews and approves the information, your civil union will be registered.

Once the officiant enters the ceremony information into the system and it has been reviewed and accepted by DOH, a temporary on-line certificate of civil union will be available to you for a limited time period.

When your on-line certificate is no longer available, you may request and obtain a certified copy of your certificate from the DOH by paying applicable fees.
Share this article on
Want to have a happier, healthier marriage?
If you feel disconnected or frustrated about the state of your marriage but want to avoid separation and/or divorce, the marriage.com course meant for married couples is an excellent resource to help you overcome the most challenging aspects of being married.
More On This Topic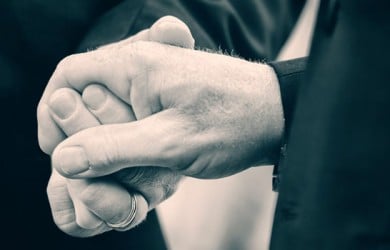 Recent Articles
You May Also Like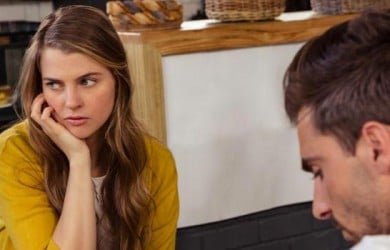 Popular Topics On Married Life