50 Summer Date Ideas For Newlywed Couples
After your wedding celebrations, it is normal to want to spend every waking moment with your spouse. But if you are tired of staying indoors and want to spice up your date life, then you need to know the best summer date ideas for married couples.
Why are summer dates important?
Spending time outdoors in the warm weather is beneficial to our physical and mental health. Spending time in nature is good for us; taking in the scenery and breathing in the fresh air is a great way to combat stress and has psychological benefits.
So, it's best to know the summer date ideas you can engage in as newlyweds.
50 Summer dates ideas for newlyweds couples
It is important as newlyweds to spend quality time together and make memories. Here are a few summer date ideas for newlywed couples:
1. Play a game outside
Spending as much time as possible outdoors before winter comes is essential. You can spend time with your spouse outdoors playing a board game. Put on something light, pour a cold drink, relax and enjoy the summer heat.
Related Reading: 

15 Mind Games Insecure Men Play in Relationships and What to Do
2. Watch fireworks
You don't have to break the bank in search of summer date ideas. Most towns have fireworks shows at night, just do your research and find the perfect spot. Watching fireworks explode in the sky with your partner is about as romantic as it can get.
3. Watch the sunset
It's the little details that make an experience memorable. Pick a great place, grab some pillows, blankets, and snacks and watch the sunset together.
4. Go paddling
Get a tandem boat, that is a 2-person kayak and escape the distractions of your daily life with your partner. This is a great summertime activity and allows you and your partner to work together.
5. Go camping
One of the fun summer date ideas for couples is camping. Sit around a fire pit, roasting marshmallows, telling scary stories, and enjoying the fresh air. This creates the perfect opportunity for intimate conversations and allows you to get cozy with your partner.
Watch this video to learn how to pack for a camping trip:
6. Go on drive
Long drives can be fun things to do this summer. A scenic drive gives you privacy, and you can freely converse with your partner. You can also enjoy a comfortable silence and take in the views around you.
7. Watch a play
Find a local theater in your area and see a play with your partner, even if it is outdoors. Take advantage of the warm weather and explore your city's culture.
8. Go fruit picking
There is nothing better than eating the fruits you picked for yourself. If you've ever gone fruit picking, you know how memorable it is. It's one of the few outdoor summer activities for couples when all five senses are engaged.
9. Go on picnic
Summer is the perfect time to break out the picnic basket and enjoy quality time as newlyweds. The picnic basket can be filled with food, snacks, and wine. Lastly, ensure you pick a good spot with beautiful scenery to have the picnic in.
10. Go on a charity walk
Give back to the community as a couple by going on a charity walk. Enjoy the great outdoors with a charity walk and help promote peace and raise money to ease the suffering of others. You get to begin your married life knowing that you're doing good.
11. Go sailing
Sailing is one of the best summer outdoor activities. Take your partner on a date on a boat, and don't forget to bring some snacks, cold drinks, and sunscreen. A romantic getaway on a boat is a sure way of keeping the romance alive in your relationship.
12. Take up tennis
Join a sports club, which allows you to spend time with your partner and exercise. You can also have a friendly competition with your spouse and bet on something. The loser handles the laundry for a week.
13. Exercise together
Summer ideas for couples looking to spend time together includes visiting the gym. Consider a novel summertime activity you two can engage in together. Maybe you two could start running or try bike riding. Anything is possible as long as you work together.
It is easy to get carried away as newlyweds, enjoying late-night BBQs and summer cocktails, so finding the perfect balance between staying healthy and having fun is important.
Related Reading: 

15 Powerful Communication Exercises for Couples
14. Watch the sunrise
Best summer date ideas include watching a natural phenomenon together. Wake up early, wrap a blanket around you and your partner and watch the sunrise together. You get to spend time with your partner before distractions fill your day.
15. Grill outside
Do you have a yard? If not, you can check for a park that allows grilling. Grab some refreshments and blankets and enjoy the privacy this type of summer date idea provide.
16. Go hiking
This is one of the best summer date ideas for couples, and you can spend the day with your spouse enjoying nature. This is also a healthy activity and helps keep you in shape.
17. Go swimming
Swimming in the summer is great, but doing it with your partner is even better. You can make a day of it by bringing snacks and drinks and playing games in the pool.
18. Go skinny dipping
Ignite the passion with your spouse with skinny dipping. Pick a private lake and sneak off with your partner.
19. Visit the beach
Spend the day at the beach with your spouse, taking in the scenery and strolling along the beach while chatting. The best part about this date idea is that it is inexpensive, especially if you pack a picnic basket from home.
20. Go to a rooftop
Pick a perfect spot and take in the scenery with your spouse. If the bar offers happy hour, you can stay for hours, get a tan, enjoy the sunset and converse with your partner.
21. Wine tasting
Nothing makes newlyweds laugh and feel good like a beautiful selection of wines and delicious cheeses. You can Visit a nearby winery or vineyard and spend the day learning a little about winemaking and meeting new people.
22. Visit your local farmer's market
It's time to visit the farmers market for fresh food and air! Spend time with your partner connecting with those in your neighborhood and enjoying a relaxing ambiance. A healthy diet should include a lot of fresh food.
23. Go for an outdoor festival
Check for festivals in your city and enjoy a night out as newlyweds. It doesn't get better than live music, refreshments, and exploring your city's vibrant culture.
24. Make a bonfire by the lake
Do you have a lake close to you? If you do, imagine how romantic it will be to make a bonfire by the lake, having hot dogs and marshmallows. You can even play something for your spouse if you are into music.
25. Go on a road trip
Spend time with your spouse on the open road, discovering the best of what your country has to offer. You can make a stop and chill at an all-inclusive resort, spend a couple of days at a beach house, or indulge your inner cowgirl at a ranch.
Related Reading: 

20 Ideas for the Perfect Romantic Fall Getaway
26. Attend a concert
A concert will make a memorable date experience for both of you. There are endless concert venues to pick from; you can visit parks, and piers, to find free outdoor concerts for more local flavor.
27. Cook dinner together
Spend time in the comfort of your home making your favorite meal. You can light some candles, put out flowers, put on music, and enjoy an intimate dinner with your partner.
Related Reading: 

40 Romantic Dinner Ideas at Home for Couples
28. Visit a theme park
Take your partner to an amusement park and show off your adventurous side. Don't forget that there are theme parks oriented at a younger demographic that is still fun rather than full of terror, that is, if roller coasters and scary rides aren't all that appealing to you.
29. Grab some ice cream
Grabbing some ice cream during the summer is healthy. Yes, you read that right. This goes beyond its amazing taste and includes the nutrients it provides you. An average scoop of ice cream contains vitamins D and A, even Riboflavin. Visit a neighborhood ice cream parlor for a deliciously sweet date.
30. Try fishing
Have a quiet day by the lake, enjoying your partner's company. This is a great bonding experience; you can have fish for dinner if you get lucky.
31. Drive-in movie date
Great outdoor summertime activities for couples include a drive-in theater. Drive-in offers a unique experience from the comfort of your car. It also provides privacy, and it is more affordable than the cinema. You can also bring snacks, drinks, and a blanket for cuddling.
Related Reading: 

20 Marriage Movies for Couples to Save a Struggling Marriage
32. Visit the zoo
Go for a zoo tour with your partner and see exquisite animals. Don't forget to bring a camera to document the experience.
33. Engage in a little DIY
Instead of engaging the help of professionals and spending money, you can fix things around the house as a couple. Painting a room or building furniture will be much faster if you do it as a team.
34. Explore a garden
Locate a botanical garden close to you and visit it with your partner. Take time to smell the roses and take pictures to capture and preserve the moment.
35. Take a tour of your city
Traveling close to home has several advantages, one of which is helping small enterprises stay afloat. So, be a tourist in your city, and list the stores and attractions you've always wanted to visit, including cultural sites like museums and art galleries.
36. Attend an outdoor sporting event
Are you seeking an action-packed date? Then an outdoor sporting event is a great idea. After all, you get to spend time together in a fun and lively environment.
37. Go mini-golfing
Mini golf is a laid-back, fun, and affordable summer date idea. Miniature golf provides a safe and comfortable area allowing you to focus on your date, and this activity is for everyone; you don't have to be a pro.
38. Go on a food tour
You can spice up your date life by taking a food tour and enjoying the summer heat. Try new and different types of food and enjoy your local cuisine.
39. Have a dinner date
Search for great restaurants in town and spend the evening dining and conversing with your spouse. It is easy to get lost in all the activities after marriage; you forget to take a step back and get to know your partner more. A dinner date provides the perfect opportunity for this.
Dates can be a good way to reconnect with your spouse if you're looking to engage in marital counseling to strengthen your bond.
40. Take a pottery class
Spend the day learning a new craft and getting to know your partner better. The bright side is you get to leave with a vase or a dish.
41. Go on a trip for a day
Go on an adventure as newlyweds and visit nearby attractions. The journey is a terrific opportunity to connect and listen to each other's favorite music, whether you're traveling to a neighboring city or state park.
42. Go on a bike ride
Find the closest bike path and take your partner for a causal bike ride. You can stop at intervals to get refreshments, engage in conversation, and observe your surroundings.
Related Reading: 

10 Reasons Why Couples Who Play Together, Stay Together
43. Go star gazing
Are you interested in astronomy? Then you can introduce and share this experience with your significant others. Make it a memorable experience by providing food, music, or other ambiance-enhancing elements.
44. Go ice skating
Skating allows you to hold onto your partner while gliding along the ice. Searching for one of the best summer date night ideas? Then try ice skating, it is a great way to liven up your dating life. The best part is you don't need to be a professional to enjoy this activity.
45. Take a walk in the park
Walk hand in hand as newlyweds under the evening sky and enjoy each other's company. This is one of the best cute summer date ideas and it offers you privacy to get to know each other better.
46. Do yoga
Looking for one of the best summer couple activities? Then yoga is a great option. Have you ever heard of couple yoga? Couple yoga enables two people to connect through assisted positions. It positively influences your relationship and enhances communication.
47. Get a couple's massage
Experience intimacy with your partner by getting a couple's massage. A couple's massage offers a bonding experience, and you can spend quality time with your partner.
Related Reading: 

101 Romantic Love Messages for Wife
48. Visit flea markets
Shop and test your haggling skills with your partner. You might come across vintage and awesome items.
49. Go dancing
Have some fun as newlyweds and spend the night dancing your trouble away. Dancing gives you a reason to dress up, go out and hold your partner close.
Related Reading: 

Understand That Marriage Is a Dance
50. Go bowling
Engage in a friendly competition with your partner. This is a fun activity that doesn't need training, nor is it expensive.
Where do couples go for summer?
Several destinations are perfect for couples, from traveling outside the country to visiting local attractions. So, pick out of the best summer date ideas listed above, that aligns with your interests, such as visiting the beach, going on a food tour, or sailing.
Make your summer date exciting!
Summer provides longer days and an opportunity to spend more time with your significant other. If you are tired of the same mundane activities or staying indoors, just pick one of the summer date ideas above and have a wonderful time as newlyweds.
Share this article on
Want to have a happier, healthier marriage?
If you feel disconnected or frustrated about the state of your marriage but want to avoid separation and/or divorce, the marriage.com course meant for married couples is an excellent resource to help you overcome the most challenging aspects of being married.
More On This Topic
Recent Articles
You May Also Like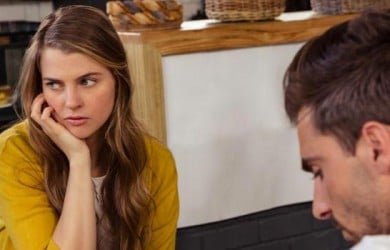 Popular Topics On Married Life