What Is Cuffing Season: Strategies, Pros and Cons
You probably started hearing this term float around in 2011 and since then, the cuffing culture has taken off. But what is cuffing season, exactly?
Cuffing season refers to the time of year when the weather turns cold and your desire for a romantic partner amps up. Since you're spending more time inside, you're looking for a not-so-serious relationship to get you through the holidays.
Why do they call it cuffing season?
Cuffing means being handcuffed to another person, similar to how one might call a spouse a "ball and chain" or refer to marriage as "getting hitched."
According to research, the cold weather, lack of sunshine, and natural Vitamin D often lead to depressive symptoms. It causes a heightened desire for a romantic partner, even if this means lowering your standards.
What is cuffing season?
The cuffing season timeline usually refers to the winter months in which one may desire to be with a partner that provides them warmth, comfort and companionship.
So, if you are wondering "when is cuffing season," it usually starts around October when the temperature drops. It starts around Thanksgiving and ends in mid-February.
These season dates are the perfect time for singles because it ensures you have a plus one for any family events, a snuggle buddy for movie nights, and a date for upcoming romantic occasions.
Of course, this is not a hard and fast rule. You do not have to break up with your cuffing partner just because a calendar says you have to. So long as you're having fun, go with it!
10 strategies for dating during cuffing season
If it's cuffing season and you are wondering how to get the perfect companion, you may have to acquaint yourself with certain underlying rules.
Here are some cuffing season rules or strategies you should be aware of if you are looking for a mate this season:
1. Be available
It is a time to be available to your spouse.
The rules suggest cuffing is not a friend-with-benefits situation; it's a partnership – no matter how temporary.
Make yourself open and available to your spouse as if they were your serious boyfriend or girlfriend.
Related Reading: 

How to Identify an Emotionally Available Man – Expert Advice
2. Don't rebound in cuffing season
Please don't make your partner believe your relationship is something it is not. Do not rebound during this season; utilize somebody to make yourself feel less alone.
Inform your partner of this season's schedule and let them be in on the enjoyable season!
Related Reading: 

15 Signs of a Rebound Relationship
3. Don't get clingy
If you are unsure about "what is cuffing season," remember it is a time to be free of rules.
Cuffing is about having a short-lived but wildly romantic relationship during the colder months. It isn't a time to get involved with someone.
If you become attached to your 'temporary partner,' don't be afraid to bring it up. You don't have to end your relationship because of an imaginary cuffing season rule. If your relationship works, keep it going – unless you're a stickler for the rules!
4. Take it slow
What is cuffing season if not a time to cuddle up close with someone else?
Indeed, cuffing often means spending a lot of time intertwined with your partner, but you can take your time with things.
What does cuff mean sexually? Technically, it still means to be 'handcuffed' to someone else in the bedroom, but don't feel like you have to get dirty with your spouse to have a good time.
Intimate activity, including holding hands and cuddling, releases the hormone called oxytocin. This hormone promotes bonding and raises trust between partners, which can make it difficult not to become attached to your temporary partner.
Related Reading: 

Ways to Increase Sexual Pleasure and Get down and Dirty with Your Partner
5. Plan the best winter dates
What does cuff mean in a relationship? It means you have someone awesome to go through the dark winter with. Some ideas are:
Go to an ice-skating rink

Have hot chocolate cafe dates

Make gingerbread houses or bake winter cookies

Sip wine by a roaring fireplace

Watch your favorite winter movies

Go to the pumpkin patch

Head to a maple syrup festival or sugarbush trail

Plan

amazing winter dates and embrace the cold as a couple.
Related Reading: 

How to Date Your Wife: 25 Romantic Ideas
6. Get Netflix
What is cuffing season if not a time to binge your favorite shows under a warm blanket with your special someone?
If you don't have Netflix, Hulu, Amazon Prime Video, Disney+, or any other streaming service, now is the time to invest in a great winter getaway from the comfort of your couch.
7. Don't make assumptions
It's a time to have fun and enjoy someone else's company without assumptions.
Assumptions can lead to disappointment, so get the skinny on how your partner feels about:
Being exclusive

Going to family events together

Hanging out with friends as a 'couple'

Breaking up in the spring

Posting photos

of the two of you on social media
8. Establish rules
What does it mean to cuff someone?

Can you date someone else while you're cuffing?

Are you obligated to go to family events while shacked up together?
These are all great questions you'll want answers to before starting up with someone new.
Getting on the same page with your spouse about the rules and regulations of your relationship will help you have a more enjoyable experience.
Watch this video to learn how good boundaries can free you:
9. Enjoy yourself
What is cuffing season if not a time to have fun and be a little selfish?
Instead of worrying about where your relationship is going and what the ramifications are for your cuffing adventure, relax and have fun.
Find someone you can be yourself with, someone who makes you feel amazing. Then take some time to bask in the afterglow of your cuddly winter tryst.
Related Reading: 

10 Ways to Enjoy a Casual Relationship
10. Have "the talk"
You know that when it comes to this season, you're only in your relationship for a short time. But does your partner know that?
Both parties should go into the season knowing exactly what the relationship is and is not.
But, if you've left your short-term plans out of the equation with your partner, you will eventually have to have "the talk."
What is your season's schedule and what month will you call it quits? You should explain these things to your spouse before letting your relationship continue. Otherwise, they may develop feelings for you and be heartbroken when you decide to call the relationship off.
If you choose to extend your relationship or change the terms of it, you can have a conversation with your partner about it. You may also seek solutions in couples counseling.
How do I find a seasonal partner?
It's time to find someone new to cuddle up with for the winter, but where can you find a sweetheart to keep you warm this winter?
Find a partner the same way you would if you weren't on a season's schedule. Meet someone online, start flirting with a friend, or have someone set you up.
Here are some things to keep in mind when choosing who to cling to this season:
It may be tempting to romp around with an old fling, but winter is better spent alone than with someone you already kicked out of your life once.
Don't make your intentions a mystery if you want to find someone to cuff with. Flirt with that special someone you've got your eyes on and make your desires obvious.
The video below discusses flirting strategies to impress anyone. Find out:
A cuffing partner is not meant to be in a forever relationship with you, so feel free to be fussy about who you choose.
Related Reading: 

What Are One-Sided Open Relationships? How to Make Them Work?
Even if you keep an open mind, you should refrain from being with whoever comes along. If you find this person attractive and have a good time together, you should be in for some fun.
Find someone you can laugh with
The Journal of the International Association for Relationship Research found that couples who laughed together enjoyed happier and more supportive relationships. Your cuffing season dates are supposed to be fun, so find someone who can tickle your funny bone.
How can I tell if I've been cuffed up
If you and your spouse haven't yet had "the talk," you may wonder what its regulations are. How do I know if I've been cuffed?
Here are some handy guidelines to help you figure it out.
1. You got together in the winter
This doesn't necessarily mean anything, but remember- when does cuffing season start? It begins around October when the weather starts to cool off.
If you and your partner start hooking up around this time, it may be a sign that your relationship isn't going to last long-term.
2. Your relationship is based on shallow attraction
Do you find that all you and your partner do is jump into bed and watch movies?
If you have a crazy attraction to your partner but don't seem to have a deeper connection than the shallow or physical things in life, it could be a sign you're on your partner's cuffing season schedule.
3. You have a lot of dates
Cuffing season dates are close together. If you're in a cuffing relationship, it probably didn't take long before you and your crush were spending all of your time together.
4. You haven't met each other's friends or family
Unless you've been to holiday-related get-togethers at family events, odds are you aren't going to get close to your partner's friends or family if you're in a cuffing relationship.
5. There is no relationship talk
Your dates are mostly indoors. Aside from a smattering of winter-related dates, most of your time together is probably indoors and in bed.
Related Reading: 

10 Relationship Conversations You Can Have With Your Partner
6. Your spouse is already planning their next relationship
Have you noticed your partner getting cozy with someone new? If so, it could signify that you are living by the season's rules and your time is almost up!
7. You're being ghosted
Ghosting is a rude but, unfortunately, a common way for people to end their non-serious relationships. If your spouse is suddenly ghosting your calls and texts, the season may be over for you.
Related Reading: 

20 Reasons Why Ghosters Always Come Back
Pros and cons of dating in the cuffing season
You know your needs better than anyone, so only you can decide whether to participate in the cuddling season this fall and winter.
Here are some pros and cons to consider.
Pros:
1. It's fun
If you're into summer flings, you will love having a winter cuddle buddy. Having company during the cold months is a great way to pass the time.
2. It keeps you occupied during the winter
No more binging shows by yourself. If you participate in the season, you get to snuggle up under the covers with your temporarily special someone and Netflix to your heart's delights. Plus, according to this schedule, you'll always have a date for winter events.
3. It's a fun way to date someone new
When you learn this calendar, you open yourself up to possibilities you may never have considered if you were looking for a long-term relationship.
Cons:
1. It's selfish
Like dating on the rebound, cuffing season is a "me first" movement. In it, you privilege your own needs and set up rules for the relationship accordingly.
2. It banishes commitment
The season rules dictate that you won't be in your winter relationship for the long haul. Depending on what you're looking for, this could either be a pro or a con.
Related Reading: 

Significance of Commitment in Relationships
3. More responsibilities with less reward
Cuffing around the holidays means you're automatically signed up for their family dinners, gift-buying, and celebrations. This is all of the responsibility of a real relationship without many of the bonuses that come with one.
FAQ
What does cuffing a girl mean?
"Cuffing a girl" or "cuffing someone" is slang used in dating scenarios to indicate exclusivity. When someone says they have cuffed someone else, they are trying to convey that they are attached to them, hooking up with them or dating them, not anyone else.
Conclusion
It's a time when you have a not-so-special someone to create a cuddling season with during the colder months.
Cuffing season rules dictate that you should establish rules with your partner, not get too close or clingy, and have fun during your short time together.
What is cuffing in dating? You can tell you've been cuffed if your relationship is based on shallow attraction and if you spend most of your cuffing season dates indoors, binging shows and kissing. Being ghosted around February is another surefire sign that you've just been cuffed.
Only you can decide whether or not the cuffing season schedule is for you.
Share this article on
Want to have a happier, healthier marriage?
If you feel disconnected or frustrated about the state of your marriage but want to avoid separation and/or divorce, the marriage.com course meant for married couples is an excellent resource to help you overcome the most challenging aspects of being married.
Learn More On This Topic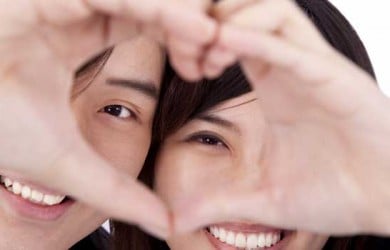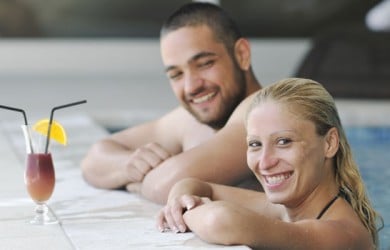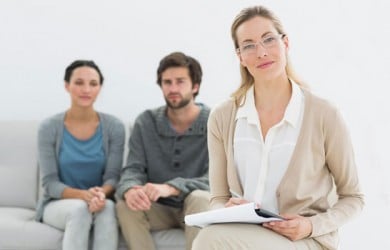 You May Also Like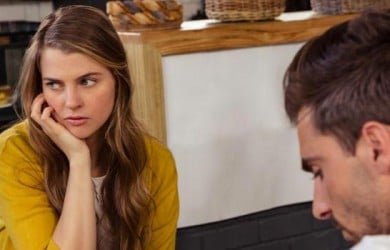 Popular Topics On Married Life