What Do Men Find Attractive in Women: 20 Most Appealing Things
When a man is attracted to a woman, it suggests that she has some desirable traits that make her stand out from other women. Some of these attributes might be what the man is looking for in a romantic partner, and he could get attracted to her because she possesses some of them.
In this article, you will learn some of the things on what do men find attractive in women. You will also be able to tell how a man behaves or what he does when he finds a woman attractive.
Why are men attracted to women?
It is expedient to state that men are attracted to women for several reasons. Some of them might be attracted to women with desirable personalities that others might not possess. Also, they might be attracted based on her physical looks, mental prowess, emotional intelligence, status, etc.
When a man is attracted to a woman because she has what he is looking for, he might consider her a potential romantic partner.
This research study by Thao Ha and other authors has more to explain when it comes to why men are attracted to women. It examined the extent to which the dating desire in adolescents is dependent on social status and the attractiveness of a potential short-term partner.
10 ways to tell if a man finds a woman attractive
When a man is interested in a woman and finds her attractive, there are several ways that you can tell. Some of them might not be general, but most men do it. Here are some ways to tell if a man is attracted to a woman.
1. He tells his family and friends about you
One of the ways to tell a man has seen attractive personality traits in a woman is when he tells his family and friends about her. This means that the man is proud to show her off to the people who matter in his life.
If a man cannot stop talking about a woman he likes when he is around his loved ones, then he is probably attracted to her.
2. He asks for your opinion or advice
If a man wants to make a decision and prefers to speak with a certain woman about what she thinks, he is probably into her. When it comes to what do men find attractive in women, some of them look out for their ability to provide solutions to challenges they could be facing.
Therefore, if he needs your opinion about anything unrelated to love or romance, he might be attracted to you.
3. He frequently communicates
Another way to know whether a man is attracted to a woman is by how he communicates. You will notice how he reaches out to check on you through phone calls, texts, social media, and even email.
Generally, his reasons for communicating might be to be sure you're doing fine. Some men might not want to reveal their intent yet, but their regularity in communication could make you suspect.
Related Reading: 

7 Ways to Make Love Grow by Communicating Well
4. He shares his secrets with you
When a man reveals some of his deepest and darkest secrets to you, it might mean that he trusts you to the point where he feels safe with you. It is quite unusual for men to open up to women unless they are interested in her.
He usually does this because he wants you to see him for who he is.
5. He enjoys being with you
A man who enjoys being around you might be attracted to you. Even if he has a busy schedule, he will find every means to be with you and spend quality time with you.
On the flip side, if a man is not attracted to you, he will bring up every excuse to avoid being with you.
6. He tries to make you happy
Another sign to know that a man is attracted to a woman is when he makes every effort to make her happy. He would be prepared to think outside the box and spring up surprises that will make the woman happy.
He might indirectly try to let her see his intentions when he does this regularly.
Related Reading: 

How to Make a Girl Happy
7. He dresses well for you
If a man is interested in and attracted to a woman, he will dress well around her. He would not want her to see him as someone who doesn't have a good fashion sense. Also, he might go the extra when upgrading his fashion style because he wants her to be impressed.
8. He protects you
Generally, men are protective of people around them. However, they tend to take the extra mile when protecting women they are attracted to. When he checks in regularly to inquire about your safety, it is a good sign of attraction.
His sharp protective insights could suggest that he wants you to be his woman.
9. He touches you regularly
If a man touches you once in a while when he is with you, it might not be a sign that he is attracted to you. However, if he touches you often, like holding your hands or putting his hands around you, he might be into you.
Also, you may notice that he likes to maintain close physical proximity with you because he is probably attracted to you.
10. He is all smiles with you
One of the easiest ways to notice that a man is attracted to you is when he keeps smiling around you. He might be conversing with you, smiling for no reason. When he does this often, it could suggest that he finds you attractive.
20 things men find most attractive in women
When it comes to what do men find attractive in women, there are a number of things that make the male gender tick. Though it can vary from person to person, here is a list of 20 things guys find attractive in women usually.
1. Cleanliness
One of the attractive qualities in a woman that is likely to draw a man to her is cleanliness. Men are mostly attracted to women who keep themselves clean and neat.
Some of them can also tell your level of cleanliness beyond the makeup on a woman's face. Therefore, men will be attracted to her if she smells nice and has clean hair and clothes.
2. Intelligence
Intelligence is one of the traits men find attractive in women. Men might prefer being with women who are knowledgeable in certain fields and can communicate what they know.
Such women may be able to hold good conversations and articulate their words masterfully. Some men also look out for a woman's ability to solve a problem with her intelligence.
Related Reading: 

Reasons Why Intelligent Women are Better Partners
3. Creativity and innovation
Regarding what men find attractive in women, creativity, and innovation belong to the list. Men are looking for women who have a variety of ways that they use to approach different aspects of their life.
So, if a woman solves a problem using unconventional means, men are more likely to be attracted to her than other women who use regular methods.
4. Loyalty
Being loyal is also one of the things men find attractive in ladies. No man wants a situation where he gets betrayed by a woman. Hence, he might be able to tell her disposition to loyalty from how she talks about the people in her life.
If he notices that she tells lies because she wants to have her way, it is a sign that she might not be loyal.
5. Respect
When a woman respects a man, it could become easier for her to get anything she wants because men value respect from their partners. Men appreciate it when a woman acknowledges their place in her life without a reminder.
They also love it when women accept them for who they are, even when they don't agree with them. Respect breeds feelings of safety and trust.
Related Reading: 

10 Reasons Why Respect Is Important in a Relationship
6. Friendliness
Among what do men find attractive in women, friendliness is one of them. Men are attracted to women who are graceful and warm. They like open women and make them feel at ease instead of uncomfortable.
When a man notices that a woman is not pleasant when relating with him, he might begin to keep his distance.
7. Optimism
Optimism is one of the attractive traits in a woman that men look out for. When a woman is optimistic, she sees the good about her partner and helps him work on his shortcomings without making him feel bad.
Similarly, she also hopes that the future will get better even if the situation at the moment is bleak.
8. Compassion
In answering the question of what do men find attractive in women, being compassionate is one of them. When a woman is compassionate, it suggests that she can recognize when her partner is going through a challenge, and they would be there to offer support instead of abandoning them.
9. Discipline
Having discipline or self-control is one of the things on what do men find attractive in women. When a woman has self-control, she knows when she is about to exceed her means.
She cuts her coat according to her clothes, and she does not live her life for anyone except herself. Having a disciplined woman for a life partner means it might be easy to achieve goals together.
10. Independence
When a woman is independent in a relationship, it means that she has her identity outside her partner. Even though she is still accountable to her partner, she remains on good terms with her family, friends, acquaintances, co-workers, etc.
If you have wondered what do men find attractive in women, men love women who take out time to explore their interests, and hobbies and also set boundaries.
11. Ability to forgive
One of the key attractive qualities that men look out for in women is their ability to forgive. Any woman who can forgive knows how to separate the issue from the individual.
So, even though she feels angry or sad, she knows how to channel her emotions healthily so that it doesn't affect her partner. When it comes to what do men find attractive in women, knowing how to extend forgiveness and goodwill is one of them.
12. Romantic
Being good at romance is one of the attractive personality traits in a woman that men watch out for. When you are romantic, it means you express love to your partner intentionally, lovingly, affectionately, and uniquely.
It could also involve some thoughtful gestures that leave your partner feeling like they've got the best spouse in the world.
13. Kind and empathetic
When a woman is empathetic and kind, it suggests that she cares about her partner's well-being. She does not ignore him during his bad days.
Also, she tries to put herself in his shoes and offer any help with the resources at her disposal. Men find women who are kind and empathetic very attractive.
14. Confidence
When it comes to what do guys find attractive in women, having a good sense of confidence is one of them. Men are attracted to women who know their worth and are not afraid to own up to their identity.
It is important to mention that confidence inspires happiness in a relationship which positively affects both parties.
Related Reading: 

20 Things You Can Do To Feel More Confident In A Relationship
15. A good listener
One of the ways to know a good listener is beyond listening to the words of the hearer. A good listener knows how to pick out the important nuances in a conversation, and they ask questions when needed.
Moreso, a woman who is a good listener tries to understand her partner's perspective without trying to enforce her opinion or suggestion.
16. Comfortable with his family and friends
Many men are attracted to women who are comfortable being around their family and friends. When some men observe that you have nothing against their loved ones, they feel that an indirect level of acceptance has occurred.
17. Good communication
Communication is one of the crucial ingredients of a successful relationship. Men are attracted to women who are adept at explaining their needs and what they feel. They also look out for women who have a great sense of timing, set good boundaries, and focus on listening and being heard.
When a man notices that a woman has checked the boxes regarding communication, he might get attracted to her.
18. A goal-getter
Being a goal-getter is one of the most attractive traits in a woman that brings men closer. When a woman knows how to set goals and consistently works towards achieving them, it attracts men.
One of the reasons is that having a goal-getter for a partner subconsciously motivates some men to also work towards setting and smashing their goals.
19. Good social-media restraint
Some men are not attracted to women who post everything about themselves on social media. They might be cool with sharing some nice updates, pictures, and videos. However, they might be attracted when a woman shares everything about her life and those around her on social media.
20. Support system
Having a support system in a relationship means that your partner provides emotional, physical, practical, and mental support when it is most needed. When you feel like giving up on life and your goals, a good support system is there to cheer you up.
Men are attracted to women who they can easily turn to when they need a shoulder to lean on.
Watch this video to learn how to be a supportive partner in tough times from therapists Jonathan Decker and Chase Brewer:

Some worthy questions
It can be tricky to understand the laws behind being attracted to someone as we constantly try to gain the attention of same or opposite sex by being in our best presentable form. Let's try to answer some relevant questions in this regard.
What do men find irresistible?
There are different things that men find irresistible in people, especially those who might become their romantic partners. This answers the question: what do guys find attractive in a girl's personality. These attributes can be kindness, confidence, loyalty, open-mindedness, self-awareness, optimism, independence, etc.
How can a woman appear more attractive?
A woman can look attractive in several ways, including having clean clothes and hair, wearing a signature scent, having a positive mindset, etc.
To learn more on how to appear attractive as a woman, read this book by Niel Schreiber titled How to be an attractive woman. This book contains a step-by-step method to becoming everything that a man desires in a woman.
What makes men adore you?
As we have already listed above, men adore a woman's charismatic persona, her ability to take wise decisions and the way she treats others. Men may also adore women for some adorable qualities like compassion, loyalty, a good sense of humor, intelligence, empathy and confidence, etc.
Attraction is an art!
After reading through on what do men find attractive in women, it is important to note that men are attracted when a woman possesses a combination of some of these qualities.
If you're a man who has found a romantic partner with some of these attributes, you can consider going for couples therapy to better understand and appreciate each other.
Check out this study by Ray Garza and other authors on how men and women view attractiveness from the lens of physical features. This study is titled Male and Female Perception of Physical Attractiveness.
Share this article on
Want to have a happier, healthier marriage?
If you feel disconnected or frustrated about the state of your marriage but want to avoid separation and/or divorce, the marriage.com course meant for married couples is an excellent resource to help you overcome the most challenging aspects of being married.
Learn More On This Topic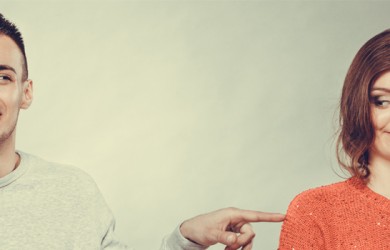 You May Also Like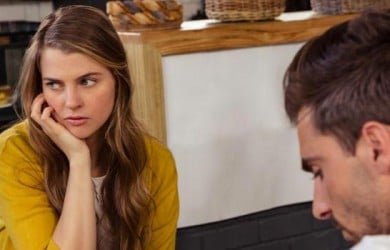 Popular Topics On Married Life