Why Are Men Attracted to Women?
Have you ever wondered if there were concrete traits that attracted heterosexual men to heterosexual women?
Perhaps you are a woman in the dating market and would like to know what you could be doing better to attract a man. Unfortunately, the answer to why men are attracted to women is as varied and as individual as the men themselves.
In order to find out more about this fascinating subject, we've gathered a group of men from various walks of life, ages, and experience to ask them this crucial question: Why are men attracted to women?
Jared, 26 tells us what attracts him to women

:
"Oh my. It's not just one specific thing. It's the whole of her. Her warmth when she enters the room. Her self-confidence which is combined with a little bit of insecurity. Her joy for life! Men are attracted to women who are out there in the world, connecting with everything from little kids, dogs, her friends, and colleagues.
But at the same time, she needs that one special person. Hopefully, it is me!
I think what most attracts me to women is the women who are attracted to me. Does that make sense? If I know she likes me, I already like her back. It is really a turn on to have a woman look at me and convey the message that she is into me. That ups my interest in her right away."
William, 45, is attracted to that 'one unique thing'
When asked, " why are men attracted to women", this is what William says.
"I don't go for what most men find attractive. I'm not looking for the bombastic blond, in stiletto heels, mini-skirt, makeup done perfectly.
No, I'm attracted to women who are out of the ordinary. A little quirky, even. They might be overweight or have what one might say a bad nose, or flat-chested. None of that matters to me.
I like unconventional beauty on the outside, and a rich, evolved beauty inside.
I am very attracted to women who have atypical passions: maybe they fly small planes or love to couch surf during their vacations. I guess you could say I'm a sucker for originality. You never get bored with women like this!"
Ryan, 35, self-describes as "looking to get married"
When asked, " why are men attracted to women", this is what Ryan says.
What does he find attractive in women? "The first thing that attracts me to a potential partner is her figure. And let me tell you, that is a brain-based thing. It's not my fault! Men's brains are wired to seek partners who can give them babies. This means wide hips and small waists. That kind of figure is really attractive to me. The next thing that attracts me is a smile.
Of course! Who wants to be with Miss Frowny-face? No one! Men are attracted to women who smile. I also check out their teeth because good teeth mean she takes good care of her hygiene, which is important to me.
I like a pretty face with full lips, and I love red lipstick on a woman. I love when a woman dresses in red. It's just so sexy! As far as personality goes, I am attracted to women who are extroverts. I love seeing them be the life of the party, as long as they go home with me!"
James, 60, tells us that he is attracted to women who are direct
When asked, " why are men attracted to women", this is what James says.
When I was younger, I used to be attracted to women who were coy, never really speaking their mind. My ex-wife was like that. But it became a real problem because she never really learned to communicate honestly. I'd see her looking troubled and I'd ask her what was wrong.
Oh, nothing, she'd answer. So I wouldn't press her any further. But then things would simmer and eventually she'd have a big fight with me. This ultimately led to the end of our marriage. Now I am attracted to women who speak up, say what's on their minds, tell me directly what they want or need when I ask them what's wrong. Being silent or secretive serves no purpose in a relationship. Been there, done that, got the t-shirt.
Larry, 56, tells us what attracts him to women
When asked, " why are men attracted to women", this is what Larry says.
She has to be in my league. What do I mean by that? That she is accessible. Oh, when I was younger I used to try and hit on women way out of my reach, supermodels, the heiress, the star athletes. I was constantly rejected by these women, of course. I wised up.
Now what I find attractive in women is that we have loads of things in common. From the physical—she can't be too gorgeous, because I'm no movie star, to the economic—she can't make more money than me because that just doesn't work well in the long term; I end up feeling emasculated.
Dating someone in my socio-economic bracket is important to me. If the woman hits those benchmarks, she automatically is attractive to me.
Michael, 48, needs a spiritual connection
When asked, " why are men attracted to women", this is what Michael says.
"You know what is attractive to me? A God-fearing, holy woman.
Give me a woman who goes to church, respects the 10 Commandments, knows her place beside her man, and I'll fall in love with her. I'm attracted to women who serve their church, their community, and their man. Can you tell I like a traditional woman? These 21stcentury ladies, with their independent ways? Not for me. Thankfully there are a lot of pious women out there so I never lack for a date."
Share this article on
Want to have a happier, healthier marriage?
If you feel disconnected or frustrated about the state of your marriage but want to avoid separation and/or divorce, the marriage.com course meant for married couples is an excellent resource to help you overcome the most challenging aspects of being married.
Learn More On This Topic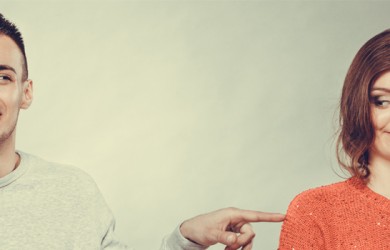 You May Also Like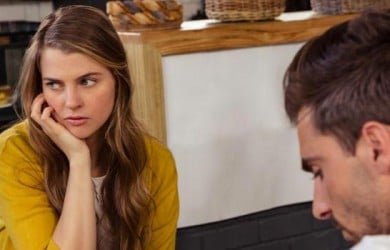 Popular Topics On Married Life