How to Make a Girl Happy: 25 Helpful Tips
Relationships can become hard to carry, but they can be equally enthusiastic and fun. In a relationship, you are the only person who knows how to make her happy.
Understanding how to make a girl happy is crucial if you want to succeed in your relationship. And don't wait for the partner to ask you to do things to make them happy. Instead, the ways to make your girl happy are your responsibility to figure out.
If you want to know how to make your girlfriend happy, you should learn how to make each other's life smoother and more comfortable to live in.
Pleasing your girl or keeping her joyful isn't too expensive or difficult every time. Being a partner, you should know what to say to a girlfriend to make her happy and feel comfortable with you.
What makes a girl happy in a relationship?
If you are wondering how to make a girl happy, understanding the needs and desires of the woman in your life is extremely important.
Being friendly and considerate towards your partner is essential in any relationship. You want to be in a relationship that makes you happy and helps you be the best version of yourself.
Research shows that women may desire a knowledgeable partner, especially for a long-term partnership.
A man that fulfills her and tries to make sure that she is happy will be the one that she chooses to spend her time with.
25 things to make your girlfriend happy
If a girl is important to you, her happiness would matter to you. Here are some tips to keep your girl happy and on cloud nine every day of the relationship.
1. Listen to your girlfriend
So there's a huge stereotype that men usually never listen. Why don't you decide to challenge this belief and start practicing listening sessions with your girl?
A straightforward formula to analyze how to make a girl feel special is giving her attention and listening to her with open ears.
The list of things in how to make my girlfriend happy depends highly on listening to her. Sometimes she doesn't want you to come up with solutions but only listen to her with genuine care and concern.
Related Reading: 

The Importance of Art of Listening in a Relationship
2. Buy her pleasant presents
If you are thinking of giving her the same mainstream presents you get her every year, you will sooner or later be less exciting for her. If you want to know what makes a girl happy, the answer would be "surprise!".
Surprise her with unusual, out-of-the-blue gifts. Come home with a lovely bouquet of flowers for her, some sweets for the night and stuff like that. Don't wait for any special occasion!
3. Be nice to her friends
Planning to proceed with a long-term relationship with your girlfriend? Get to know her friends and the people she has in her daily life. Make an effort to build a strong personality and chances of getting the votes of everyone around her.
4. Support her interests
Let us tell you a fundamental tip to know how to keep a girl happy. Cherish her interests, even if you've ignored them in the past. You don't have to start participating in her interests and hobbies; you have to show acceptance, respect and give importance to her passion.
Mutual understanding and appreciation are the keys to the success of a relationship, so it's time to stop ignoring her and start showing some compassion for her hobbies. Being equally enthusiastic strengthens the connection.
Things to say to your girlfriend to make her happy include cheering for her in every aspect.
5. Share the housework
If you both live together, it's essential to play your part in maintaining the house. Keeping your house clean and peaceful is the duty of both partners. It is an initial step to establishing gender equality too.
How to make her happy? Pair up with her and perform the household chores equally.
Related Reading: 

House Chores – The Hidden Challenge Faced by Every Relationship
6. Manage your time
One of the most highlighted things to make a girl happy is that it feels good to spend a lovely weekend with your partner in bed watching Netflix when you're in a relationship.
It would help if you aimed to bring up the best way to spend your free time with her. Take her to the movies, parks, and restaurants around the town to make her feel precious.
7. Groom yourself
Do you want to know how to make your girlfriend happy? Here's a catch. Women are attracted to well-groomed men, and they tend to prefer men with handsome looks and groomed personalities.
Little things like tidy facial hair, beautiful clothes, and a pleasant fragrance would uplift your game. It would help if you were also mindful of your hygiene and ensured that your living space is well-maintained, so it puts off a good impression.
How to keep a girlfriend happy? Groom yourself in a way she does not want to lose you. Manage yourself well, so all she thinks about is you.
Related Reading: 

How Much Do Looks Matter in a Relationship?
8. Ask her what she needs
A direct and effective way to learn how to make a girl happy is by directly asking her what she wants or desires. Once you have the answer, you can make an effort to ensure that her needs are met.
Guesswork can lead to mistakes based on wrong assumptions that you might make about things that make a girl happy. This could cause rifts and disappointments between you and your girl.
Directly asking your girl what she wants can guarantee that you make efforts in the right direction.
9. Be vulnerable
Research shows us that vulnerability in relationships increases the intimacy that couples share.
You can learn how to keep your girlfriend happy by disclosing things close to your heart. It will help let your partner know that you trust her, making her trust you more.
Related Reading: 

10 Tips to Become More Vulnerable in Your Relationship
10. Give her space
Relationships can get frustrating if you don't give your partner the time apart that they need to stay in a healthy state of mind.
An excellent way to learn how to make a girl happy is by giving her space when she wants to spend some time by herself or with her people.
You may want to spend every moment with her, but giving her space can help make your overall relationship better as she feels more comfortable.
11. Compliment her
Compliments are a direct way of bringing a smile to your partner's beautiful face.
Compliments about her appearance, personality, and abilities can help build up her confidence and add some positivity to her day.
Related Reading: 

How to Compliment a Girl- 15+ Best Compliments for Girls
12. Celebrate physical intimacy
Sometimes learning how to make a girl happy involves holding your girl's hand, lightly touching her shoulder or caressing her cheek.
Small gestures of physical intimacy can add warmth to a person's day and make them feel loved and connected to you.
13. Don't ignore issues
Do conflicts scare you? Instead of ignoring them, face them if you are interested in learning how to make a girl happy.
The ability and desire to solve issues will let your beloved know that you are interested in making sure that there are no misunderstandings and unresolved issues that decay over time.
Related Reading: 

30 Common Relationship Problems and Solutions
14. Seek her pleasure in sex
If you are looking to learn how to make her happy, take time to understand her sexual desires and how to pamper your girl in bed.
Ask her what she likes sexually and also observe her sexual preferences. Invest some time in foreplay and ensure that she has a good experience when she is in bed with you.
15. No pressure for sex
Things to make your girlfriend happy include seeking her wholehearted consent for all sexual experiences between you and her.
Pressure or the expectation of having sex as and when it pleases you can add to her stress and resentment. Whereas when she sees you appreciating and respecting her desires and boundaries, it will make her feel loved and respected.
16. Go on a long drive
Take that car out and go for a long drive with the one you love.
Long drives can lift your mood and take the stress away after a busy day. You don't have to plan for this or invest too much time and effort into making this happen.
If your girlfriend is having a tough day and you are looking for ways to make her happy, a long drive can bring the smile back to her face.
17. Surprise weekend getaway
Is the weekend coming up? Why not plan a weekend getaway for the woman in your life?
A weekend getaway can be romantic and healing at the same time. It will make your girlfriend happy as if it will offer her a way to forget her worries and enjoy the magic of new surroundings.
18. Make something delicious
Looking for ways to learn how to make a girl happy? Enter the kitchen and make your beloved's favorite dish for her.
Who does not enjoy a good meal?
Food is a simple and yet effective way to make your girlfriend happy. It shows your investment and desire to make her happy. And it truly shows that you can.
19. Give cute little notes
Sometimes little gestures like leaving love notes for her can help you in pampering girls that are a part of your life.
You can make your girl happy by leaving cute little messages for her to discover in random places. This is one of the sweet things to do for a girl that you can implement with ease.
Small little messages of love or appreciation can be the answer if you are trying to learn how to make a girl happy over text.
Some messages for her to make her smile would also do the job. Like long paragraphs filled with love or informing her that you would be coming home soon so that you both can go out to dine and spend time together.
Related Reading: 

100 Love Paragraphs for Her to Cherish
20. Plan a date night
Don't let complacency be the thing that slowly deteriorates your relationship over time.
Plan a special date for you and your partner that is a break from the mundane routine of your daily life. It will reignite the spark in your relationship and make her feel more connected to you.
Related Reading: 

4 Expert Tips on Best Romantic Date Ideas for Couples
21. Helping her out
Take the time to help her out in big and small ways whenever you can.
By showcasing that she can depend on you, you can let her know that you care deeply about her and that she can depend on you. This is an integral part of learning how to make a girl happy.
22. Express your gratitude
Studies show that gratitude and life satisfaction are connected.
No woman wants to be taken for granted and overlooked. The only way to avoid this is by showing your gratitude through words or actions.
Learn how to show your appreciation for all the little things that your girl does for you. It will be beneficial for your relationship as it will make her realize that you notice everything she does for you.
To understand how gratitude affects romantic relationships, watch this video:

23. Don't try to change her
When thinking about how to make a girl happy, make sure that you are not putting direct or indirect pressure on her to change who she is based on your preferences.
If a girl values you, she may change herself to make you happy but have regrets later. The decision to make any changes to her habits, personality or situation should be her own.
Related Reading: 

Here's Why You Shouldn't Try to Change Your Partner
24. Be respectful towards her parents
Most people are close to their parents and would appreciate it if their romantic partner was respectful towards them.
Even if she momentarily is fighting with her parents, don't criticize her parents because it may negatively affect her opinion of you once her fight with her parents is resolved.
25. Be loyal
Loyalty is a trait that most women seek from their long-term partners. It will make your beloved happy to know that you are wholly committed to being with her and will not easily give up on the relationship.
Final thoughts
Start with baby steps. Do not force all the tips down on yourself, and give yourself time and space to learn. Even performing well in a few aspects would change your relationship for the better.
Remember, women are not impossible to please, so if you want to know how to make your gf happy, you should start acting upon these tips. She will always praise your efforts.
Share this article on
Want to have a happier, healthier marriage?
If you feel disconnected or frustrated about the state of your marriage but want to avoid separation and/or divorce, the marriage.com course meant for married couples is an excellent resource to help you overcome the most challenging aspects of being married.
Learn More On This Topic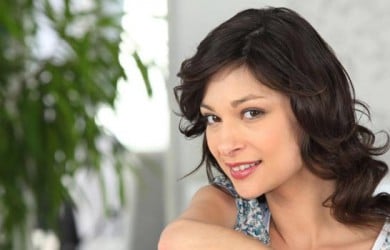 You May Also Like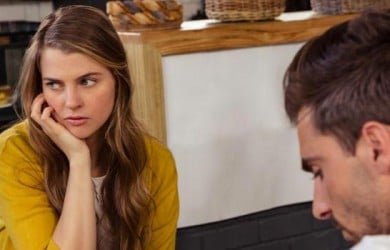 Popular Topics On Married Life