8 Signs You Have Trust Issues and Effective Ways to Tackle Them
Trust is the cornerstone of any relationship. Is anything more important when it comes to relationships?
When you really start to think about it, trust is the whole basis for civilized life as we know it. If you notice some obvious signs you have trust issues- it calls for immediate action from your end.
We trust that the doctor who delivered us knew what he or she was doing. We trust that our teachers at school knew the materials they were teaching.
We trust that the plane we are flying on has a knowledgeable pilot and was put together by skilled workers, and we trust that the social infrastructure which governs our lives every day is sound and in place.
We trust that the food we eat has been properly handled and will not poison us and that the shampoo we use will not cause our hair to fall out.
But what happens when you see some conspicuous signs you have trust issues with your near and dear ones?
If you wonder why I have trust issues, read on to get all your nudging queries on relationship trust issues answered.
What causes trust issues?
Some people are by nature skeptical, and this trait can be utilized in a number of positive ways.
For example, scientific questioning and research are built upon a foundation of not trusting what may appear obvious, so not trusting is not necessarily a bad or negative quality.
However, when it comes to people, some are more trusting than others for a variety of reasons- past associations, history, prejudices, etc.
Social media, too, helps engender trust issues. Think about it.
Twenty years ago, if a person were cheating on a partner, it would be easier to do so: no texts to delete, no cell phone records, no tracking someone's movements, nor email to delete.
The rate of people's trust issues has been rising with the greater use of technology.
How do trust issues start?
Before we talk about the signs you have trust issues, you could be contemplating how do trust issues start in the first place.
Research scientists say that the signs of trust issues can be detected very early in life, even before we can speak.
Babies are dependent on other people, notably adults, to meet their needs. If a baby does not receive timely care and acceptance, the seeds of trust issues are planted.
If a child is mistreated or abused, the chances are that the child will have trust issues throughout life.
Oftentimes adults can overcome lifelong trust issues, but a lot of work and therapy will be necessary to enable trust.
8 signs you have trust issues
The signs you have trust issues might not hold true for everyone since many of them are personal in nature. Here though, are some general signs of trust issues.
Watch out for these obvious signs you have trust issues to identify the lack of trust in a relationship.
Only when you identify the trust issues in a marriage or any other relationship can you solve the problems.
Fear

of commitment

Wariness of people

Assuming

negative events will occur

Suspicious

of people's motives and actions

Putting the brakes on relationships as they become more serious

Frequent thoughts

regarding the honesty of others' actions

Repeated dishonest actions
Listening to your inner voice
In order to identify the distrust in relationships, it is important for you not to curb your inner voice.
"Trust your gut." "Listen to that little voice inside." These are not just cliches. It is important to listen to yourself and not second guess what you are feeling.
More times than not, your instinct will be correct. Research confirms that your gut feeling or guess is the correct choice percentage-wise. The trick is to know when and how to take action if the trust is not justified.
Also, if you have been struggling with relationship insecurity for quite some time, watch this video:

How to deal with trust issues?
Being able to trust people around us is essential to our well-being and feelings of security.
But what if this trust is broken or non-existent? What comes next when you see signs you have trust issues?
This may bring about serious heartache and self-questioning what we felt was true. Let's take a look at what happened when Lisa Blanmalt, a 27-year-old textile designer, experienced this very mistrust.
Lisa has been dating Peter Bowtell, a 35-year-old sales representative for a line of high-end pet products, for several years.
Everything in the relationship had been very positive until one day when doubts about Peter's fidelity crossed Lisa's mind. "I don't know why, but out of nowhere, I began wondering if Peter was being 100% faithful in our relationship," Lisa stated.
Thoughts of her partner's cheating started becoming more common, so Lisa confided in a friend. Her friend asked lots of questions which helped reassure Lisa that Peter was being faithful.
Since there was absolutely no evidence of cheating, and after her friend helped her see that objectively there was no reason to mistrust Peter, Lisa realized that her own insecurity and past dating history when a partner did cheat on her were the origins of her mistrust.
Friends, family, and professional counselors can all be helpful to people with trust issues, and seeking help will help more quickly resolve issues.
Finally, it comes down to this.
Being part of a committed, loving, fulfilling relationship is most people's goal. The foundation of this ideal relationship is trust.
So, when you see obvious signs you have trust issues, to get back to trust, it may take hard work and time.
Ultimately, it is well worth the energy and efforts to achieve this happiness which, with care, lasts a lifetime.
Share this article on
Want to have a happier, healthier marriage?
If you feel disconnected or frustrated about the state of your marriage but want to avoid separation and/or divorce, the marriage.com course meant for married couples is an excellent resource to help you overcome the most challenging aspects of being married.
More On This Topic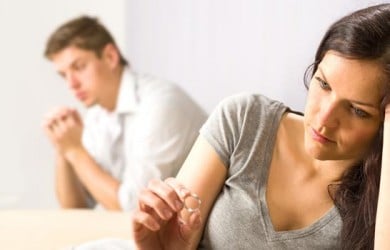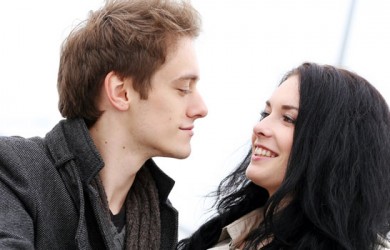 You May Also Like