Wedding Wishes for Friends and Family
People in our lives eventually get married.
Regardless of our own personal views of marriage and what name we call God, there will be couples and marriages that we hope would succeed. Wedding wishes are not worth anything if they are not from the heart. Couples would know if the guest is just there for the free meal.
Marriages are a significant life milestone.
For most people, it's a life-changing event. Unfortunately, not all marriages end in a happily ever after. That is why we give them wedding wishes to help them get through it.
Wedding wishes messages and actionable advice
Only a select few of the entourages will get to speak during the wedding reception. It doesn't mean that they are the only ones who can send the couple wedding wishes for their new life together. Writing a note together with your gift will have the same effect.
Assuming what you told them actually makes sense.
Wedding wishes are like all other forms of advice. It should be practical. There's no point being profound like Confucius, which coincidentally has a name that rhymes with confusion.
Wherever you go, go with all your heart.
That is an actual Confucius quote. It applies to a lot of things, including marriages. However, it is not plain enough for everyone to understand. Average people can understand it, unfortunately even below-average people can get married.
Actionable wedding quotes are straightforward and make sense, such as "Never stop dating your wife." It's clear, concise, and will go a long way to helping the married couple in their journey.
Best wishes for wedding quotes
Actionable advice is great.
However, most people wouldn't know what good actionable wedding wishes to give unless they have been married for a long time themselves. Luckily, Google is our friend. Here are some of the best wedding wishes quotes on the net.
Recommended – Online Pre Marriage Course

Cultivate deeper conversations
Your spouse is not a stranger. One-liner responses eventually break down communication. You are in the same marriage together. Continuously share your thoughts with each other to move forward.
Know the small stuff
How does your spouse like their coffee? Do they hate it when someone forgets to lift up the toilet seat? Do they prefer their eggs poached, scrambled, or sunny side up? Little things and adjustments pile up and make a happy marriage.
Get romantic
Sex is great, romance is even better.
Since you're married to that person, it's assumed that you don't just want their body to relieve your needs. Keep doing things that made them fall in love with you.
Random acts of kindness
Romancing your spouse is great, but doing good things together to help friends and family nurtures closer bonds for people that matter. Also, they serve as unique wedding day wishes for friends by making them realize the importance of the act of service and the happiness it brings.
Volunteer together
Friends and family are not the only people in this world. Spending time to help strangers as a couple also helps your own marriage.
Cuddle
Self-explanatory
Get sweaty together
Sex aside, there are other healthy physical activities that couples can enjoy together. Dancing lessons, martial arts, yoga, or just jogging improves your health and well being. Doing it with your partner also improves your marital health. It's literally two birds with one stone.
Keep your word
Promises are meant to be kept, no excuses.
Take vacations
Take days off at least once a year together and alone. Couple vacations to relieve the stress of daily life and one away from each other to prevent the marriage from overwhelming your entire life.
Focus on the good stuff
Nobody's perfect, it's a fact.
People try to change and improve themselves, but there's always something that hits our nerves the wrong way. Learn to live with it, and love the person as a whole, imperfections and all.
Respect your spouse and their family
Individuals are not perfect, obviously, groups of people such as families are not either. Regardless of how reasonable and valid your reason is, don't disrespect your spouse family members.
Always answer the phone when your spouse calls
There are very few things in the world that would prevent you from answering a phone call from your partner. Whatever those reasons were, it should be possible to call them back within a few hours.
Be loyal
The fastest way to ruin your marriage is to commit emotional and physical infidelity with someone else. Don't do it.
Enjoy the journey and its challenges
All marriages will have its ups and downs. Like climbing a mountain or raising children, each challenge has its own novelty. It is part of the fun of life.
Stay beautiful
A lot of married people stop pampering themselves and taking care of their looks and health after they are married. Letting yourself go in such a way is unhealthy both literally and for your relationship. Find the time to take care of yourself and your spouse.
Sincere wishes for wedding from friends and family may sound trivial in the larger scheme of things. However, if written from the heart, it may reach the couple and take your words as one of their guidelines for a happy marriage.
There are some bits of advice out there that has worked for some marriages. Such as always letting the woman win the argument is the key to a successful marriage. It's workable, practical, and most likely sincere. However, a lot of men may not be happy in such a marriage.
For marriages and weddings, the best wishes aren't always from the wisdom of writers such as Confucius or Shakespeare.
What makes original wedding wishes the best is when it's honest and actually helpful. It doesn't have to be a novel or it doesn't have to be something ultra short like "Good luck on your marriage." Mature couples will not take offense even if it's something as short and insensitive as that, however, you missed your one and only chance to advise the couple. Who knows, if what you wrote is good enough to be the next Desiderata.
Share this article on
Want to have a happier, healthier marriage?
If you feel disconnected or frustrated about the state of your marriage but want to avoid separation and/or divorce, the marriage.com course meant for married couples is an excellent resource to help you overcome the most challenging aspects of being married.
More On This Topic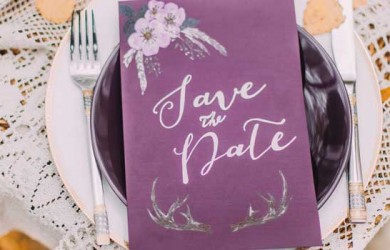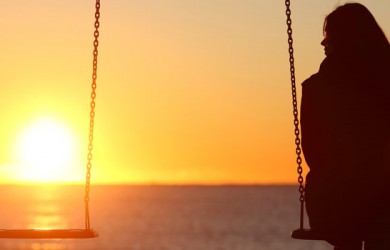 Recent Articles
You May Also Like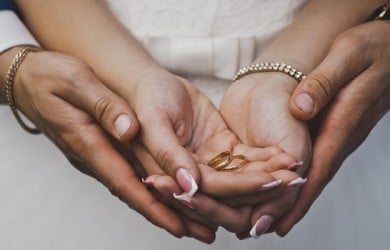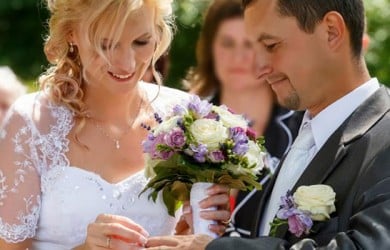 Popular Topics On Getting Married