My Family Does Not Like The Man I'm Marrying: What Should I do?
When you believe that you've found "The One" it can be pretty devastating when your family is less than enthused about your perfect match. Even the most independent woman may secretly grit her teeth thinking that her family still views her affianced prince charming as the evil toad in disguise. So, what do you do when your family disapproves of the man you're about to marry?
When your family does not like the man you're marrying it can present a few problems. For example, it may cause a rift in the family. A rift in the family can cause stress and hurt feelings for all parties involved. Your family believes they know what's best for you, and you choosing to stay with your mate despite their opinions may frustrate them. On your end, you may feel they're giving your fiancé an unfair shake or that they are being disrespectful of your decisions as an adult.
Finding out that your family doesn't approve of your fiancé may make him feel guilty for putting a wedge between you and your parents. He may also feel a lack of worth, insecurities, or he may be just plain angry about it. This can cause some serious tension in your romantic relationship. Try planning a wedding while there is tension between a couple and you've got a disaster waiting to happen!
Recommended – Pre Marriage Course
What to do when your family doesn't like your fiancé
Getting married is one of the biggest decisions you'll ever make in your life, and having your family there to show their love and support is a great way to begin your life as husband and wife. On the other hand, knowing they don't approve or won't attend your union can be absolutely devastating.
If you are in this difficult situation, then you know it can be very frustrating, hurtful, and seemingly endless. It's important to get to the bottom of things as soon as you can. Otherwise, you may risk causing divisions in your family and a huge strain on your romantic relationships.
Here's what to do if your family doesn't like the man you're marrying.
Don't tell your partner
Knowing for a fact that your parents dislike your partner doesn't mean you should shout it from the rooftops. Telling your fiancé that your family doesn't like him will only make the situation worse. Instead, you may want to explain to your partner that your parents are very protective and you'd love for him to try and bond with them to reassure them that you're in a loving relationship.
Give it time
Sometimes it can be shocking for your family to hear of a new engagement, especially if they have yet to meet your fiancé. Some people dislike change. For these ones, it can take a while to get those fuzzy feelings toward a new member of the family. Don't force any ultimatums on your family or on your partner. This will only aggravate the situation. Give it time and see how your man can fit into the new family dynamic.
Find out why
Learning why your family doesn't like your partner can help you understand how to better guide them toward a friendlier relationship. Was there a falling out that happened between your man and your parents? Some divorced couples may think your relationship will turn out just as unhappy as their own. In reality, there are all sorts of reasons, reasonable and unreasonable, why your family might not like your husband-to-be.
Maybe your parents don't like your fiancé's job, his attitude, his past behavior, his bad habits. Maybe when you get married you'll be moving away to be with him and your parents aren't fond of this idea. Or maybe they are still hoping you'll get back together with old what's-his-name from six years ago. Whatever their reasoning, if your family doesn't like your boyfriend it's in your best interest to find out why.
Talk to your family about it
Communication is the foundation for any good relationship, including the relationship with your family. Approach your family in private and ask them about their issues with your spouse. It would do a world of good to hear them out and have the opportunity to explain to them all of the reasons you love your guy and why they should give him a fair shot.
Tell your family how he takes care of you emotionally and physically, talk about inside jokes you have and ways you have supported one another. Be open to their side of things and address any concerns they may have. This may change any mistaken view they might have of him.
Take a step back
If your family doesn't like the man you're marrying, it may be worthwhile to take a step back and examine why. Does your family see something that perhaps the goggles of love aren't letting you acknowledge? Maybe he's controlling, displays unhealthy jealousy, or is dismissive of your goals and friendships. These are major red flags that you may not see at this moment.
Encourage bonding
Feeling torn between your family and your romantic partner is like being stuck between a rock and a hard place. Your family is not going to magically welcome this man into their lives if they never actually see him.
Create situations where you can come together and get to know one another. This could include something casual like afternoon coffee to something a little more adventurous like planning a day trip with your family and your fiancé. After a few outings, your family may realize he's a lot more fun than they once thought.
You want your family to be happy with your decision on who to marry, but in the end, for better or worse, it is your decision to make. If they love and respect you, with time your family will welcome your partner into their lives. Until then, just be happy you found the love of your life.
Share this article on
Planning to get married?
Just engaged or contemplating marriage? Discover how to transition smoothly into the next phase of your relationship with Marriage.com's Pre-Marriage Course. Begin your incredible journey with this guide designed by experts and lay a strong foundation for your path of togetherness - forever!
Learn More On This Topic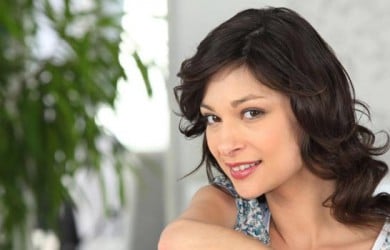 You May Also Like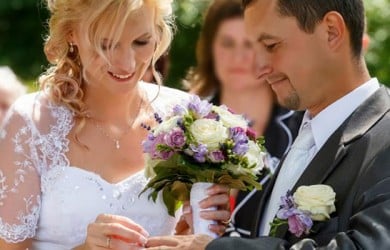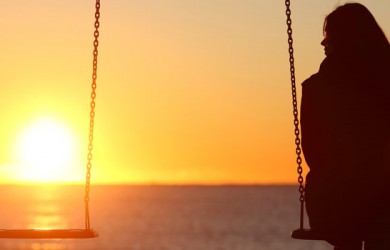 Popular Topics On Getting Married