Is Your Husband Gay? 6 Signs That Could Be A Cause for Concern
Do you have suspicions that make you question — "Is my husband gay?" Maybe you have a mild alarm bell that rings occasionally or noticed a few signs in his behavior that gave you reasons to worry and question his sexual orientation.
If you have had any notion at all that this is a possibility, it might help you to know these 6 signs that may suggest that your husband is gay.
1. Lack of passion
When he's in the moment with you, he's mechanical and doesn't seem to be passionate or interested in any acts of foreplay. Again, this could be caused by other things as well, but could be present if your husband is gay.
2. Lack of interest in sex
Issues concerning sexual desire alone are not a sure-fire sign your husband is gay, but women who report that their husbands turned out to be gay often say this was something they noticed first.
If you notice that your husband struggles with getting interested in or engaging in sex in addition to some of the other signs discussed here, it may be possible that your suspicion is correct.
But remember, there can be many reasons why sex in a marriage is less than satisfying, other than the fact that your husband may be gay.
3. Online encounters
How do you know if your husband is gay? If your partner's behavior is worrying you, then the internet is the right medium to find out the truth.
The Internet has made it easier for people searching for information about others. His browsing history may give you a clear picture and can be one of the many signs your husband is gay.
His phone or computer browsing history is always 'clean.'

Pop-ups of gay

pornography have appeared

on the computer he uses, even though he claims he has nothing to do with it.

His social media contacts are unusual and full of people, or new friends that you don't know how he knows them and many of which are gay.

He has a profile on a gay dating site.
The last point is one of the glaring signs that your husband is gay. It's highly unlikely that, if your partner is straight, he would want to put his picture and information on a gay dating site.
6. Behavioral patterns
There will also be signs your husband is gay such as his behavioral patterns, especially concerning other gay men. Few obvious signs your partner is gay include the following –
He visits gay bars frequently even though he will claim that he's just there to socialize with his gay friends.

He watches or seems to be comfortable watching pornography with gay male scenes.

He seems to relish compliments from gay men.

He talks a lot about gay people in conversation – more than is usual.

He might even appear to be homophobic and make a lot of comments about gay people in a derogatory manner.

You don't notice him checking out other women.

You have noticed him checking out other men.

He makes eye contact with another man that seems to linger a little too long.

He goes out of his way to get a hug out of his pals.

He initiates activities with his pals where they might be naked together such as getting in a sauna or hot tub.

He obsesses on the sexuality of others.
Of course, some of these examples can indicate other situations or problems in a marriage, or even just the usual practices of a slightly effeminate straight male.
However, if you notice a number of these signs, then there might be more to the situation than your husband might like you to believe. These are signs your spouse is gay and there is no room for further doubts.
The future course of actions
In most cases, if your husband has been hiding gay tendencies from you, it's probably because he is in the closet and doesn't know how to come out to you or anybody else in his life. It's not easy if you have built up life with good intentions that you now find difficult to sustain.
When you ask yourself questions like, 'how can I tell if my husband is gay?', you need to observe your partner closely and look out for possible signs in his behavior and approach. And, if you do find out signs your husband is gay, then the first thing that you'll need to do is to sit down and talk to him.
It is entirely possible that he might deny that he's gay from the offset, without giving you any satisfactory answers to your questions.
If you find yourself in that situation, you will have to decide what you would like to do. If you can live in a marriage where you are sure that your husband might be gay, some personal counseling might help you work through this so that you can find the right way forward for you.
If your husband does admit that he is gay, it's important to remember that he didn't choose this life to hurt you.
Keeping that in mind, you may experience a sense of loss and heartache which you'll need to process, but perhaps you could seek out some help and support or counseling to help you navigate this situation together, in love and kindness.
So, next time if you have similar doubts in mind, just study your partner, check out his browsing histories and find information about his friends and you will come across signs your husband is gay. Once your doubt is realized, you need to plan your next course of action carefully since these are sensitive matters that need to be handled with care.
Share this article on
Want to have a happier, healthier marriage?
If you feel disconnected or frustrated about the state of your marriage but want to avoid separation and/or divorce, the marriage.com course meant for married couples is an excellent resource to help you overcome the most challenging aspects of being married.
Learn More On This Topic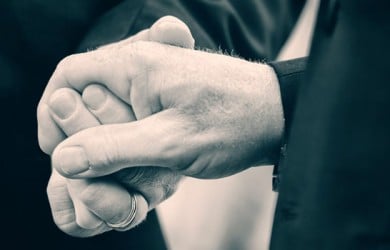 You May Also Like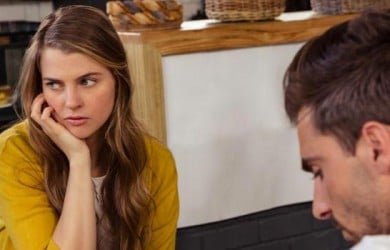 Popular Topics On Married Life