How to Tackle Gay Relationship Problems
Same-sex relationships have their own charm as well as own set of problems. Gay relationship problems include parental disapproval, same-sex infidelity, or sexual compatibility concerns to name a few.
In a perfect world, our relationships would be conflict-free and continually nourishing for our minds and bodies, but we don't live in a perfect world. If you are connected to someone in a romantic sense, problems will inevitably arise when learning how to merge two lives together.
This is normal and can be an excellent opportunity to develop important skills that will help you manage and negotiate challenges not only in your couple but in other areas of life.
When you encounter same-sex relationship problems, what are some of the ways you can turn them into learning opportunities?
Read along to get an insight into the gay relationship issues and seek answers to some gay relationship questions you may have.
Take the Save My Marriage Course
Some issues unique to a gay relationship
In a society that is dominated by a heterosexual culture, you may experience some gay relationship problems that stem from outside your relationship.
Some common dilemmas include family (particularly parental) disapproval, societal homophobia, especially if you live in a part of the country where being gay is perceived as abnormal, and discrimination (overt or subtle) at the workplace.
All of these external forces add up to gay couple problems and can create complications inside your relationship.
Your partner may not agree with the way you handle your parents' attitude towards your same-sex relationship, or get irritated when you don't stand up for yourself against a homophobic slur or an act of discrimination at the office.
It is important to face these issues associated with gay relationship problems together and come up with some productive strategies to manage them before they snowball into relationship-damaging fights.
The key is to communicate with your partner in a way that conveys understanding and receptiveness to finding a solution together. You want to face these external threats as a team.
Perhaps reaching out to your LGBT support groups, who have certainly been where you are now, for constructive (and legal) advice on how to manage these and other problems with gay marriage.
Gay marriage problems and solutions
Gay relationship problems can intensify when one of you is out and one of you is not. Coming out is an important process towards claiming your true identity and living authentically.
But what if you love someone who isn't comfortable with society knowing who they prefer to sleep with?
This can put up a real roadblock in the relationship, as the partner who is out of the closet knows that true love begins with true self-love, and self-love begins with living as you really are, sexual identity included.
If you sense that your partner wants to come out but doesn't know where to start, be as supportive as possible. Share your experience with them.
Remember that for effectively tackling gay relationship problems, communication is the key. Tell them how essential it was for your mental health to live as an openly gay person.
Tell them you know that coming out is a hard process, but staying closeted is harder still, and that your relationship cannot bloom unless both of you are living as openly gay people.
Assure your partner that you will be there to support them as they begin this difficult process. Reach out to supportive LGBT groups to listen to how they tackled their same-sex marriage problems, and share your own.
Gender roles may not be clearly defined
In same-sex relationships, the socially-constructed gender roles may be completely absent or fluid. It is a myth that homosexual relationships have one "more male" partner and one "more female" partner.
Two women together may both bring to the relationship the stereotypical female traits of overthinking things and oversharing their feelings. Two men may bring the stereotypical male traits of being more sex-oriented and not being in touch with their emotions.
This may lead to a balance that tips too heavily in one direction, without the benefit of an opposing point of view.
Bringing in a professional third party to help with the conversation about gay or lesbian marriage problems can be of aid in obtaining that "missing piece" that your same-sex relationship may be lacking.
Children from a previous relationship
One or both of you may have children from a previous relationship.
As with any blended family, constructing a unit that is inclusive and respectful is complex and requires patience and good communication.
Before committing, it is wise to discuss your views on child-rearing, education, and how you will be involving the former partner in this new arrangement.
It is important to put the child or children's welfare first, and for that, you need to know that your new partner is on the same page as you early to avoid gay relationship problems.
Having a child together
It is more and more common to see gay couples parenting together.
Becoming first-time parents is one of the biggest life decisions you can make, whether you are heterosexual or homosexual.
But there are additional obstacles that may arise for same-sex couples, including:
For lesbian couples:
Who will provide the sperm? A friend, a family member, a sperm bank?

If the father is known, what would be his involvement in the child's life?

Which woman would be the biological mother (carry the

pregnancy

)?

Parenting responsibilities and how you see your gender roles with the child

How to raise the child in a heterosexual dominate society: teaching tolerance and LGBT sensitivity

The legal status of the lesbian couple, and what would happen in terms of custody should you separate
For gay male couples:
Does your state or country allow gay couples to adopt?

Would you consider using a friend as a surrogate? Which of you would provide the sperm?

Parenting responsibilities and how you see your gender roles with the child

How to raise the child in a heterosexual dominate society: teaching tolerance and LGBT sensitivity

The legal status of your same-sex couple, and what would happen in terms of custody should you separate
Heterosexual or homosexual, all relationships have their share of problems. So, don't think that you are an exception if you are experiencing gay relationship problems.
But with good communication, and a desire to find meaningful solutions, your gay relationship problems can be utilized positively to strengthen your bond and, enhance the connection you have with each other.
Share this article on
Want to have a happier, healthier marriage?
If you feel disconnected or frustrated about the state of your marriage but want to avoid separation and/or divorce, the marriage.com course meant for married couples is an excellent resource to help you overcome the most challenging aspects of being married.
Learn More On This Topic
You May Also Like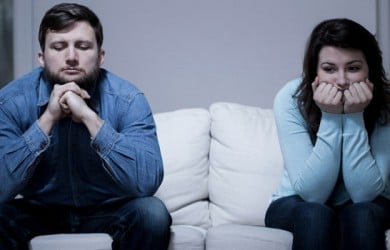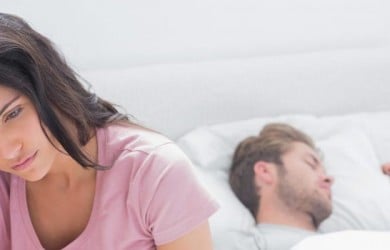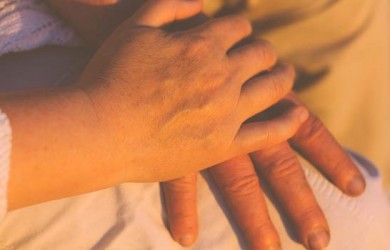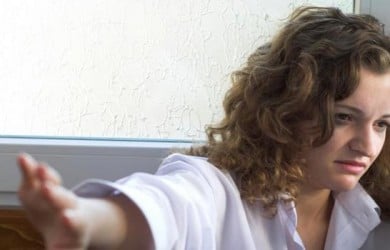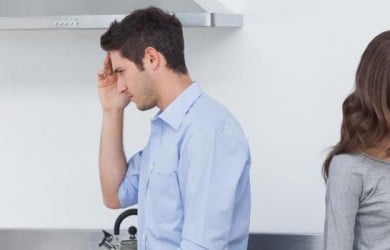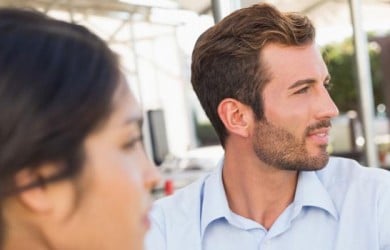 Popular Topics On Marriage Help