Sigma Male Signs: 10 Strong Indicators
Are you curious about the mysterious sigma male personality and the sigma male signs? Wondering if you might be one? Well, look no further! We'll unveil the telltale signs that indicate you might be a Sigma Male.
From your independent nature to your unique approach to life, we'll explore the traits that set you apart. So, let's dive into the fascinating world of the Sigma Male!
What is sigma male definition?
The sigma male is a very different kind of a guy compared to the typical alpha or beta males.
When it comes to sigma male meaning, he's typically all about being independent and self-reliant. Sigma Males enjoy their alone time and don't like to be tied down by society's rules.
They have a certain air of mystery around them and are often seen as confident, smart, and adaptable. They march to the beat of their own drum and focus on their personal goals above everything else.
10 signs of a sigma male
You might have heard about the everlasting debate on sigma male vs alpha male vs beta male. Every type has its distinctive features. Let's talk about what it takes to be called a sigma male.
Here are 10 unmistakable sigma male signs that indicate you possess the qualities of a sigma male.
1. Independence
Sigma males value their independence above all else. They have a strong desire to carve their own path in life and resist conforming to societal norms or expectations. One of the sigma male signs is they prefer making decisions autonomously and are not easily influenced by others.


2. Self-reliance
Next in the list of sigma male signs is that they are highly self-reliant individuals. They trust in their own abilities and skills, taking responsibility for their own lives without relying heavily on external support or validation.
So, they possess a sense of inner strength and confidence that enables them to navigate challenges independently. This book explores self-reliance as one of the higher-level needs that individuals strive to fulfill once their more basic needs are met.
3. Introverted nature
One of the sigma male signs is they tend to be introverted in nature. They enjoy spending time alone and find solace in their own thoughts. Unlike extroverted alpha males who thrive in social settings, sigma males often prefer solitude or small, intimate gatherings over large crowds.
This research also establishes the competence-signaling effects of dominance trait.


4. Observant and analytical
Sigma males possess a keen sense of observation and are analytical thinkers. You'd often come across one of the sigma male signs that they are often seen quietly observing their surroundings, gathering information, and processing it deeply.
Their ability to analyze situations and make rational judgments allows them to approach problems with a level-headed perspective.
5. Non-conformity
Sigma males have a natural inclination to question and challenge established norms and conventions. They resist conforming to societal expectations and instead, follow their own set of principles and values. This non-conformist attitude sets them apart from the crowd and allows them to forge their own unique path.
6. Adaptability
Sigma male characters are adaptable individuals who can thrive in various situations and environments. They are not easily swayed by external pressures and can quickly adjust to changing circumstances. Their ability to embrace change and remain flexible allows them to navigate different social dynamics with ease.
7. Strong intuition
Sigma males often possess a strong sense of intuition. They trust their gut instincts and rely on their inner voice when making decisions. This intuitive nature enables them to read people and situations accurately, helping them navigate social interactions and make informed choices.
8. Selective social connections
When it comes to sigma male vs. alpha male, unlike alpha males who are often at the center of social circles, sigma males are selective when it comes to their social connections.
They prefer quality over quantity, forming close bonds with a few trusted individuals rather than seeking popularity or wide social networks.
9. Pursuit of personal goals
Sigma males prioritize their own goals and aspirations above societal expectations. They have a clear vision of what they want to achieve and work diligently to make it a reality. They are driven by personal fulfillment rather than seeking external validation or approval.


10. Embracing solitude
One of the important sigma male signs is that they find solace and recharge in moments of solitude. They appreciate the time alone. Solitude allows them to reflect, recharge, and engage in activities that align with their personal interests and passions.
They often use this time to pursue hobbies, engage in creative endeavors, or deepen their knowledge in a particular area of interest.
Discover how sigma males transform themselves in solitude. Explore their unique journey of personal growth and witness the development of their inner strength. Here's the video:
11. Strong sense of identity
Sigma male personalities have a strong sense of self and a clear understanding of their own identity. They are secure in who they are and are not easily swayed by external opinions or judgments.
This self-assuredness enables them to stay true to themselves and make decisions that align with their values and aspirations.
12. Minimalist lifestyle
Sigma males often gravitate towards a minimalist lifestyle. They value simplicity and find fulfillment in owning fewer material possessions.
They prioritize experiences and personal growth over the accumulation of material wealth or status symbols. This minimalistic approach allows them to focus on what truly matters to them.
What are sigma male weaknesses?
While Sigma Males possess unique strengths, they also have their fair share of weaknesses. Below are some common areas where Sigma Males may face challenges.
Sigma males' preference for solitude and independence can sometimes lead to isolation, limiting their social connections and support networks. Research

suggests

introversion and the benefits of solitude in a predominantly extroverted society.

Their selective nature when it comes to social connections may make it challenging for them to form deep and meaningful relationships with others.

Sigma males' natural inclination to question and challenge norms can sometimes lead to skepticism, making it difficult for them to trust others or fully engage in collaborative efforts.

Their self-reliant nature may make it challenging for sigma males to express and connect with their emotions, potentially leading to emotional detachment.

The resistance to conform to societal expectations can sometimes result in sigma males being perceived as unconventional or out of touch with mainstream norms, potentially leading to isolation or misunderstanding.
Some more questions
Now that you know what does sigma male mean and that sigma male signs can include a preference for solitude and independence, as well as an ability to navigate social situations without seeking validation or approval from others, know further here:
Are sigma males manipulative?
Sigma males are not inherently manipulative. While they may possess a level of independence and self-reliance that can be misunderstood as manipulation, their actions are typically driven by personal autonomy rather than the intention to manipulate others.
How do I become a sigma male?
When it comes to how to become a sigma male, it is not about following a specific set of sigma male rules or steps. It's more about embracing your individuality, valuing independence, and prioritizing personal goals over societal expectations.
Focus on self-improvement, cultivating confidence, and nurturing your unique strengths to align with the sigma male archetype.
What makes a sigma male happy?
A sigma male finds happiness in personal fulfillment, freedom, and the pursuit of their own goals and passions. They thrive in solitude, value authentic connections, and appreciate the ability to live life on their own terms.
True happiness for a sigma male comes from embracing their unique identity and living in alignment with their values.
Masculinity at its best
If you resonate with the sigma male signs, such as valuing independence, being self-reliant, and following your own path, there's a good chance you possess the traits of a sigma male.
The notion of "sigma male signs" is a subjective and controversial concept perpetuated in online discussions, but it holds no scientific basis and should be approached with skepticism. Relationship counseling can be beneficial for individuals, regardless of their personality traits or the label they identify with, such as sigma male.
So, embrace your individuality, continue to grow, and find happiness in charting your own course in life. Remember, being a sigma male is about honoring your authentic self.
Share this article on
Want to have a happier, healthier marriage?
If you feel disconnected or frustrated about the state of your marriage but want to avoid separation and/or divorce, the marriage.com course meant for married couples is an excellent resource to help you overcome the most challenging aspects of being married.
Learn More On This Topic
You May Also Like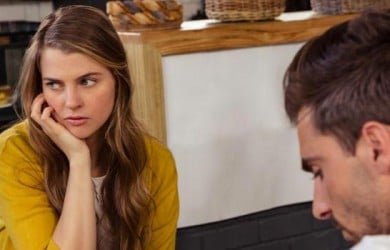 Popular Topics On Married Life