7 Reasons Not to Get Married
As we grow up, there comes a time in our life when people around us, either friends or our siblings, get married. Suddenly, you would find yourself under the spotlight if you're next in the line or have parked the topic of marriage for a while. We live in a society where after a certain age one is expected to get married and start a family. Anyone surpassing that age raises a lot of eyebrows.
People around you would corner you to know the reasons why you are not ready to get married. For them, if you grow older than a certain age it's difficult to find a suitable partner. Surprisingly, even in the most modern families, getting married after at a certain age is considered the right thing to do. There are multiple reasons why people do not want to get married. Let's look at a few of them.
1. It's not a priority in life
A wise man said once, 'It's an individual's journey. Let them travel and carve their own path.' Indeed! Every man on this planet has their own aspirations and dreams. They've certain expectations from themselves. Some are there who want to work throughout their life, whilst others might have a dream to travel the world.
Sadly, we all start defining how others should live their lives and unknowingly interfering in their lives.
They have their own to-do list of life where they've dreamt of achieving other things than to get married at a certain age. Instead of forcing anyone to get married, it's important you understand what they expect out of their life and support them.
2. They don't want to hurry just for the sake of it
There was a time when marriage was necessary. It was mandated to get married and have kids by a certain age. However, things have changed. There are so many things happening right now that some millennials don't want to rush into marriage and start a family, right away.
They, perhaps, would like to be independent, explore their career, and grow professionally before they take someone else's responsibility.
Arranged marriages or matchmaking is the thing of the past. Today, it's more about love. Marriage is a big step in anyone's life. So, the one who isn't getting married right now may not want to hurry into this.
3. Not all marriages are successful
One of the reasons not to get married is a number of unsuccessful marriages in society. As per a report, the divorce rate in the USA is 53% in 2018. Belgium tops the list with 71%. These rapidly failing marriages are not setting up the right example in the eyes of the younger generation. To them, marriage isn't fruitful and it leads to emotional pain.
Looking at these, it's obvious for them to assume that marrying the one you love doesn't guarantee that it leads to a successful and happy life.
That's why they refuse to get married.
4. Love is all that matters
Many millennials would argue that love matters and not the civil companionship. We may speak about security and social acceptance, but with changing times, things are changing as well.
Today, lovers would rather stay together in a live-in than to announce their companionship to the world by getting married to each other.
Even the law is being altered to match the present mindset of the masses. Laws support live-in relationships and is safeguarding both individuals. People are living peacefully and like a married couple in a live-in relationship. These are examples of how times have changed.
5. Marriage leads to dependency
Marriage is about dividing the responsibilities equally. It will collapse if either one takes the maximum responsibility. Today, many prefer living a free life, with no additional duty. They don't prefer dependency of any sort.
For people with such a mindset, marriage is nothing but a cage that takes away their freedom and binds them to house with a lot of unwanted responsibilities.
They are the ones who would like to live life on their own terms. Hence, they avoid marriage at any cost.
6. It's difficult to trust someone for the rest of the life
There are people who have been cheated on a lot that they find it difficult to trust anyone. They have friends to socialize but when it comes to spending their entire life with someone, they back out.
Trust is one of the pillars of the successful married life. When there is no trust, there is no question of love.
7. Not a really good reason to get married
Why do people marry? They wish for it. They desire it. They actually want to get married. In the movie 'He's just not that into you', Beth (Jennifer Aniston) is in a live-in relationship with her boyfriend Neil (Ben Affleck). Whilst she wants the marriage, Neil doesn't believe in it. Towards the end when he actually feels like, he does propose to Beth. The similar situation happened in 'Sex and the City' where John 'Mr. Big' doesn't want a lavish wedding and gets cold feet right before the marriage.
One must not marry just because it's the right time or people around you are saying it or your families want to.
Instead, one should marry if they have a reason or believe in this courtship.
Listed above are some common reasons not to get married that millennial and many people live by. Marriage should never be enforced on someone. It's a lifetime experience and feeling that should be mutual.
Share this article on
Want to have a happier, healthier marriage?
If you feel disconnected or frustrated about the state of your marriage but want to avoid separation and/or divorce, the marriage.com course meant for married couples is an excellent resource to help you overcome the most challenging aspects of being married.
More On This Topic
You May Also Like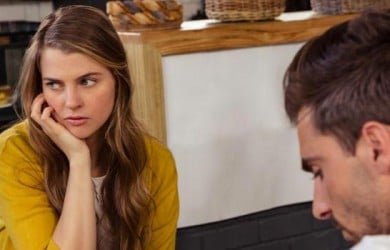 Popular Topics On Married Life