6 Awesome Military Spouse Benefits
Being married to a spouse who works in the military is by no means easy. On the contrary, this lifestyle comes with many challenges that one has to learn to overcome.
Luckily, to try and compensate for some of these hardships, the government has made it so that military spouses can receive many benefits, from education to insurance, and up to employment.
In this article, you will have a look at 6 awesome military spouse benefits
Making sure that you can access the benefits
Before jumping into the six military marriage benefits, it is important to mention the requirements for the military part.
The

military benefits for spouses

don't depend solely on you being the spouse of an active service member. It's not enough to just be married/engaged to them.

To take advantage of the

military spouse benefits,

first of all, you will have to register yourself with the DEERS – Defense Enrollment Eligibility Reporting System – the personnel system of the military. Registration can be done by most of the service member's family.

Once you do so, you will receive an ID card specific to the military – your

army spouse benefits

will be awarded to you based on it.

It is also worth mentioning that, in special circumstances, other family members can be provided with such an ID card as well.
Also watch:
Now, as promised, let's move on to the military spouse benefits themselves!
1. Education made free
If you are looking to advance in your career and you want to get yourself a license, a certification, or an Associate's degree, then this military spouse benefit is perfect for you.
Military spouses can receive up to 4,000$ from the MyCAA Scholarship to pursue their education. Make sure to check if you can start and complete your studies in the given time frame (the military is on Title 10 of his or her military order).
2. The transfer of the GI bill benefits
If your spouse has reached the needed time in his or her service, the GI Bill benefits obtained, can be transferred partially or totally to the spouse or the children.
Children can use these benefits until they reach the age of 26. Additionally, they might qualify for extra benefits such as a housing allowance.
3. Insurance
Military spouses get to enjoy many insurance benefits. They can obtain life insurance starting at 10,000$ and going as far as 100,000$ in coverage.
To this, they also enjoy healthcare benefits that cover for their surgeries, scans, medicine that is received on base, and even births.
Military spouse benefit for car insurance is also included. These discounts on car insurance start at 10% and can go as high as 60% when you qualify for all criteria.
4. Housing
Because being able to be together with the spouse working in the military is important for their well-being, free housing is available for the spouse on base.
If living on base is not wanted, then spouses can also benefit from a monthly Basic Allowance for Housing (BAH) that can help pay for a house outside of the town.
5. The loan express
The Patriot Express is a loan program specially designed for veterans and their spouses who want to start or expand an already existing small business.
The loan is characterized by low-interest rates, varying between 2.25%-4.75% and a maximum loan amount that can reach 500,000$.
6. Counseling and support
Being a military spouse can be difficult. Because of that, the MFLC (Military and Family Life Counseling Program) has made it their priority to offer military and military spouses on and off base counseling, without having any of it go on your record.
The local Fleet & Family Service Center can also help you find out more about available jobs or recreational activities for you and your family.
The downsides of being a military spouse
Naturally, military spouse benefits are not the only part of the military life – but you probably already knew that.
While the 'military spouse benefit' part is really helpful for any type of family – and contains many more benefits than we mentioned – there are a couple of other things that will really test your patience as a military spouse.
Your spouse is honor-bound – as you know, you will most likely spend quite

some time apart from your spouse

. This is because the military requires them to dedicate themselves to their duty, no matter what. As such, you may have to deal with deployment, work shifts during unconventional hours, service on temporary stations, including training programs, and so on.

You may miss some holidays together

– the family is extremely important to a service member mainly because he/she won't be able to always be home for Christmas, for example, a case in which they'll rely on parents, and so on, to spend time with their spouse.

You may have a hard time understanding his/Her feelings

– if you're not connected to the military in any way, then you will surely feel like something's wrong when your spouse is stressed, anxious, and so on – when, in fact, it's because of their job. As mentioned above, family is extremely important to them – as such, the best thing you can do is to keep both their feelings and type of work in mind when thinking about them.
The bottom line
On top of all of the above, it is also worth mentioning that you will have to adhere to some military-specific protocols and traditions as well.
As silly as some of them may sound for you, it is essential to get accustomed to them, for the well-being of your spouse!
For example, if you visit them on base and watch a movie, the national anthem will play before the previews.
Then, any errands that you have to run at the commissary will be accompanied by a thorough check of your vehicle.
Also, be aware that some of the things you may learn while together with your spouse must stay away from social media!
Finally, being a military spouse is surely not easy, but these military spouse benefits are meant to help make your life a bit more facile and secure.
Share this article on
Want to have a happier, healthier marriage?
If you feel disconnected or frustrated about the state of your marriage but want to avoid separation and/or divorce, the marriage.com course meant for married couples is an excellent resource to help you overcome the most challenging aspects of being married.
More On This Topic
You May Also Like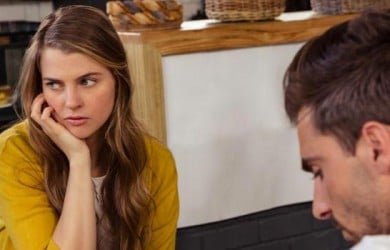 Popular Topics On Married Life