Awesome Benefits of Smart Home Technology for Parents
Being a parent is a hard job, and it doesn't come with an instruction manual. Somehow, you are supposed to balance great home life with excellent work performance.
It may seem overwhelming. However, home automation technology is making this platonic ideal a little more achievable!
When home automation is brought up, you may immediately think of security features. It's certainly true that new technology, such as video doorbell and smart locks, can help ensure your children get home safely and stay secure.
However, home automation can do much more for your family.
Here are some awesome benefits of smart home technology for parents
Video doorbells
Video doorbells allow you to see who is coming and going from your home at any given time. Even if someone doesn't ring the bell, motion-activated options can send you a notification that someone is hanging around.
Wide-angle video doorbell options allow you to view more of the front of your home and yard.
Additionally, cameras capable of night vision will help you see who is coming to your house, even in the dark.
These little devices are excellent for parents because they keep your children from having to open, or even approach the door while they're home alone. With them in place, you can answer the door remotely and take that responsibility off your children.
Smart locks
When coupled with doorbells, smart locks let you keep tabs on your kids coming and going from your home.
On how smart homes can help parents, these devices make it easy for you to lock and unlock the door when your kids get are coming or going.
If they lose or forget a key, you can easily open the door for them. Additionally, many smart locks now use a keypad and allow you to program specific codes for each member of your family.
These types of locks will also send you an alert when someone enters their code, letting you know who has been home and when they arrived.
Safety sensors
Safety sensors can be used inside or outside of your home to monitor access to areas that may be dangerous for kids.
You can install these sensors pools, under cabinets where cleaning solutions are stored, or in areas where you keep medication. If a kid gets too close to these areas or reaches out to them in any way, the sensors can alert you with a phone notification or alarm. These are especially useful for families with curious toddlers.
Some sensors, such as smoke or carbon dioxide sensors, can even be added to a monitored security system. The sensor can automatically alert both you and the authorities if it detects a threat within your home.
Lighting systems
Automated lighting systems have many uses, but they can be especially helpful at bedtime. Being alone in the dark can be a terrifying experience for children.
Smart lighting systems can be controlled by a timer or by your phone. Think of the bedroom lights slowly dimming and, once the overhead light turns itself off, switch on a night light.
Midnight bathroom runs also do not have to be scary.
Run smart bulbs down the hallway between your kids' rooms and the bathroom and attach them to a door or motion sensor. This setup allows dimmed hallway lights to trigger as soon as the bedroom door opens at night. Your kids can make their way safely to the bathroom and back before the timer turns the lights back off.
In the mornings, lighting systems can make waking up easier. You can set a timer to raise the bedroom lights slowly, encouraging you and your little ones to roll out of bed and get ready for another day.
Music
You can program music in an automated home.
As with lights, you can set timers for music. Try pairing dimmed lights in the evening with relaxing songs and lullabies in your kids' rooms, or rising lights in the morning with peppy jams to get your little ones moving.
You can also set a playlist for when your kids arrive at home, while they're doing homework, or even for bath time. Use them to help keep your kids on schedule or to inject a little fun into your routine.
Other automation
There are tons of other options for automating your home.
Many internet companies now offer the opportunity to shut down Wi-Fi at specific times of day, such as during dinner or at bedtime.
This option can enhance family time by encouraging more interaction between parents and their children without the distraction of cell phones, computers, tablets, or other digital accessories. It can also be turned off during homework time or when your children are doing their chores to encourage them to be productive.
Similarly, to internet shutdowns, many gaming systems can be set to shut off at specific times.
Now, your kids can't stay up too late playing the latest video game. If kids do decide to turn the system back on manually, you can set up usage alerts. This way, you can choose how to use the information about your child's actions to teach responsibility or honesty.
Smart plugs are excellent alternatives to programming gaming systems themselves.
With smart plugs, you can control the system's power remotely. This option allows you to turn the system off at any point you feel that your child needs to do something else.
Similarly, it will enable you to see any time that your child overrides you and chooses to turn the device back on manually. Another plus for smart plugs is that they can be used anywhere and on anything. You could also use one with your TV, your computer, or your coffee maker.
Robotic technology such as vacuum cleaners and mops can also be used to enhance your family life. By allowing technology to take care of some chores, less of your time focused on cleaning and duties.
You are free to spend more of your time focused on your family.
Helping your family to be a family
Parenting is hard, especially in the twenty-first century, and having technology in the home is a hot button issue right now.
There will never be a replacement for family dinners, cuddles, bedtimes stories, and good old-fashioned parenting.
Now that you know there are ways home automation systems can help working parents, there is also no shame in letting technology do your grunt work so you can focus on spending precious time enjoying life with your kids.
Share this article on
Want to have a happier, healthier marriage?
If you feel disconnected or frustrated about the state of your marriage but want to avoid separation and/or divorce, the marriage.com course meant for married couples is an excellent resource to help you overcome the most challenging aspects of being married.
More On This Topic
You May Also Like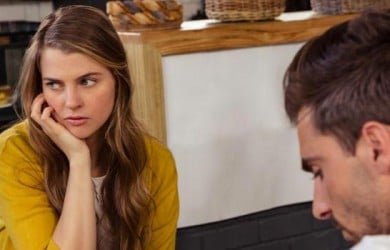 Popular Topics On Married Life