How to Identify Toxic Friends and End a Toxic Friendship That's Run Its Course
While creating this universe, God designed some cruel punishments for the people who would do wrong unto others on planet Earth.
He made some of the punishments-basic cruel, some medium level cruel and some master level cruel. On the bottom of the master level, a cruel list comes "Toxic Friends."
What is a toxic friend?
Toxic friends are our friends who are friends only in name.
In nature, they are the worst kind of enemies, because with them you just can't deal all craziness they throw at you in the way you would do with an enemy or merely an acquaintance.
It is crucial to remember that the absence of healthy social relationships threatens an individuals overall wellbeing.
Signs of a fake friend include their pretense to be happy about your success and happiness, but inside their black hearts, they wish you all the worst luck.
Should they have an advantage over you, they would be your enemies and they will use their hands and their tongues to harm you.
Talking from experience, I tell you that toxic friends are the worst kind of torture for you. They create a competition where you want to put co-operation.
They create jealousy where you want to give love.
They tear you down when you want to bring them up. All the while pretending to be your well-wishers, they make your life a living hell for you.
And if you are naive, you will actually believe them to be your own people until the time comes where they do not waste any opportunity to make you feel less; less loved, less beautiful, less worthy, less in everything they could think of.
The only thing they add into is your loneliness. They multiply it by tenfold.
Avoiding toxic friends is the only way out
There is only one method of avoiding such toxic people who fill you with depression to the brim of your existence: stay away from them!
If not stay away from them, they shall suck out all your happiness, eat up all your glory and bring only gloom into your life.
The worst thing about toxic friends is that they are engrossed in your lives. They are not mere acquaintances whom you can easily get rid of. Strangely enough, 8 out of 10 people endure toxic relationships.
Signs of a toxic friendship include their intrusiveness, neediness, and clinginess.
They are woven into your lives like a thread into a fabric. This very reason allows them to have such an impact on your lives and minds.
Traits of toxic friends
If you find a trait or two from the below-given traits (or God forbid, if you find more than two such traits) in your friends, pull up your pants and run for your life.
When making friends, be vigilant and look for the following toxic friendship symptoms.
1. They don't make you feel good about yourself
They crave and seek attention and approval. The people with most insecurities usually make the most toxic friends.
Due to being an insecure mess themselves, they will try their best to project their insecurities onto you!
They will try their best to make you feel so bad about yourself that you lose all your confidence. Your confidence is a threat to them! It is their food.
2. They rarely celebrate your success
They are jealous of you and become insecure when they see you succeed in life.
They won't celebrate for you but would be sure to boast about their success especially when you have failed.
3. They are polite only when they want something
Toxic friendship signs include their selfish behavior where they conveniently choose to be polite or rude, depending on what serves their purpose.
They become polite and kind when they want something from you, otherwise, they will be rude, arrogant and indifferent towards you.
They ace the game of master manipulation and hypocrisy.
4. They always think they are right
If you commit the crime of going against them, they shall curse you with their wrath, their oppression, and hidden torture.
5. They will talk behind your back
Your toxic friends would surely talk about you behind your back, and while doing so they will never talk nicely about you. That's one of the warning signs of a toxic friend, and you should contemplate letting go of toxic friends like these as soon as you can.
6. They like to keep score
A toxic friend likes to keep score and bring up past mistakes. That's the most loathsome, annoying and toxic trait of a bad friend
7. They love drama and irrationality
One of the signs your friend is toxic is their insatiable need for drama, drama and some more drama.
One thing you can guarantee about them is that they are apt at sucking you in their chaos and have yu dragged into the melodramas of their life.
Your toxic friends would love unnecessary drama, especially when it involves you! It makes them euphoric!
You will see their mood change into gloom when something good happens to you and into glow when something bad happens to you.
The things which bring you down put them up. These toxic friends warning signs are not always obvious, they can be subtle, but very abusive and damaging in the long run.
If such a troubled friendship and its absurdity are draining you and you feel destabilized around them, it is high time you learn how to deal with toxic friends.
Also watch:
How to end a toxic friendship
Now that you have decided to pick up the pieces, and put an end to the energetically draining, hypocritical, and manipulative friendship, let's delve into how to get rid of a toxic friend.
Here's how to cut a toxic friend out of your life for good and step out of their chaotic world.
Leave the sentimentality behind. Don't cling to the past happy memories with them, walk away and work towards building healthy relationships with people who have a more positive and rational outlook. Be mindful of not phasing them out, or hurt them by ignoring them. Clearly communicate your desire to end the friendship and don't re-engage.
Break the digital connection. If you have decided to delete them from your life, delete their phone number from your contact list, message history, unfriend them from Facebook, and stop following them on Instagram.
Make new friends. Invest more time in building healthy and enriching friendships. Not having a friend by your side can send you on a dangerous course to slip into bad habits. Surround yourself with positivity, love, and happiness and you wouldn't find anything amiss.
Develop the habit of putting your needs first. Often in a toxic friendship people end up relegating their own needs and putting their friends' needs first Now that you have purged the melodramatics and negativity from your life, work at your placing your own happiness and needs above others.
That is what will make you happy in the long term and arm yourself against repeating the mistake of getting tricked into a toxic friendship again.
It's time to enrich your life and letting go of the crazy-making that never served you.
Share this article on
Want to have a happier, healthier marriage?
If you feel disconnected or frustrated about the state of your marriage but want to avoid separation and/or divorce, the marriage.com course meant for married couples is an excellent resource to help you overcome the most challenging aspects of being married.
You May Also Like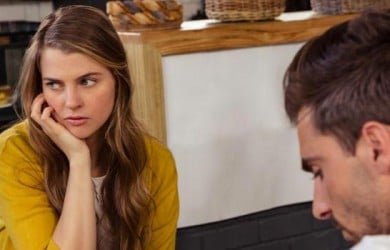 Popular Topics On Married Life