How to Surprise your Boyfriend on Valentine's Day
Valentine's day is considered to be the most romantic day in a year, and it means a lot for couples who are dating or are in a relationship.
But this beautiful day also brings with it the challenge of finding the right present for your partner. As the day gets closer, the pressure keeps mounting up because of which many couples end up giving the wrong presents.
When it comes 'how to surprise your man on valentine's day,' women tend to be quite unimaginative.
Sure, you have some great ideas when it comes to romance, but let's not forget that you are trying to woo your man here, not another woman.
Things to do for your boyfriend on Valentine's day would be different from what you would for a woman. You need to think more about Valentine's day surprises for your boyfriend.
What might seem cute and adorable to you isn't necessarily what your man is looking for in a gift. Most importantly, know your partner and act upon it!
His tastes, his way of thinking, and personality are the key aspects you should focus on if you want to surprise him in the best of ways pleasantly!
There are many ideas on what to get your boyfriend for valentine's day. Here are some of the greatest ways on how to surprise your boyfriend on Valentine's day-
1. Cosplay costumes
First of all, let's be honest about it and admit that the main reason men go through with Valentine's Day is in the hope that they will get a tantalizing present in return.
If you were to ask, "Oh, honey, is there anything you'd want me to get you this Valentine's?" I doubt that your partner would turn all jittery and draw up a list.
So, turn on the heat and this Valentine's surprise, your boyfriend, by buying a cosplay costume.
Cosplay can be significant for a relationship, and there are a lot of classic ideas that might make any man unable to take his eyes off of you, but you could also put some extra effort into getting something that you know he really likes.
Even if it's not that easily acquired if you search the web hard enough, you are sure to find what you are looking for.
Where you plan on waiting for him, all dressed up is up to you. Just make sure the neighbors don't enjoy the show, it's just to surprise your boyfriend.
2. No heart-shaped items
If you are looking for things to get your boyfriend for valentine's day, don't go for heart-shaped things. Men generally don't care for it.
If you know that your man is not much of a fan of this particular event, yet you still want him to enjoy the moment, surprise your boyfriend, buy him something useful.
Gadgets and tools are more enchanting to them than they seem to us.
You might not feel your heart bursting at the sight of a new blender, but show up on your man's doorstep with that new smartwatch that he's been reading about lately, and he'll surely smile.
3. Travel
Book two tickets to a destination where both of you can enjoy some alone time and offer him a respite from all the tiring work chores to surprise your boyfriend.
Men love going on vacations as much as women do, and there's nothing like actually getting a chance to relax and take some time off from work and the buzz of the city.
Having fun or simply taking a respite will be a welcome Valentine's day surprise for him. It is also a terrific chance for the two of you to spend some time doing activities together, many of which might not be accessible at home.
Whether it's scuba diving, skiing, or a romantic dinner on the beach, you'll definitely enjoy some memorable moments. This is a great and romantic way to surprise your boyfriend.
4. Massage sessions
Stress and a busy working schedule can easily affect a person's mood and willingness to participate in other activities.
If relaxation is what you're looking for, yet you can't afford to go on a vacation, go for a massage session together.
It's a great way to detach yourself from all the mundane things that have been bothering you and also the perfect mood setter to surprise your boyfriend.
Once you're not as tense and preoccupied with the rest of the world, it's a lot easier to think of romance and be creative in your activities. A massage session can be a great Valentine's surprise for your boyfriend.
5. Show off your romantic side
Being loving and romantic is significant for a couple to feel satisfaction in a relationship.
Men can be as romantic as women, and if you know your partner to have a bit of Shakespearean inclination, there are many things you can surprise your boyfriend with.
After all, who says only women should receive candlelit dinners and love notes? Leave a trail of notes throughout the house. You could scribble sweet and heartwarming messages or list reasons for which you fell in love with him.
You could also compile photos of the two of you together in a love album and leave it in his suitcase before he leaves for work to surprise your boyfriend.
Just make sure to choose pictures with deep meaning for both of you, and it will make for a great Valentine's surprise for him when he finds it at work.
Send a package while he is still at the office with two invitations at his favorite show and some homemade cookies. There are billions of ideas, one sweeter than the other.
If you've tried all the ideas to surprise your boyfriend and you still have no idea of how to surprise your man for this Valentine's Day, choose something simple and flexible enough to fit any man's taste.
Think of all the small things he takes an interest in and enjoys doing and write personalized love coupons.
Make sure to mention all sorts of favors you are willing to do for him, which he can use at his leisure for the entire day or even throughout the entire year.
Also watch: DIY gift ideas for your boyfriend
Share this article on
Want to have a happier, healthier marriage?
If you feel disconnected or frustrated about the state of your marriage but want to avoid separation and/or divorce, the marriage.com course meant for married couples is an excellent resource to help you overcome the most challenging aspects of being married.
Learn More On This Topic
You May Also Like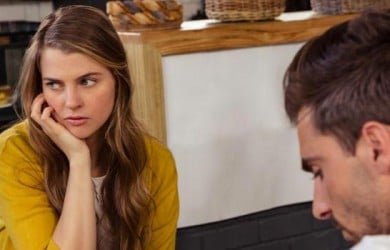 Popular Topics On Married Life