15 Tips to Help You Deal with Getting Dumped
Breakups are never easy, but they can be a little bearable when consensual. However, getting dumped by someone you love is a different ball game, especially when it comes out of nowhere. Getting dumped is a painful ordeal and finding closure to allow you to move on is challenging but not impossible.
Getting dumped out of the blue can affect your mental health, which isn't surprising, but it doesn't have to affect your life forever. However, you can overcome getting dumped if you know the proper steps.
So keep reading to know how to get over being dumped
How do I overcome being dumped?
There is no one size fits all and no one way to overcome being dumped. But certain acts can put you on the right path and help you move on. Here are a few tips on how to get over being dumped
1. Get closure
Are you curious as to how to handle being dumped? Then get closure. It can be challenging to get over a relationship if you don't know why it ended in the first place.
Mulling over possible reasons in your head and thinking of what you could have done differently is not healthy and will make it hard to move on. Note that the reason for the breakup doesn't have to be logical, nor do you have to understand or agree with it; you have to know it.
Also, don't force this conversation on your ex. If you notice your ex is getting too emotional or is reluctant to talk, back away for the time being. Give them space and approach your ex later.
2. Put on a brave face
A study published in the journal of neuroscience stated that tricking your brain into thinking you are over a breakup is the key to getting over it and can lessen the pain.
Resist the urge to lie in bed for days, eat junk food, and cry. Putting on a brave face helps to get over a breakup. This is based on the whole premise of 'faking it till you make it.' If you can pretend that everything is alright, eventually, your mind starts to believe it.
Related Reading: 

What to Do After a Breakup?
3. It's fine to grieve
Moving on after being dumped is possible if you allow yourself to grieve.
Don't expect to start feeling better immediately. Instead, take your time to accept the breakup and all the feelings and emotions that come with it.
Don't suppress your feelings or try to ignore them. You can only work through the painful feelings and move on when you accept them.
Related Reading: 

The 5 Stages of Grieving a Breakup & Resuming Normalcy in Life
How long does it take to get over a heartbreak?
It can seem like moving on and healing from heartbreak will take an eternity. So it's easy to wonder how long the pain will last and how to get over being dumped?
People heal from heartbreaks at different paces, and you shouldn't compare your progress with that of another. Most importantly, don't give yourself a deadline. The type of relationship and its ending will also determine how long it will take you to get over it.
But at the end of the day, your heart will heal in time. Research and polls have been conducted to determine how long it takes to get over a relationship. Let's look at what these studies have revealed.
A poll conducted by OnePoll, a market research company, stated that, on average, a person needs about 6 months to get over a serious relationship, and it might take a year if the parties were previously married.
After a breakup, people take an average of 4 days to wallow in pain. Also, a study conducted by Yelp Eat24 stated that Americans have an average of two tearful conversations and 4 instances of crying after a breakup.
Related Reading: 

The 7 Stages of a Breakup and Tips to Heal Faster
A study shows that people start healing by the tenth week after a breakup. Another study that surveyed college students revealed that they started healing and reported increased positive emotions on average of 11 weeks after the breakup.
However, the rate at which you heal and get over relationships depends on several factors, such as:
– Your commitment to moving on
– What caused the breakup; was it because of infidelity, or were you being dumped for someone else?
– The quality of the relationship; was the relationship healthy, or were there problems?
Related Reading: 

Top 10 Characteristics of a Healthy Relationship
15 tips to help you deal with getting dumped
How to get over being dumped is possible if you know the proper steps to take. The following tips will help you deal with the heartbreak as you begin your recovery journey
1. Purge your emotional junk drawer
Do you want to know how to get over being dumped? Then, purge your emotional junk drawer.
Coming across pictures or objects that remind you of your relationships will make it difficult for you to deal with getting dumped.
Get rid of your ex's stuff to create room for new memories. You can't be surrounded with memories of your relationships, even good memories if you want to deal with a heartbreak.
Purge out that emotional junk drawer and celebrate the therapeutic effects of purging.
 Related Reading: 

How to Forget Someone You Love: 25 Ways
2. Visit an anger room
How to feel better after being dumped is by visiting an anger room.
Was your breakup messy, and do you have a lot of anger you want to let out? If you do, then an anger room is perfect for you. Then, you can scream and smash objects to your heart's content.
This is a form of therapy, and it gives you a chance to vent, de-stress and let out your anger. Anger should be redirected or expressed because unexpressed anger can lead to pathological expressions of anger.
Unexpressed anger can affect your mental health and lead to unhappiness and passive-aggressive behaviors. Expressing your rage lets you calm down on the inside and helps you move on instead of fixating on the anger.
To learn how you can learn to express your anger healthily:
3. Don't stay friends with your ex
You can't automatically turn off your feelings; it doesn't work that way. Staying friends with your ex will make it virtually impossible to move on. On the other hand, being friends makes it easy to become comfortable with that person again, leading to romantic feelings.
After ending a relationship, you need time to discern what led to the breakup and see a clearer picture. It would be best if you also had time to deal with the heartbreak of it and recuperate. It is hard to do this with your ex still in your life. There is no upside to remaining friends, and other reasons why you shouldn't include
It can lead to an off-again-on-again relationship

It will be painful being just friends, especially if your partner has moved on

You might miss out on new relationships

Unresolved issues can bubble up the surface
Also Try: 

Should I Be Friends With My Ex Quiz
4. Talk to your friends
Talking to friends and loved ones can help you deal with a breakup. You don't have to navigate this difficult phase of your life alone; lean on your friends. Your friends can give you a new perspective on what you're dealing with and help you feel less alone.
It can be challenging to talk about your feelings with other people, but it is easy to be open with loved ones. You don't have to feel ashamed for feeling the way you do, and you know they won't use it against you.
Loved ones are best positioned to tell you things you didn't know and help you paint a clearer picture. So, do you want to know how to get over being dumped? Then, start by talking to your friends.
They can also provide emotional support and help distract you from the pain.
5. Don't blame yourself
After a breakup, your next step might be to regret, analyze your actions, and wish you could have done things differently. Unfortunately, this isn't productive and will prevent you from moving on. To avoid getting depressed after being dumped, you must forgive yourself.
You can't change the past, and playing out old scenarios in your mind won't change anything.
6. Self-care
After a breakup, you will most likely seclude yourself from the outside world, remain on your bed, and wouldn't feel like showering or even eating. Resist the urge to do this and ensure you take care of yourself. This is an important way of dealing with a breakup.
Caring for yourself, exercising, and healthy eating will give you energy and allow you to heal.
Related Reading: 

The 5 Pillars of Self-Care
7. Seek professional help
It can be easier confiding in a stranger than in loved ones. You only have to see them for a limited time, and you know they won't judge you. Professionals are trained to be neutral and have an unemotional and objective response.
Therapists are often interested in seeing the bigger picture. The little parts that led up to the breakup. Seeking professional help can help you deal with heartbreak.
8. Forgive
You can't move on if you still resent your ex. Forgiveness helps you and not your ex.
Forgiving your ex will enable you to break the cycle of pain and let go of any baggage so that you can heal and move on. Now forgiving someone that hurt you is never easy but is necessary if you want to build a new life.
Forgiving will take time and can't be achieved in one day, but remember to celebrate the small victories. Ways to forgive your ex includes
Taking responsibility for your part in the breakup

Embrace positivity

You can only forgive your ex if you forgive yourself first
Related Reading: 

20 Reasons to Forgive but Not Forget in Relationships
9. Indulge yourself
While you shouldn't wallow in your pain forever, you can indulge in things that make you feel better. So let yourself go for a short while. Cry as much as you want, and bury your face in ice cream, chocolate, or anything that works for you.
However, only do this for a short while, which will help you feel better.
10. Learn from your breakup
Being dumped is not something you want to experience, but there are lessons to be learned when you do.
Your experience will guide you in your next relationship. First, reflect on what went wrong and the actions that led to the breakup. This includes your ex's actions to determine the traits to avoid in the next partner.
11. Don't scheme to get back at your ex
You can't move on and deal with heartbreak if you are planning for revenge. So don't focus on your partner but on yourself.
The goal is to forgive, move on, and not get stuck in the past.
 

Related Reading:

 10 Stages of Getting Back Together With an Ex
12. Spend time outdoors
Don't be cooped up indoors or seclude yourself; this can make it easy to get depressed. Instead, go outside to get fresh air and clear your head.
Take a walk or go for a job; this is bound to lift your spirits.
13. Don't rush into a relationship
You mustn't rush into a relationship as a way to deal with the heartbreak, as this can backfire.
First, get over your relationship to enable you to move on the right way. Then, if you meet someone you genuinely care for, you can take it slowly.
14. Don't stalk your ex
Keeping up with your ex's life is not healthy and will prevent you from moving on. It might even cause you more pain, especially if you realize they have moved on.
Cut contact with your ex and focus on yourself.
Related Reading: 

15 Reasons Why Ignoring Your Ex Is Powerful
15. Don't convince them to change their mind
If your partner wants to break up, accept their decision, don't try to talk them out of it, and most importantly, don't beg. Walking away after being dumped is the next step to take.
You can ask them their reason for calling off the relationship, but don't assume they don't know what they want by begging them to take you back.
Related Reading: 

21 Signs Someone Is About to Break Up With You
Post-breakup dos and don'ts
Dealing with being dumped unexpectedly can lead to various emotions and cringe-worthy actions. Such as stalking and begging them to take you back, among other things. What to do when you get dumped includes
– Throw away or return their stuff
– Cry to your heart's content
– Seek professional help
– Keep busy to prevent your mind from wandering and thinking about your ex
However, it would help if you didn't do the following
– Convince your ex to take you back
– Sleep with your ex
– Suggest you stay as friends
Related Reading: 

The Only 6 Post Breakup Advice You Need
Takeaway
There is no one solution to healing after a breakup, how to get over being dumped by someone you love, and the process of dealing with heartbreak can vary for different people.
However, applying the tips above will nudge you in the right direction and help kick start your recovery journey.
Share this article on
Want to have a happier, healthier marriage?
If you feel disconnected or frustrated about the state of your marriage but want to avoid separation and/or divorce, the marriage.com course meant for married couples is an excellent resource to help you overcome the most challenging aspects of being married.
More On This Topic
You May Also Like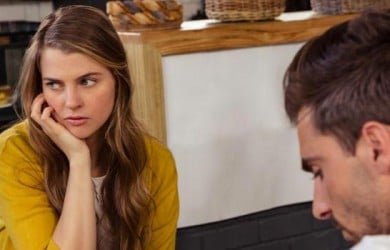 Popular Topics On Married Life