10 Significant Benefits of Couples Cooking Together
Spending quality time with the people you love is one sure way to strengthen your bond and improve the quality of your relationships. However, finding time to hang out with your partner can be a challenge in today's busy world.
Between busy work schedules, household chores, and various responsibilities, it's not always easy to connect on a deeper level. That's where the simple act of a couple cooking together can work wonders.
Now, you may be asking, "How can cooking together as a couple improves relationships?" Well, let's delve into the mindblowing benefits of this delightful activity and examine how cooking as a couple can help increase your bond.
How cooking together can improve relationships
?
Cooking with your partner is more than just preparing a meal; it's an opportunity to bond and strengthen your connection. Spending those moments together with your partner gives you the chance to be authentic, enjoy each other's company, and further deepen your connection.
When done well, in the next section, we look at how couples cooking together can spice up their relationship.
10 benefits of couples cooking together
Cooking together is more than just a culinary experience; it's a bonding activity that can enhance relationships and bring a myriad of benefits. If you're cooking with a partner, it can strengthen your connection, foster communication, and create lasting memories.
Discover how this simple yet meaningful activity can enhance your life in numerous ways, with the benefits mentioned here:
1. Enhanced communication
Studies show that effective communication greatly impacts relationships and sets them up for massive success. As a romantic couple cooking together, your kitchen becomes a hub for communication as you share tasks, discuss ingredients, and collaborate on recipes.
This open dialogue can improve your overall communication skills as a couple and allow you to have serious conversations in a not-so-serious setting.
2. Building trust
Any relationship that lacks mutual trust is headed for the rocks; it is just a matter of time. This trust must cut across both the big and small things, like making informed financial decisions and cooking in the kitchen, respectively.
Working together in the kitchen fosters trust as you rely on each other to create a delicious meal.


3. Quality time
This is the most obvious benefit that comes with cooking with your boyfriend or significant other. With our busy lives, quality time is often overlooked. Cooking together ensures that you spend time with your partner, as it frees you from distractions.
While at it, you can also seize this time to goof around and be your most authentic self with the love of your life. It becomes a win-win on every level.
4. Shared goals
Research Highlight= A study by the National Institute of Health suggests that having shared goals improves the quality of relationships as it contributes to a cycle of responsiveness between people. This doesn't just stop at having similar career goals and values.
Something as small as deciding to cook together can give that sense of shared goals we're talking about here.
Preparing a meal together provides a sense of accomplishment as you work towards a common goal, reinforcing your sense of togetherness.
5. Sparking romance
There's something undeniably romantic about the process of cooking as a couple. The intimacy of sharing a meal you've prepared together can reignite the spark in your relationship.
Then again, who says something spicy can start off when you're in the kitchen that may cause you to turn off the cooker for a few minutes?
Be open to some romance as a couple cooking together.


6. Stress reduction
Cooking can be therapeutic. When you cook together, you both unwind, reduce stress, and create a harmonious atmosphere.
Then again, spending that much time in the company of the person you love can have immense health benefits for you. For example, feel-good hormones can be activated when you spend this time with your partner and experience their warmth again.
7. Trying new things
Is it romantic to cook together? Yes, it genuinely can be.
Exploring new recipes and ingredients with your partner can be an adventure, especially if you both love to cook as individuals. Seize this as your opportunity to step out of your comfort zone as a couple and try new things together.
8. Learning patience
Cooking requires patience, and learning to be patient with each other's culinary skills can translate into patience in other aspects of your relationship.
If you have a habit of snapping at your partner, you may want to consider having them as your cooking partner for a while, as this will help improve your patience levels.
9. Developing problem-solving skills
Challenges will arise in the kitchen. For example, you may discover you don't have some of the necessary ingredients you need to prepare your meal or realize you're not yet up to speed on how to use some of the equipment in your kitchen.
When you work together as a team, you learn to adapt and solve them together. These problem-solving skills are transferable to life's challenges as you learn to be more accommodating of your partner when you need to solve a challenge as a group.
10. Strengthening a healthy bond
Sharing a home-cooked meal is a healthier alternative to eating out. Also, it helps you save some funds if you're a bit strapped for cash.
By cooking together, you promote a healthier lifestyle, reinforce your bond, and also live within your monthly budget because you're not spending a fortune eating out every single time.
5 tips for cooking together as a couple
Now that you understand the many benefits of couples cooking together, the next question that arises is, 'How do couples cook together?' We've worked hard to eliminate that confusion.
Here are five tips to have a swell time while cooking with your partner.
1. Plan together
The first step toward having the perfect couple cooking together experience is to plan with your partner. Don't start with a one-man show and expect to string your partner along at the last moment.
Choose recipes that both of you are excited about. Collaborate on the menu to ensure you're both invested in the meal. Decide when you're going to have your joint cooking spree and ensure you're ready to have fun.
2. Divide and conquer
Assign tasks based on your strengths. If your partner loves to do the dishes, you can assign that task to them while you clean up after the cooking exercise. Also, one can chop veggies while the other prepares the sauce, making the process smoother.
Remember that you may not have the whole day for this exercise, so dividing the overall work might just be the way to go.
3. Set the mood
You're cooking, yes! But who says you can't make a whole big thing out of it? If you manage it well, you can even turn this exercise into a whole date since it is just with you and the person you love.
Light some candles, put on soft music, and create a romantic ambiance in your kitchen to make the experience more enjoyable. Who knows what else can happen?
4. Be patient
Mistakes happen, especially if one of you is new to cooking. Be patient with each other, and remember that it's all about learning and having fun.
Put yourself in a mental state to be patient with your partner even before you get into the kitchen. Make excuses for them in advance, and you'll be less likely to snap at them.
5. Celebrate together
After the meal is prepared, sit down and savor it together. Take time to appreciate your effort and enjoy the delicious meal you've created.
Also, don't leave all the after-cooking tasks like washing the dishes and cleaning the kitchen to your partner alone. As much as possible, ensure you contribute there as well.
Looking for some meals that you can try cooking with your partner? Watch this video for more suggestions:
Commonly asked questions
Here are some common questions relating to couples cooking together and their answers.
How often should couples cook together?
There is no one-size-fits-all answer to this question, as it all boils down to your unique relationship. Just ensure you incorporate it into the exercises you carry out regularly, as it comes with many benefits, as we have covered in this article.
While at it, ensure you're reasonable with your expectations. If your partner works round the clock, you may not expect them to be available to cook every day with you.
What are some easy recipes for couples to cook together?
There are many easy and exciting recipes for you to try out with your partner. Most of them are beginner-friendly (just in case either of you is new to cooking). The common ones to try out include roasted shrimp and creamy rice, pasta, macaroni and cheese, vegetable salads, etc.
Start with the simple ones and step up your couple cooking together game as time passes.
What are some tips for handling disagreements while cooking together?
Remind yourself that you're in the kitchen and you must keep your emotions in check. The kitchen is full of harmful materials that can inflict wounds on you and your partner, so ensure your disagreements never degenerate to a point where you lose control of your emotions.
Also, know when to step out of that physical space. This can help you keep yourself together if you feel the disagreement becoming worse.
What are some ways to make cooking together more romantic?
It starts by deciding that this experience must be romantic for yourself and your partner. Take some time to set the right atmosphere, and you can achieve this by choosing cool music and lighting candles. Then again, dress for the occasion.
What are some other benefits of cooking together?
The benefits of couples cooking together are numerous. This activity strengthens the bond you share with your significant other, gives you the platform to communicate deeply, and also improves the overall quality of your health as you get to spend time with the one you love.
Summary
The activity of couples cooking together is more than just a way to put food on the table. It's a recipe for a healthier, happier, and more connected relationship. So, roll up your sleeves, put on those aprons, and start creating memories with your beloved, one dish at a time.
Couples cooking together offers far more than just shared meals. It fosters stronger bonds, enhances communication, and brings joy to the relationship.
The ten significant benefits highlighted in this article, from increased intimacy to improved problem-solving skills, demonstrate how spending time in the kitchen can lead to a more fulfilling and harmonious partnership.
So, whether you're whipping up a gourmet dish or simply preparing a quick weeknight dinner, the act of cooking together can serve as a recipe for love and a healthier, happier relationship.
Share this article on
Want to have a happier, healthier marriage?
If you feel disconnected or frustrated about the state of your marriage but want to avoid separation and/or divorce, the marriage.com course meant for married couples is an excellent resource to help you overcome the most challenging aspects of being married.
Learn More On This Topic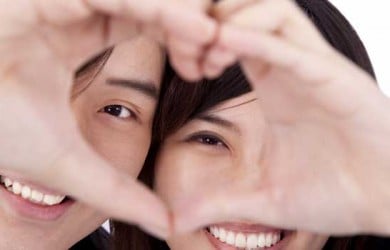 You May Also Like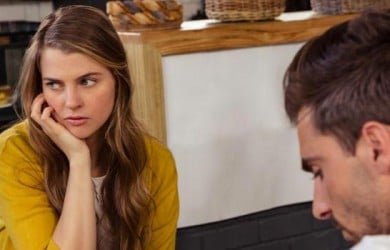 Popular Topics On Married Life