Planning For a Family: A Wonderful Bonding Activity
It's always just been the two of you as a couple up until now. You have been happy together, but now you know that planning for a family is at this point in your journey.
Planning a family entails tons of benefits.
The first great benefit of family planning is that you get the communication going. Though you both have always known that you wanted kids together, now is the time to think about when to start family planning and how to make this work in your relationship.
Children are pure joy, and you can truly enjoy that so much more if you consider how planning for a family works best for you.
It's important to think through every aspect of this and find definite answers to "how to start a family" and "when to start a family".
Think of where your kids will sleep, if anybody will stay home, who will watch your kids, and how you will raise them.
Thinking and planning for an exciting journey
Overall, you need to consider when to start family planning. Also know that sometimes the whole journey from wanting to start a family to being ready to start a family, can take a bit longer than expected.
The reality is that you will never realize how much is involved in planning for a family until you go through it. Even when the baby is on the way, you will still feel that you have so much to do.
Planning a family is just an extension of who you are as a couple, and therefore the benefit of family planning is that you prepare for the next step together.
You are going to have times when you feel that the advantages of family planning are numerous but it may be overwhelming for you. Take it one step at a time and start with when to start family planning, and then work your way out from there.
You may have concerns or issues centered around planning a family that you wish to discuss, and that is very normal.
Let the communication flow and be sure that planning for a family that you both want will lead you in the next right direction for your relationship.
Starting a family can be a wondrous time in your journey so allow it to be that and embrace this time in your marriage.
The importance of family planning
The significance of planning a family is that it will help you to unite and bring forth a wonderful and exciting time in your marriage in the best way possible!
But first, ask yourself, "are you ready for kids?" Having children is a huge step in any couple's life. Take this do I want children quiz and find out if you are ready to take this huge step!
Questions to ask before having kids
Extending your family and bringing a lovely bundle of love and giggles, that you can get gooey over is no small decision.
So, better safe than sorry! There are several questions concerning planning a family and having a baby that couples must ask each other.
Here are a few important questions to ask yourself and your partner before having a baby to avoid the chaos of parenthood, and centering yourself amidst all the new baby stress.
What course of action or alternative we take in case there are complications in conceiving?

Struggling to get pregnant right away

, or inability to get pregnant at all, should we

opt for fertility treatment or head for an adoption

?

In case you find out that you are pregnant with twins, What are the

pros and cons of having twins

?

Are our finances in place? Kids are expensive.

Do we have a healthy nest egg to provide for the kid's needs

without draining our savings or compromising on the lifestyle or making radical sacrifices?

How do we work out the child care plan

? Are both going to work, continuing with our jobs or is one of us going to be a stay at home parent? Do you ask the family to pitch in support or delegate the responsibility to a nanny?

How do we achieve a fair allocation of nursing duties?

Who takes care of prepping the milk formula at night and on what days? Who changes diapers and who takes the child for vaccination, how do we divide up and make switches in these duties, so there is a fair splitting?
It would be a good idea to touch base on religious and spiritual beliefs and practices. How are you going to introduce a child to your respective set of beliefs and rituals without trampling on the other spouse's belief and value system?
How do you plan to

handle the clash of maternal and paternal grandparents' parenting methods

?

How do you

divvy up family time, parenting time, and individual time

?

What is your stance on kids' vices?

How do you plan to regulate their behavior and inculcate discipline

without turning into a helicopter parent?

How do you

secure your kids' future financially

?

How will you

handle

any kind of uncomfortable

revelation about your child's sexual orientation

?

How will you keep the passion alive in your marriage

amidst all the

parenting

duties?
Quick tips on how to plan a family
Becoming parents is a major milestone in every couple's life. To help you make a smooth transition from a couple to parents, here are simple and effective tips that will help you brace up for all the challenges that come with planning a family.
Learn to manage relationship stress to ensure parenting or

pregnancy

doesn't leave you sapped

Reach out to your friends and family for support

Don't let emotional overload or physical strain turn you cranky

Eat healthy snacks and engage in some form of physical exercise

Don't stop dating your partner as your big day draws
It would also be helpful to read about natural family planning. It refers to birth control methods that don't rely on pills or prophylactics; and through which, couples may exercise more of an active role in controlling the family size or the age gap of siblings.
Share this article on
Want to have a happier, healthier marriage?
If you feel disconnected or frustrated about the state of your marriage but want to avoid separation and/or divorce, the marriage.com course meant for married couples is an excellent resource to help you overcome the most challenging aspects of being married.
More On This Topic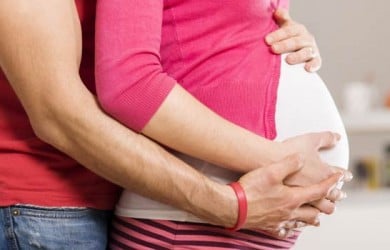 You May Also Like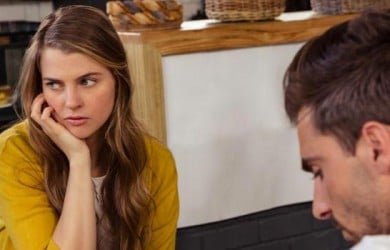 Popular Topics On Married Life