100 Fun Things to Do With Your Husband
Do you still remember the time when you first met your spouse or partner?
Those were the days where you used to go out and learn each other's personalities and realize that you're compatible and you share many common interests.
You do the things you both like, and that's where you make memories together.
Do you still make time for the things to do with your husband to bond with him or make him feel loved?
Most married couples would say that once they get married or move in together, they realize they no longer know each other's interests anymore, and they don't have time to bond.
This is just normal because we have responsibilities and some have kids. As we mature, we focus our time and energy on these priorities.
But wouldn't it be nice to have time for those fun things to do with your husband?
How are these activities important to bring husband closer?
No matter how understanding your spouse is, it's still better to spare some time and learn the many things to do with your husband.
Without it, no matter how close or in love you were before, you're bound to experience troubles if you do not allow time for each other.
We're not talking about grand gestures of love; rather, those sweet things you do for your husband that will remind him you love and appreciate him.
These gestures will make way for you to:
Bond with each other

Give time to relax

Give time to communicate

Relieve stress

Remember how much you mean to each other
Related Reading: Simple Things That Can Bring Couples Closer
100 Fun things to do with your husband
We're pretty sure you are curious about the things to do with your husband to show him how much you love him and to keep your closeness, right?
You would be surprised to know that some of them are pretty simple things.
Prepare morning coffee or tea. It's one of those things to do at home with your husband. Who wouldn't appreciate waking up to that aromatic hot drink?

Since you've made coffee, why not make breakfast for the both of you? This will surely give him enough energy for his work.

On weekends, instead of waking up early. Cuddle and stay longer in bed.

Do grocery shopping together. Talk about the meals you want for the whole week and plan extra for the weekend date meals.

Cook a meal together. It's fun and you'll also treat each other with a hearty home-cooked meal.

Grab a wine and set up a movie night together. You can also prepare your favorite snack.

Go on a picnic. Sit on the grass, turn your phone off, eat your food and watch the beautiful sunset.

If the weather is fine and you have time. Why not stroll in the park. You can also rent a paddle boat and watch the sunset together.

Do karaoke. If you both love singing, then add this to your bucket list. There's nothing more fun than sharing beer and singing.

What if you like dancing instead? Well, there are a lot of dance classes for couples, take a class or two, and have fun!

Walk in the park at night. Remember when you used to do this before? Of course, don't forget to hold hands. It's a romantic idea for husband-and-wife bonding.

Go to the spa. Treat yourselves to a relaxing massage. If you're not comfortable going there yet, you can book for home-service instead.

Go on a dinner date. Better yet, go to the place where you used to go before you got married. Reminisce the good old days.

Make a fort. That's right, like those play tents that kids make. Design it with fairy lights and snuggle. You can also drink wine.

Another one of those romantic things to do with your husband is to share breakfast in bed. Embrace that lazy weekend vibe and treat yourself.
Related Reading: 8 Couple Bonding Activities to Strengthen the Relationship
Book a staycation weekend package and choose one that is closer to nature. A different atmosphere can help you relax and unwind.

When was the last time you watched a movie? Why not choose those romantic drive-in movie theaters? Cuddle and enjoy a nice movie.

Buy those big jigsaw puzzles and solve them together. It's the perfect pastime for a quiet Sunday afternoon.

Go to an arcade together. That is if you love playing games. It's like you're in high school all over again.

Try different cuisines from around the world if you have the budget. If not, then why not find easy recipes and cook one dish from one country a week.

Learn together. Wouldn't it be nice to enroll in online classes and learn together? From raising animals to planting trees, the choices are many. Just look for something that both of you would enjoy.

Renovate your home. Re-paint your house; create a DIY cabinet, and so much more. It's so much fun, productive, and you'll enjoy the progress that you're making.

Planning to build your forever home? Then why not create your vision board or scrapbook? Print our designs and inspirations and compile it.

In the mood to clean your home? Then declutter and donate. While it's not that romantic, it's a fun way to

bond

. Add in some upbeat music too.

Feeling a little naughty? Try playing spin-the-bottle or other drinking games. It's one of the things to try in bed with your husband. You'll have fun and who knows, you might get

intimate

too.

Cozy weather? Then cuddle and talk about anything under the sun, you can also plan your future or even talk about the things you haven't talked about in a while.

Sometimes we're too busy and forget to kiss our partners when they leave. Hug him from behind and kiss him. Whisper those three words before he goes to work.

Buy him beer and chips. When he gets home and wants to watch the game, he'll be thrilled to see this treat. Make it better by joining him.

Appreciate your man. When we're too tired, a simple thank you is all it takes to make us feel better again. You can turn this into a habit.

Exercise together. Eating is fun, but so is exercising. You can do this every day before going to work.

Water gun battle. If it's summer, then why not play outside? With or without kids, it is fun to act silly sometimes.

Love watching foreign dramas? Well, it's time for you to learn a new language together. Say goodbye to those subtitles.

Try watching TV series together. Then you can talk about it while waiting for next week's episode.

Love animals? Then try to volunteer at your local shelter. Those sweet animals could use some love and affection.
Related Reading: 20 Communication Games for Couples to Grow Closer
You can also choose to foster animals. It gives you a sense of purpose, and you can also bond while playing with your foster.

Love beer? Then book a tour at your local brewery and try out new beers.

Do you both love to read? Then, you might want to visit your local library and spend time reading.

Join a race together. You'll test your endurance, and it's one of the best bonding experiences together.

Why not try those fun games to play with your husband? You can choose different board games to try, and as a tip, did you know that there are naughty board games too?

Are you the sporty type of couple? Then try to book an adventure or go hiking!

If you have kids, you can also go camping. It's so fun to tell your kids stories while roasting marshmallows, right

Don't have little kids yet? Maybe they're all grown up, and you have plenty of time. Then why not go to Vegas? Explore and enjoy!

Take a pottery class and make matching mugs, plates, etc. It's fun, and you can customize your masterpiece too.

Go on a double date with your best friends! It's fun to catch up and unwind.

If you can find a place to stargaze, like on a cozy rooftop, then do so. Drink hot cocoa or milk and just enjoy.

Create a garden together. You can plant vegetables, flowering plants, or even both.

Go for a hot air balloon ride, as long as you're not afraid of heights. It will be a fun adventure that you'll surely treasure.

Now, if you have the budget, then why not travel? You can start by visiting each state, and maybe when the pandemic is over – you can fly to other countries.

Love coffee? Then you can visit different coffee shops in your town or city.

Speaking of coffee, you can also try different brands or types of coffee every weekend. You can exchange opinions about it, too.
Related Reading: How to Impress Your Husband: 25 Ways to Attract Him Again
Go on a makeover together. Sometimes, you need to feel good about yourself.

Watch old family movies together. Wouldn't it be nice to reminisce about those sweet memories?

Camp in your backyard. You don't have to spend much, you can do it in your backyard, and it'll be fun and romantic.

Visit each other's families and let them know that you remember them.

Write each other an

appreciation

card. Tell your spouse everything that you appreciate about him and vice versa.

Go to the zoo. It's nice to unwind and check out amazing animals. It's also great for family bonding.

Check out night markets. Who knows? You might find something that you like.

Visit each other's hometowns. You can also check out all the places you loved when you were a kid.

Get adventurous and naughty. There are things to try in bed with your husband, but you can do it in different places too.

Stay up all night and do a movie marathon. Just make sure you don't have work the next day.
Start a new fun tradition and create notes about it or film it.

Vlog together. If you both love social media and vlogging, then this would be a fun thing to do.

Now that we are talking about social media, why not do some TikTok dances together? It's fun and a great way to bond.

Play video games. May it be the new ones or those old games like Mario, it's fun and can bring back so many memories.

Take a look at old photo albums. You can even tell the story for each photo.

Give each other a spa treatment or facial. A special treat that both of you will enjoy.

Make homemade pizza! It is perfect for all pizza-lovers out there. You can create whatever pizza you want and share it.

Attend a concert together. Have fun and sing!

Play personality tests. It's fun and an addicting way to bond with each other.

Grab your camera or even your phone and find a beautiful place. Take photos of each other.

Now that you have photos, why not create an album? Those memories are treasures and are also fun things to do with your husband.

Go to a food festival. It would be an amazing experience, and you also get the chance to learn something.

Go on a road trip together and have fun! Explore and make the most out of it.

Have a bubble bath together and play some sweet music. It's one of the sexy things to do with your husband.

Go to a fancy restaurant. If you have extra money to spend, try out a fancy dinner once in a while.

Recreate your most memorable date and enjoy the moment.
Related Reading: 15 Romantic Indoor Date Ideas for Couples That Aren't Netflix and Chill
Check out these tips on dating your spouse:
Turn your phones and other gadgets off. Turn off the lights and just lie down in bed to talk. It's beautiful, and you'll fall asleep hugging each other.

Go to an amusement park. Be a kid again and enjoy games, rides, and food.

Plan a small business together. Talk about what you both like and how much time you can commit.

Do a budget shopping contest. Give each other a certain amount and see who would be able to maximize the budget given.

Watch food blogs and try out the food they feature. Who knows? You might discover something new to eat.

While we're talking about food, have you ever been on a street food tour? It's cheap, fun, and the food is amazing.

Try baking or cooking but without looking at any recipe. It's fun and your home will surely be filled with laughter. If you have kids, you can create teams too.

All that cooking can make you gain pounds. So why not try and do yoga together?

If you're not into yoga, you can jog together. It's a great way to bond and be healthy.

If you're feeling adventurous, you can also try bungee jumping or a zip line.

Get a pet together. If you don't have a pet, then you're missing out on so many things. Go to your local shelter and choose your furbaby.

Try out skiing and enjoy the holidays having fun!

If allowed in your community, you can host a small gathering or reunion. It'll be fun as long as you follow safety standards.

Volunteer at an orphanage. Giving is such an amazing way to spend your time together.

Love exploring? Try out scuba diving and enjoy the underwater paradise.

If both of you have skills that you want to share, why not host a free training or workshop? You can do this as a way to bond and help at the same time.

You can also go bowling and drink some beer. The one who wins will treat the other.

Feeling adventurous and romantic? Why not try horseback riding and watch the sunset together. Get the feeling of being in a romantic movie while you're watching the scenery.

Open up. This is one of the most important things to do with your husband that will show your love. Have an honest conversation, let your partner know if you're upset or if you want to do something. This will be very healthy for your relationship.

Create a music playlist. Add songs that both of you love and save them.

Now, if you love art or history, then visit a museum together and appreciate everything it has to offer.

Get inked! It will be better if you will get matching tattoos, right?

Make love. Do it because that's one of the best ways to show your love for each other.

Create another bucket list for next year.
Related Reading: 101 Sweetest Things to Say to Your Husband
Takeaway
Every day you are together, you are reminded of the many opportunities or things to do with your husband.
Learn to celebrate the moments of being together and being in love. Make time and effort to show your love, and most of all, be each other's best friend.
This way, every chance to bond is an opportunity to grow together, enjoy, and live the best life with the person you love.
Share this article on
Want to have a happier, healthier marriage?
If you feel disconnected or frustrated about the state of your marriage but want to avoid separation and/or divorce, the marriage.com course meant for married couples is an excellent resource to help you overcome the most challenging aspects of being married.
More On This Topic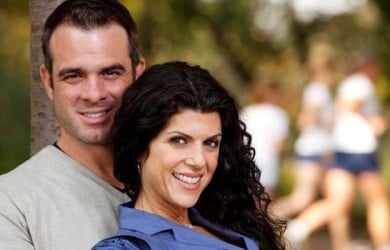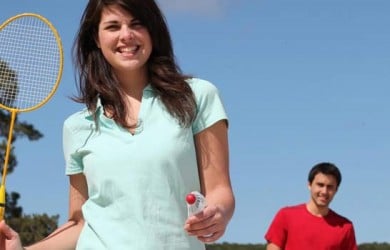 You May Also Like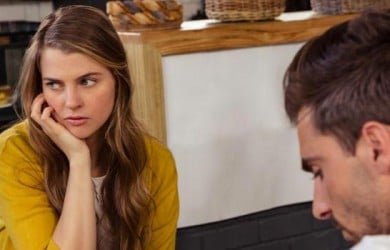 Popular Topics On Married Life