10 Things A Woman Must Keep In Mind For A Prenup
When your boyfriend proposes to you, it's like a dream come true. Who doesn't want to live happily ever after with the person they love?
Most of the time, planning for the wedding follows.
Everyone aims to live a lifetime of love and companionship, but what about a prenup?
The reality is that not everyone thinks that a prenup is advised before they get married. For some, bringing up the topic could even jinx the union.
Today, more and more people understand the importance of a prenup and what a woman should ask for in a prenup.
It's not that you don't trust your partner; instead, it works both ways. We're here to explain this further.
What is a prenuptial agreement?
Many couples are starting to include signing a prenup agreement, but what exactly is a prenup?
A prenup or a prenuptial agreement is a contract that is agreed upon by two people involved. This contract establishes a fair prenup agreement between a couple, including clauses, rules, and guidelines.
If the marriage ends in divorce, this prenup agreement will be the basis of how the assets and debts will be divided.
Therefore, knowing what to include in a prenuptial agreement is essential.
"What does a prenup do for us? Is it necessary?"
While a prenup is not required, many experts advise couples to get one. However, you don't sign a pre-made prenuptial agreement. It takes a lot of processes before you develop a fair prenup of your own.
Knowing what to put in a prenup and its terms will benefit you and your partner.
We've included the best prenuptial agreement examples, clauses, and what a woman should remember when creating the best prenup.
Related Reading:

 7 Common Myths About Prenups Debunked by Divorce Lawyer
What should be included in a prenuptial agreement?
"Wait, what is a fair prenup?"
Divorce is messy, painful, and expensive, especially when many issues are involved. Even though we don't wish to end in divorce, it's better to be prepared.
This is where a prenuptial agreement comes in.
You may already have prenup ideas, but how much do you know about this contract? One of the most common prenup questions is about the terms one should include if a couple decides to agree on a fair prenup.
When creating a prenup, there are standard prenup terms which you will get your idea from. However, it's up to you and your partner to add what applies to you.
Remember that a prenup should serve and protect the interest of not just one person but two. This is called a fair prenup.
Here is a prenup example of what you need to include in your contract:
How your disagreements would be settled – One thing you can include in your prenup is the dispute resolution clause. This tackles what steps the couple should take should they decide to end their marriage. It's more specific, so it's more practical and direct and will save you time and money.
Related Reading: 

How To Talk To My Partner About Getting A Prenup?
Protection from your spouse's debts – This prenup clause reaffirms that the debts accumulated separately are, in fact, separate and the full responsibility of the debtor.
Fair distribution of properties, assets, and debts – To help make your divorce less messy, having a prenup that includes the fair distribution of all assets, properties, debts, and even intellectual properties should be considered.
Financial responsibilities – Another important part of any prenuptial agreement is discussing financial responsibilities. No matter how compatible you are, you still have different attitudes and beliefs towards your finances.
Aim for a fair prenup – The standard prenuptial agreement clauses aim for fairness. Usually, the agreement for the prenuptial has to be fair in all aspects. No one should claim more than the other. Again, prenups secure both parties, not just one.
10 Things that a woman should keep in mind about a prenup
Now that you know what you can include in your prenuptial agreement, it's time to talk about what a woman should ask for in a prenup.
Men and women may have different priorities, but overall, these are the top things a woman should consider when setting up a prenuptial agreement.
Related Reading: 

Prenuptial Agreement vs. Cohabitation Agreement
1. Full disclosure is important
The first on our list of what should a woman ask for in a prenup is to get the entire disclosure of their assets. This would only show that you are trustworthy and you also trust your fiancé.
Remember that your prenup has to be fair because if you can't fully disclose this information, what would you expect when you're married?
Your prenup should fully disclose your debts, assets, and income sources, including businesses.
2. Set aside your emotions when drafting a prenup
You're head over heels in love; we get it, but in making a prenuptial agreement, please learn to set aside your emotions. While love and marriage are sacred, we can't tell what will happen in the future.
You must understand there is no room to "play nice" when making your prenup clauses.
Remember that you must have fair judgment and a sound mind when creating your prenup. This will give you security and peace of mind. Once that is done, go ahead and pour out all your love.
3. Be familiar with all the terms
Before marrying someone, you need to know this person well, and prenups are pretty much the same.
To create a valid, fair, and organized prenuptial agreement, you must know everything about it. Be familiarized with the terms, laws, and different prenup clauses.
Also, be familiar with your state's laws regarding prenups. Each state has different laws and even validity for these types of agreements.
Related Reading:

 Notarizing a Prenuptial Agreement – Mandatory or Not?
4. It's crucial to work with an experienced lawyer
There will be cases where prenup clauses include intricate details or rules. This is where an experienced lawyer comes in. Being able to learn about finances and matrimonial laws in your state can clear up confusion about your prenup.
Sometimes, it's important to get legal advice before finalizing your prenup.
You can either hire an experienced lawyer or one for both parties. The goal is to educate, create a fair prenup, and complete everything before tying the knot.
5. Safeguard the rights of your children from your previous relationship
If you have children from a previous marriage, include them in your prenup.
Put their financial safety on your top priority list so you can protect their future. What do we mean by this? If your kids are entitled to some inheritance, you need to add this to your prenup.
In any event of divorce or untimely passing, your spouse won't be able to claim these inheritances as his own. We are not being negative here. We're ensuring our children will be safe, secured, and entitled to what is rightfully theirs.
Kati Morton, a licensed therapist, knows how hard it is to deal with divorce. Here's a little help.
Related Reading: 

Tips to Successfully Navigating a Second Marriage and Children
6. Include your premarital assets and debts
What should a woman ask for in a prenup? Well, in case you want to make sure that any assets before the marriage should remain in your name, then add a clause for that.
For example, any property, business, inheritance, or money you don't want to be included in your marital property should be listed in your prenup.
Related Reading: 

6 Tips on How to Have the Money Talk Before Marriage
7. You can amend a prenup
Here is another question that you can ask when creating a prenup. Many think that once you have completed a prenup, you can no longer amend it, but you actually can.
Amend your prenup as many times as you wish, as long as you and your spouse think both agree to it.
8. Secure family and intellectual properties
What should a woman ask for in a prenup when she wants to secure an heirloom or inheritance that needs to remain on her side of the family?
You can specify this, along with your terms, when creating a prenup. This ensures that your heirloom will be passed down to your biological children or even relatives on your side of the family.
9. Know that an infidelity clause exists
"Is there a prenup infidelity clause?"
Infidelity is one of the top causes of divorce. No wonder couples would want this clause in their prenup.
In an infidelity clause, a spouse can make provisions when their spouse cheats. This depends on the prenuptial laws of the state. Some can strip their spouse of alimony and gain greater assets from marital properties.
10. Pet clause can be included
Did you know that there is a pet clause in a prenuptial agreement? While most people don't realize that pet custody is a real thing. After all, they are a part of your family.
It's better to create a clause if you are a fur parent. In this way, who has custody would be apparent in case a divorce happens.
Conclusion
It's true that a prenuptial agreement takes time and effort and might even start fights if you don't communicate properly. So the key here is to communicate, understand why a prenup is needed, and work together to create a fair prenup.
Knowing what a woman should ask for in a prenup is also important to avoid unrealistic expectations. Remember that a prenup is a security not just for you but for your partner as well.
Your married life will be much better when you have peace of mind and security.
Share this article on
Planning to get married?
Just engaged or contemplating marriage? Discover how to transition smoothly into the next phase of your relationship with Marriage.com's Pre-Marriage Course. Begin your incredible journey with this guide designed by experts and lay a strong foundation for your path of togetherness - forever!
More On This Topic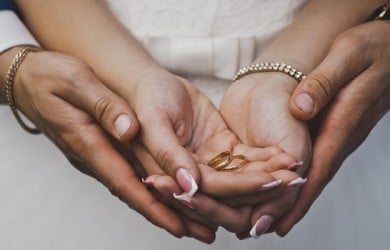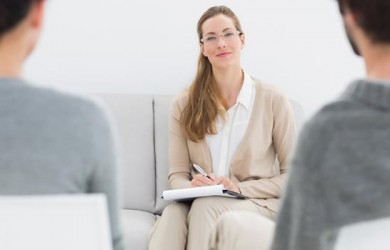 You May Also Like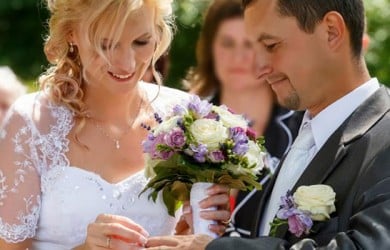 Popular Topics On Getting Married