Prenuptial Agreement vs. Cohabitation Agreement
Couples who are thinking about marrying or living together can gain a lot from speaking to an experienced family law attorney regarding the benefits of executing a prenuptial agreement or cohabitation agreement. This article explores the difference between the two agreements and how they can be used to protect your personal interests in the event your relationship comes to an end.
1. What Is A Prenuptial Agreement?
Although a prenuptial agreement, also called a premarital agreement, is not very romantic, it can be an effective way for a marrying couple to define their legal relationship, especially as it pertains to their property. By and large, the objective of the agreement is to establish a foundation for dealing with money and property issues during the course of the marriage and to act as a roadmap for the division of property should the marriage end in divorce.
State laws vary in regards to what may be contained in a prenuptial agreement. Most states will not enforce agreements concerning child support or that were drafted fraudulently, under duress, or unfairly. Many states follow the Uniform Prenuptial Agreement Act, which dictates how a prenuptial agreement should deal with the ownership, control, and management of property during the course of the marriage, as well as, how property should be allocated upon separation, divorce, or death.
2. What Is A Cohabitation Agreement?
A cohabitation agreement is a legal document that unmarried couples may use to define each partner's rights and obligations during the relationship and/or in the event that the relationship comes to an end. In many ways, a cohabitation agreement is a lot like a prenuptial agreement in that it allows an unmarried couple to address issues such as :
Child custody

Child support

Financial support during and after the relationship

Debt payment obligations during and after the relationship

And most importantly, how shared assets will be allocated when the relationship and/or living arrangement is over.
3. Why Have a Cohabitation Agreement in Place?
When you and your partner live together, the two of you will be sharing space, property, and possibly finances. This arrangement can bring about disagreements during the course of the relationship and difficulties when the relationship ends.
Married couples have divorce law to help them address the division of property and other issues. But when a couple that has been simply living together splits, they often find themselves dealing with difficult issues with no simple solutions and without any useful guidelines.
A cohabitation agreement can help make a breakup less complicated. In addition, it can save you time and money. Litigation is expensive and having a legal document that lays out your mutual agreements and understandings can be a huge advantage.
4. When To Get An Attorney Involved
Prenuptial agreements and cohabitation agreement are best executed before you and your partner marry or begin to live together. This way, should you choose, you can address issues such as the division of property and/or other issues pertaining to your marriage or cohabitation in advance. An experienced family law attorney can assist you in drawing up the document and make sure that it is properly executed.
If you already have a cohabitation agreement in place, but you are looking to get married, you should speak with a family law attorney if you also want to have a prenuptial agreement in place. Likewise, if you are married with a prenuptial agreement and are seriously contemplating a divorce, a lawyer can talk you through your options for financial security.
5. Contact An Experienced Family Law Attorney
If you are planning to marry or live with your partner, you should explore the advantages of having a prenuptial or cohabitation agreement in place before you proceed. For more detailed information, contact an experienced family law attorney for a confidential, no-cost, no-obligation consultation and find out what your options are.
Share this article on
Planning to get married?
Just engaged or contemplating marriage? Discover how to transition smoothly into the next phase of your relationship with Marriage.com's Pre-Marriage Course. Begin your incredible journey with this guide designed by experts and lay a strong foundation for your path of togetherness - forever!
More On This Topic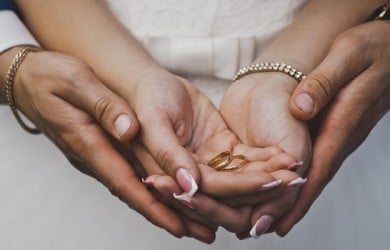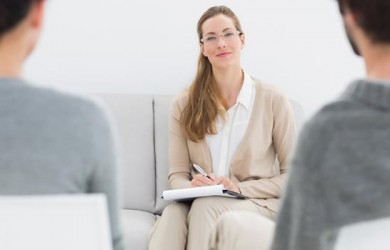 You May Also Like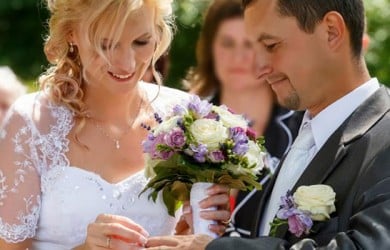 Popular Topics On Getting Married