Cohabitation Agreements vs. Prenuptial Agreements: Which is Right for You?
Couples who are thinking about marrying or living together can gain a lot from speaking to an experienced family law attorney regarding the benefits of executing a prenuptial agreement or cohabitation agreement.
This article explores cohabitation agreements vs. prenups and how they can be used to protect your personal interests in the event your relationship comes to an end.
What is a prenuptial agreement in marriage?
Although a prenuptial agreement, also called a premarital agreement, is not very romantic, it can be an effective way for an engaged couple to define their legal relationship, especially as it pertains to their property.
By and large, the objective of the prenup for common laws is to establish a foundation for dealing with money and property issues during the course of the marriage and to act as a roadmap for the division of property should the marriage end in divorce.
State laws vary in regards to what may be contained in a prenup for unmarried couples. Most states will not enforce agreements concerning child support or that were drafted fraudulently, under duress, or unfairly.
Many states follow national laws, which usually dictate how a prenuptial agreement should deal with the ownership, control, and management of property during the course of the marriage, as well as how property should be allocated upon separation, divorce, or death.
What is a cohabitation agreement?
A cohabitation agreement is a legal document that unmarried couples may use to define each partner's rights and obligations during the relationship and/or in the event that the relationship comes to an end.
In many ways, a cohabitation agreement is a lot like a prenuptial agreement in that it allows an unmarried couple to address issues such as :
Child custody

Child support

Financial support during and after the relationship

Debt payment obligations during and after the relationship

And most importantly, how shared assets will be allocated when the relationship and/or living arrangement is over.
Why have a cohabitation agreement in place?
When you and your partner live together, the two of you will be sharing space, property, and possibly finances. This arrangement can bring about disagreements during the course of the relationship and difficulties when the relationship ends.
Married couples have divorce laws to help them address the division of property and other issues. But when a couple that has been simply living together splits, they often find themselves dealing with difficult issues with no simple solutions and without any useful guidelines.
A cohabitation agreement can help make a breakup less complicated. In addition, it can save you time and money. Litigation is expensive, and having a legal document that lays out your mutual agreements and understandings can be a huge advantage.
When to get an attorney involved
In your quest for understanding cohabitation agreements vs. prenup, understand that both are best executed before you and your partner marry or begin to live together. This way, should you choose, you can address issues such as the division of property and/or other issues pertaining to your marriage or cohabitation in advance.
An experienced family law attorney can assist you in drawing up the document and making sure that it is properly executed.
If you already have a cohabitation agreement in place, but you are looking to get married, you should speak with a family law attorney if you also want to have a prenuptial agreement in place.
Likewise, if you are married with a prenuptial agreement and are seriously contemplating a divorce, a lawyer can talk you through your options for financial security.
If you are planning to marry or live with your partner, you should explore the advantages of having a prenuptial or cohabitation agreement in place before you proceed.
For more detailed information on cohabitation agreements vs. prenups, contact an experienced family law attorney for a confidential, no-cost, no-obligation consultation and find out what your options are.
7 clear differences between cohabitation agreements and prenuptial agreements
Cohabitation agreements vs. prenups serve distinct purposes, with prenups focusing on marital asset division, while cohabitation agreements address the rights and obligations of unmarried couples.
Here are some of the key differences between these two sets of agreements:
1. Legal status
A prenuptial agreement, also known as a prenup or premarital agreement, is a legally binding contract entered into by a couple before they get married.
On the other hand, a cohabitation agreement is a legal document that outlines the rights and obligations of a couple who live together but are not married.
2. Purpose
Looking to understand the cohabitation agreements vs. prenup for marriage?
A prenuptial agreement primarily focuses on the division of assets and spousal support in the event of a divorce or separation. It aims to protect each spouse's individual property and specify how assets will be divided.
A cohabitation agreement, on the other hand, covers various aspects of a couple's living arrangements, such as property rights, financial obligations, and child custody, without the legal complexities of marriage dissolution.
3. Applicability
Prenuptial agreements are specific to couples who are planning to get married. They are typically used to protect assets acquired before the marriage or to clarify financial expectations during the marriage.
Cohabitation agreements are applicable to couples who are living together in a committed relationship but have chosen not to marry.
4. Legal requirements
Wondering how are cohabitation and prenuptial agreements different in terms of their legal requirements?
Prenuptial agreements may have specific legal requirements that vary by jurisdiction. These requirements may include full financial disclosure, independent legal representation, and the absence of coercion or fraud.
Cohabitation agreements, although still legally enforceable, generally have fewer formal requirements and can be less complex to establish.
5. Termination
Trying to understand cohabitation agreements vs. prenups?
A prenuptial agreement remains in effect until it is terminated or modified by mutual consent of the spouses, divorce, or death. Cohabitation agreements can be terminated by either party with notice, or they may specify a particular event, such as the end of cohabitation, that triggers termination.
6. Subject matter
Trying to understand the difference between cohabitation agreement and prenuptial agreement? Look at what each agreement seeks to cover.
While both agreements can cover a wide range of topics, prenuptial agreements often address issues like property division, debt allocation, spousal support, and inheritance rights.
Cohabitation agreements can include similar provisions, but they may also encompass matters such as joint expenses, shared property, household responsibilities, and arrangements for children, if applicable.
7. Legal recognition
Prenuptial agreements are generally recognized and upheld by courts, provided they meet the necessary legal requirements.
Cohabitation agreements, however, may not receive the same level of recognition or enforcement in all jurisdictions as they are relatively newer and less standardized compared to prenuptial agreements.
The enforceability of cohabitation agreements can vary depending on the jurisdiction and the specific circumstances surrounding the agreement.
Watch this video to learn more about how to get over a relationship's end:
Some commonly asked questions
Here are the answers to some questions that might help you understand cohabitation agreements vs. prenups better.
Why would a couple want to create a prenuptial agreement?
A couple may choose to create a prenuptial agreement to establish clear guidelines and protect their individual assets in the event of divorce or separation. It allows them to define how their property, debts, and spousal support will be handled, providing financial security and avoiding potential conflicts.
Prenups can also address issues such as inheritance rights and safeguarding family businesses. By having a prenuptial agreement, couples can promote open communication, ensure transparency, and minimize legal complexities in case of marital dissolution.
Can a cohabitation agreement override a prenuptial agreement?
Whether a cohabitation agreement can override a prenuptial agreement depends on the specific terms of both agreements and the applicable laws in the jurisdiction.
In some cases, a well-drafted cohabitation agreement may modify or supplement certain provisions of a prenuptial agreement, particularly if the couple's circumstances change after marriage.
However, it is important to consult with a legal professional to assess the validity and enforceability of both agreements and navigate any potential conflicts between them.
Final thoughts
Both prenuptial agreements and cohabitation agreements play crucial roles in protecting individuals' rights and clarifying expectations in relationships. Prenups safeguard assets in the event of divorce, while cohabitation agreements establish rights for unmarried couples.
Understanding the key differences and legal implications of these agreements is essential for couples to make informed decisions. Whether embarking on marriage or cohabitation, seeking legal advice and open communication are vital steps to ensure personal and financial security.
Ultimately, these agreements empower couples to define their own rules and safeguard their interests, fostering healthy and transparent relationships in an ever-evolving landscape of partnership dynamics.
Share this article on
Planning to get married?
Just engaged or contemplating marriage? Discover how to transition smoothly into the next phase of your relationship with Marriage.com's Pre-Marriage Course. Begin your incredible journey with this guide designed by experts and lay a strong foundation for your path of togetherness - forever!
Learn More On This Topic
You May Also Like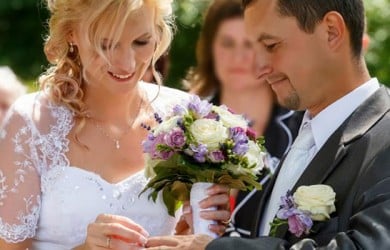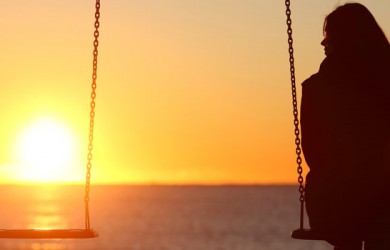 Popular Topics On Getting Married